Started by a local parent and App State faculty member 12 years ago who wanted to give their children an opportunity to attend college, Scholars with Diverse Abilities Program gives students with intellectual disabilities the opportunity to grow their personal development and other life skills.
Modeled after a program from Western Carolina University, App State's program is one of three programs offered within North Carolina, with UNC-Greensboro being the third. 
In an email update, SDAP Director Susan Hedges said NC State and NC Central will be adding SDAP as well. 
"Western was a really great partner to us, helping start the program and giving us grant funding," Hedges said. "They weren't able to use the entire grant, so they shared the grant with us."
Within this comprehensive transition program for young adults, there are two main courses SDAP students take.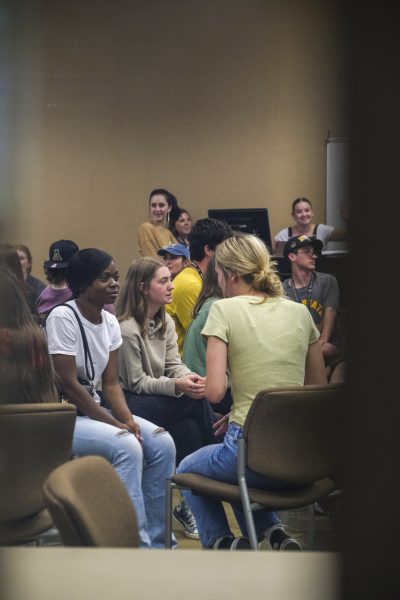 One course, called College and Beyond, focuses on incorporating life skills, independent living skills, decision making and conflict resolution. 
The second course, called Career and Practical Living Skills, focuses on money management, health and wellness, said Assistant Director of SDAP, Beth Sibley.
"They are within the Child Development Literacy and Special Education program," Sibley said. "This is a huge part of our program."
These two classes are open to every student within the university and are not limited to SDAP students. 
"We have incorporated stuff on relationships, including, friend, family and intimate relationships," Sibley said. 
Among the topics covered in this class is how to budget your money accordingly and includes "identifying wants versus needs, spending versus saving and how to read your paycheck." 
"It's required for our students to take, but we have education majors, psychology majors and English majors," said Person-centered Planning Advisor Kaitlyn Reda. 
The main point of SDAP is its focus on inclusivity. 
"They live in a dorm with degree seeking students, they are joining clubs with degree seeking students," Sibley said. "95% of our classes are taken with other students, either graduate or undergraduate."
This person-centered program utilizes graduate assistants to help advise students, working one-on-one with them. 
"We use GAs who might be in a helping profession as their graduate work," Hedges said. "They also teach the classes sometimes and do a variety of other work."
There is a new mentorship program starting up within SDAP, hosted by the GAs.
"Students in their second or third year can mentor a student who's just entered the program in their first year," Hedges said. 
A form of a peer mentoring program called College Life Fellows gives students the opportunity to live on campus with the scholars, according to the SDAP website.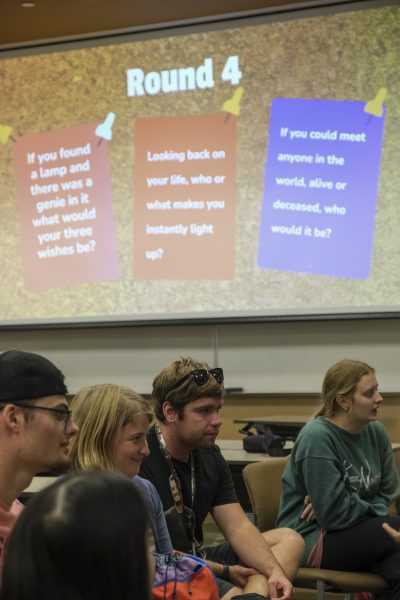 Any student within the U.S., with certain qualifications, can apply to SDAP, but it so happens that the majority of the students in App State's SDAP come from within the state. 
"It just so happens that we don't get many applicants from the outside," Hedges said. "We are getting more interest. These programs are getting better known across the country." 
Across the country, there are about 40 of these programs, Hedges said. This includes programs that have an option to live on campus. 
"We're a four-year program on campus and our students are eligible for financial aid," Hedges said. "If you were to look at any program at a community college, or a four-year college, there are about 300 for anyone with an intellectual disability."
It really speaks to the SDAP team that the current program evolved organically, including faculty and the community into the process as well, Hedges said. 
"Some of the students from the early years, they're here in town, living on their own," Hedges said. 
The former students might show up to Best Buddies Club meetings, knock on the advisors' doors and talk to them. 
Best Buddies Club is an international organization that helps students with navigating the college experience. This club can develop friendships and enhance their academic and social interaction skills, partnering with SDAP for over three years now, according to the Reich College of Education website. 
"So when they come here and see there is a chapter here, they want to participate," Hedges said. "I think they have 80 or 90 members now."