Caroline Russell said she faces a lack of understanding about her disabilities at least once a day as a student at App State. 
"Unless you live it, no one knows," said Russell, a junior public relations major. 
Russell is deaf and was recently diagnosed with postural orthostatic tachycardia syndrome, a dysautonomia condition that affects her blood pressure, heart rate and body temperature. 
She said much of her time as a Mountaineer is spent trying to make the campus accessible for herself and others. She contacts the Disability Resources unit of the Office of Access and Equity at least once a week during a typical semester, she said. 
Russell is one of the many students, faculty and staff members with disabilities at App State. Many people at the university, like Russell, use accommodations such as computer-assisted real-time transcriptions and medically necessitated breaks. 
The ODR "determines access needs, applicable University resources/supports and eligibility of appropriate accommodations" for students, faculty and staff with disabilities, according to the website. 
Anna Oakes, the news and media relations director for App State, said in an email ODR received two access concerns about physical accessibility through their website during the 2022-2023 school year. 
When ODR receives a concern report, the ADA/504 Coordinator or another representative "will conduct a timely and impartial review of concerns and partner with relevant campus partners to resolve concerns," Oakes said. 
Every person with a disability is unique in their needs and the ODR builds accommodation plans based on an individual's needs, according to the site. 
Russell said her professors often struggle to understand what her accommodations mean and how to apply them. 
"If the student doesn't email them and explain all of this or, like, have a meeting and explain all of this, they're either, like, not going to do it just for lack of understanding or they're just not going to know what's going on at all," Russell said.
She said her HIPAA privacy is frequently violated during classes when professors ask her to describe her disability privately or in front of other classmates. 
"I don't care to explain, like, it doesn't bother me. But I'm sure other people have been in situations where, like, they would prefer not to answer those questions," said Russell about being asked about her disability during class.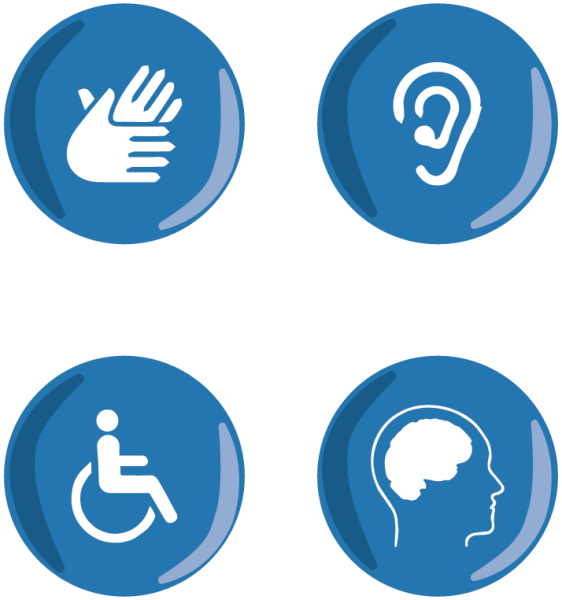 The ODR sends accommodation letters to professors that describe the accommodations of students in their courses. Within the accommodation letters are several links with brief explanations of what each accommodation is and how it may be applied to the class. 
"Any disability information which is disclosed must be treated confidentially," according to the ODR website. "Conversations pertaining to disability should be held in private, rather than in the presence of peers or co-workers." 
There are many different kinds of accommodations available through the university, including alternative formats of materials, testing accommodations and housing provisions. 
One of the most difficult parts in obtaining accommodations, Russell said, is the specific language that must be used in the documentation from her doctor to get certain accommodations. 
"They'll send you this beautiful documentation and you'll think it'll be so good and then ODR will be like, 'Actually no, like, it doesn't say this, so therefore we can't grant you this,' and it's like, who are you to say that," Russell said. 
Having recently received her diagnosis with POTS, Russell said she got to work submitting documentation in July for her accommodations. She received her accommodation letter the second week of September. 
"Upon request, the Disability Resources (ODR) will review disability documentation and determine eligibility for academic adjustments or accommodations on the basis of disability," Oakes said. "ODR engages in a collaborative process and considers each individual's condition, the request, and the essential elements of App State programs, services and activities in determining eligibility."
Boun Phanhvanh, a freshman at App State, said she does not use many accommodations. The few she does use are for areas outside the classroom, like the dining halls and dorms. 
"Before I came to college last year, I was scared because I didn't see any disabled person on the school webpage or on any website at all," Phanhvanh said.
Both of Phanhvanh's arms are amputated at the elbow and she said she was nervous to go to the dining halls because she has difficulty scooping her food with utensils. However, after talking to the staff at the dining halls she said her nerves were calmed and they have always been "extremely helpful."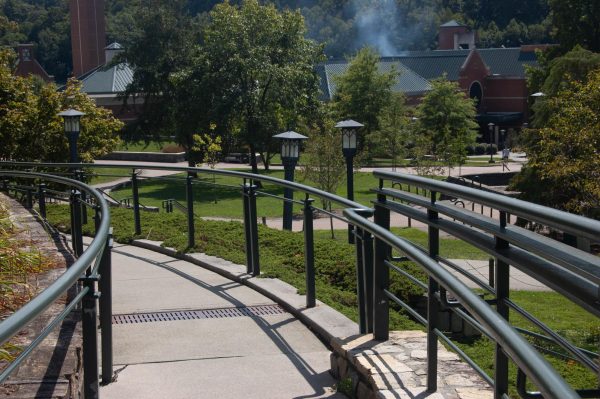 The overall experience she has had using accommodations has been positive, she said, but she would like to see continued improvements to the accessibility of App State's campus. 
Phanhvanh said she has difficulty swiping her AppCard to get into buildings or the dining hall. She also said the dryers in the dorm that are stacked on top are too tall for her to reach and are often the only ones not in use. 
"It's going to be hard on the school," said Phanhvanh about the university addressing individual accessibility needs. "So, I feel that the school truly did do, like, you know, really tried their best. There's definitely a place that can do better, for sure." 
Recently, Phanhvanh spoke on a panel titled, "We're Here" with five other students, faculty and staff. 
The panel is part of a series of talks taking place through September and October. 
During the panel, Phanhvanh and the other panelists shared their unique experiences as people with disabilities, emphasizing that every disabled person's experiences are not the same. 
Cody Michael Henderson, an assistant director of Intercultural Student Affairs, said he wanted to use his role as a faculty member to help others with disabilities get the accommodations they need and request better accessibility.  
"For me personally, my life as someone who has a disability is service to the community, and that's one reason I went into higher education," Henderson said. "I did not get the support that I felt I needed as a person or student with a disability, and as a gay person with a disability and as a Christian person who is gay with a disability." 
Cliff Poole, another speaker on the panel, said he shares Henderson's desire to provide a safe space for people with disabilities to discuss their wants and needs. Poole is an adjunct professor in the Department of Communication and speaks to his students about his experiences.
"The first day of class, I talk about my disabilities, and I share with them so that they can relate in some ways and feel that they can open up to me about the things they may be going through with their disabilities," Poole said. 
Some panelists described what accessibility concerns they have as members of the university. 
"I go to buildings where I teach and they do not have accessible doors," Poole said. "And so, when I'm having a day when I'm struggling with my legs it makes it very difficult for me to actually get in to teach my classes."
Phanhvanh agreed with Poole during the discussion and said because she has to get closer to non-automatic doors to open them, she has experienced getting hit in the head by doors by those coming out.
Greta Knigga-Daugherty said that in terms of accessibility, "we are not there yet." 
Knigga-Daugherty is a deaf senior lecturer and teaches ASL. She uses ASL exclusively and during the panel an ASL interpreter spoke aloud to accommodate those who don't use ASL. 
"After six years, I'm reaching my point where I'm like, 'That's enough,'" Knigga-Daugherty said. "We've got to address certain things that are in the works here. And I think that's where I am right now." 
One of the struggles Knigga-Daugherty said she has with accessibility is in the communication between herself and the ODR. She said it often feels like they reach out to her with accommodations rather than asking her what she needs. 
"I came here in 1988 and, sadly, I will tell you that walking around this campus isn't any better than it was in 1988 and that disappoints me. It is a struggle," Poole said.