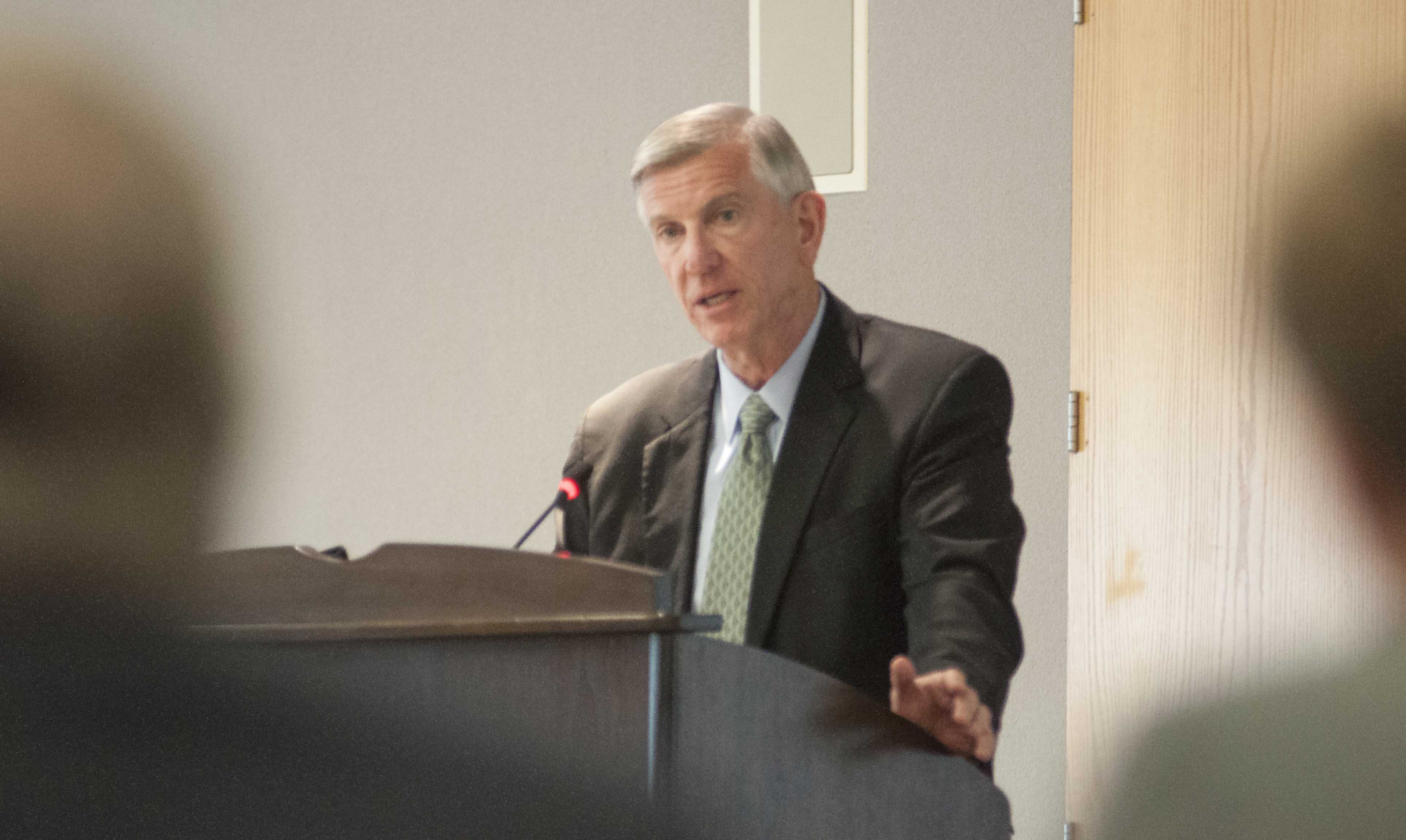 The search committee for Appalachian State University's next chancellor met Tuesday for the first time, where the group received instruction from UNC President Tom Ross.
University Board of Trustees Chairman Michael Steinback announced the final membership of the committee Aug. 21, according to a press release from the university.
The 21-person committee is responsible for finding candidates to replace Chancellor Kenneth Peacock.
In April, Peacock announced his resignation from the post after nine years as chancellor.
Peacock said he would continue in his current position until a successor is identified and hired, according to an article in The Appalachian from April 22.
Steinback is acting as the spokesman for the committee as all other members have signed confidentiality agreements.
Steinback said the committee has a preliminary timeline for the search, and is hopeful that the search will be concluded by the end of the school year.
Steinback said that the committee plans to hold public forums on campus with the members of the search committee and the community.
"We are all here for the students, and I think we will have some specific student forums that we will organize if nothing else for the students," Steinback said.
Members of the committee include representatives from the Boone community, Appalachian alumni, staff and faculty, with students being represented by SGA president and Board of Trustees member Dylan Russell, according to a press release from the university.
Story: STEPHANIE SANSOUCY, News Editor
Photo: JUSTIN PERRY, Photo Editor