Senior creates Room 153 to encourage student collaborations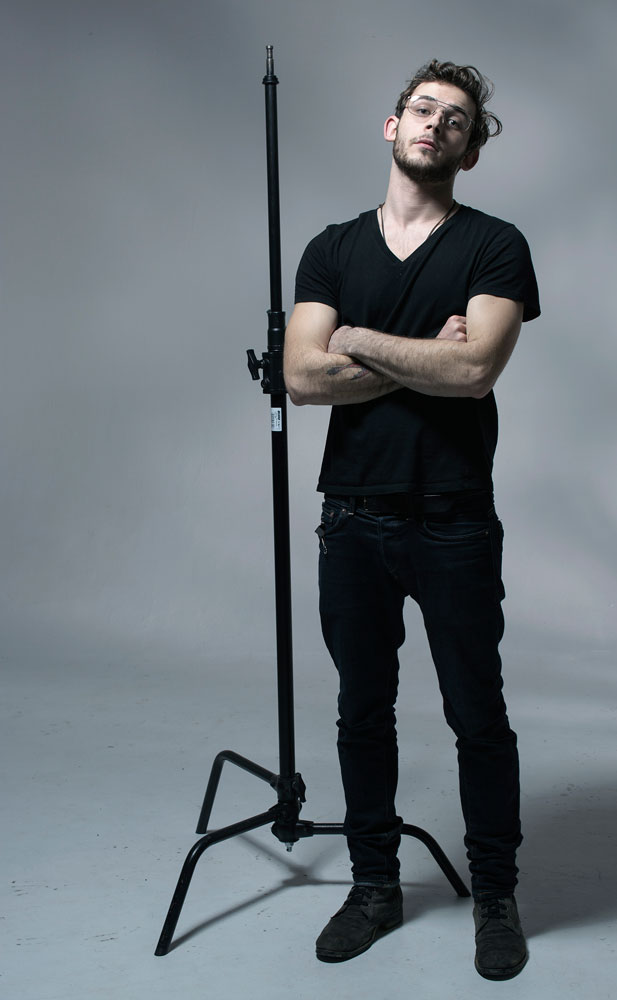 Senior technical photography major Peter Grill will graduate in May with a full portfolio featuring the modeling and styling of other Appalachian State University students from his collaborative fashion photography organization Room 153.
Named after the studio in Katherine Harper where photography students can produce their work, Room 153 is a collective of students founded by Grill looking to collaborate on fashion photography projects. A Facebook group for the student artists currently holds 40 members.
Grill got the idea for the group after taking a fashion photography class, which hosts its own class-wide call for photography models each semester to ultimately compile a list of willing volunteers for the entire class to use.
"[Room 153 is] just a way for me to communicate with people trying to model or help me with shoots, or help with wardrobe, styling or makeup," Grill said.
Room 153's namesake, the Katherine Harper photography studio, is not available 24/7 like other art studios on campus. With about 30 photography seniors using the room, time in the space is hard to come by.
"My most consistent time is midnight to 3 a.m. every Tuesday, so obviously finding models at that time is hard," Grill said. "The bigger of a group I have to pull from, the more likely I am to find someone crazy enough to come in until 3 a.m."
While the primary objective of the Room 153 collective was to build his own portfolio, Grill soon realized the possibilities for collaboration. After posting fliers around campus, Grill assembled his own squad of student volunteers that were interested in working specifically with him in building their portfolio or just getting pictures of themselves in a high-fashion style.
Additionally, Grill said photography minors and those just starting in the program are able to volunteer as photo assistants, giving them the opportunity to work with better gear and more complicated lighting in a bigger studio than would otherwise be available to them.
Corey Adams, senior technical commercial photography major, met Grill through classes, during which they both realized they had an interest in high fashion. They now collaborate on shoots regularly.
"Peter and I assist each other, we help on set and we also bounce ideas and new techniques off of each other," Adams said. "Without working together, both the brainstorm phase and the physical shoot are three times harder."
A professional photography production team may consist of first and second assistants, a digital technician and possibly a producer, while the photoshoot itself may also require working with professional talent, hair and makeup artists, wardrobe stylists, food stylists, home economists, child wranglers and more, adjunct commercial photography instructor David Crosby said.
"All of these various entities bring their own special expertise and creativity to the shoot, but it is ultimately up to the photographer to work with and direct this energy toward the desired end," Crosby said.
Communication and collaboration in the way that Grill has orchestrated are crucial for success, Crosby said.
Grill said that after graduation, commercial photographers either start their own businesses or work as an assistant at a larger firm. Grill said he hopes his portfolio will land him in a bigger city with a high fashion demand where he can work his way up on larger productions.
Chip Williams, assistant professor of commercial photography, has had Grill in several photo and video production classes.
"Peter's strength lies is in his intuitive creativity and his native sense of the narrative," Williams said. "Assuming he pursues a career in some form of media-production and develops his focus and artistic voice, I expect to see great things from him during his career."
Story by Lovey Cooper, Senior A&E Reporter