Senior Goodbye: Lovey Cooper
I'm not going to sugarcoat this (journalistic integrity says not to) – my years at The Appalachian have been exhausting.
And for that, I am grateful.
I love my job, and all that has come with it. Not many people can say that in college. (Or ever, really.)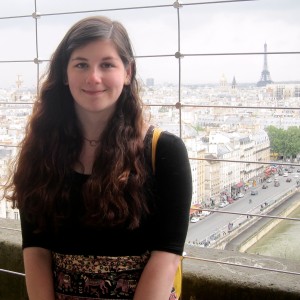 I am grateful to have spent so long utilizing my skills to their very maximum, spending late nights and hurried days chasing down topics and verifying facts to ensure I did justice to the people who I have come to respect so deeply in this town and on this campus. (I like to think that they see me the same way.)
I'm lucky to have learned from many of my brilliant peers, whose time on the staff may have sometimes been short-lived but always brightly burning. (I like to think I've kept the best parts of those people with me.)
I'm equally lucky to have served alongside unyielding news veterans whose tireless contributions are what make the news happen. (I like to think I'm one of those.)
I want to thank the university and the town of Boone for welcoming me into the arts community so sincerely and making sure all of my questions got answered, every time. (Sometimes multiple times.)
I'm glad I've been allowed to screw up, and learned from my mistakes, not suffered from them.
Coming out of this job exhausted, but still satisfied, means I did something right.
(To the folks who might be reading this, much love and gratitude goes out to Michael Bragg and Carolyn Edy for strong guidance and lenient deadlines, Emma Speckman and Casey Suglia for continued comradery and commiseration, R. Scott Morris and Colin Moore for humoring my passions and trusting ideas, and Megan Stage and Devon Tuttle for providing countless newsworthy events and always being knowledgeable and eager to provide the perfect quote.)
Lovey Cooper, a senior journalism major from Hillsborough, was an A&E reporter for the 2014-15 academic year. She was on staff for three years.