SGA discusses the risks of student beeping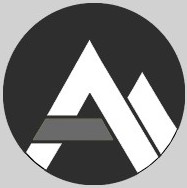 The Student Government Association held a forum Tuesday to inform Appalachian State University students about the risks of beeping.
Beepers are students who transport other students to and from locations such as parties and social events for a small fee. Beepers often post their phone numbers on social media to provide services in and around Boone.
SGA's Director of Student Outreach Zach Yllanes led the presentation to educate students about the potential risks of beeping of which they may be unaware, including legal and insurance discrepancies.
Yllanes said that most automobile insurance policies have a Public Livery and Conveyance Exclusion, meaning that students who are being paid to drive others around are excluded from normal accident protection.
"Insurance carriers have the legal authority to deny coverage if you're caught under [the exclusion]," Yllanes said.
Students in fraternities or sororities, which Yllanes said have more parties and tend to be involved with alcohol, are considered high risk for beeping.
Students are also not covered while beeping unless named designated drivers for an official event or function, according to the university's Greek Life insurance policy.
"You need to exercise caution and understand that there are liability risks when you're acting as a designated driver, especially if you're charging money," Yllanes said.
In addition to not being covered as a beeper, a student can get the titleholder of the car into a legal bind if the vehicle is not registered under the student's own name alone, Yllanes said.
"Keep in mind that you're being given permissive use," he said. "Not only are you putting at risk the people in the car and yourself at risk, but the owner of the car."
SGA is not condoning the practice or making the recommendation that it immediately cease according to a statement released by SGA.
Instead, SGA wishes to inform students of the risk and make sure they are using safe practices if they are participating in the program as a driver or a rider.
Yllanes said students should take an extra standard of care when being paid to transport other students, including maintenance of the car, and be aware of the safety risks such as bodily injury, loss of property and distracted driving.
Student riders should know their beeper, have a friend with them and make sure it's students only in the vehicle, Yllanes said.
"We're not condoning the practice, but we're also not telling you not to do it," Yllanes said. "Beeping plays a crucial role and there are no alternative options available currently."
Appalachian State's Board of Student Conduct does not handle beeping and will not punish students for participating as drivers or riders, said Judy Haas, associate director of student conduct.
"We may be somewhat unique because most larger towns have 24-hour taxi service and alternative transportation systems," Haas said.
A taxi service in Boone is provided by Tipsy Taxi, which offers rides 24 hours a day for as little as $10 within town limits, according to ridetypsy.com.
Story: Laney Ruckstuhl, Intern News Reporter