SGA hosts first Tie-Dye Dash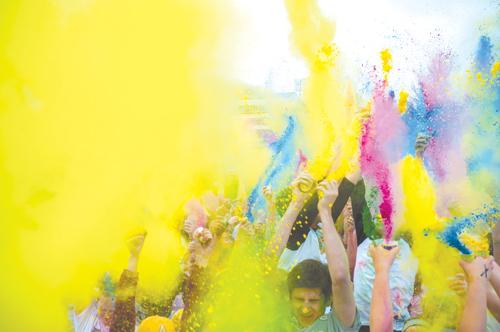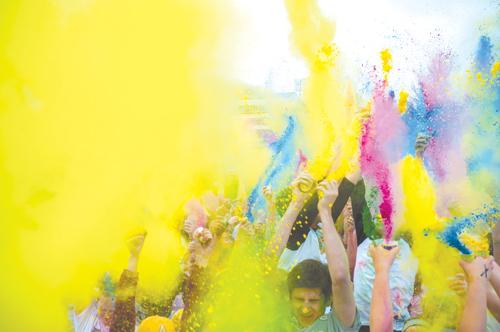 Cloudy weather was not enough to stop Appalachian's inaugural Tie-Dye Dash 5K, sponsored by the Student Government Association, which took place Saturday morning on Duck Pond Field.
Participants trickled in at noon Saturday to begin the registration process and receive their white running T-shirts.
WASU provided music as the runners waited in the Duck Pond Field.
This period allowed for last-minute stretching, refreshments and socialization.
[See the full gallery of the Tie-Dye Dash here]

Some students played a game of corn hole while their friends registered. Others talked with other runners as people continued to arrive.
Senior communication studies major Briana McLeod was one of many SGA members who assisted with the registration process. She said she was pleased with the turnout.
"It's been really fun watching all of the people showing up and having some fun before the run," McLeod said. "When the colors start getting thrown after the runners begin, it's going to be a really cool thing to see."
The runners began the race on Stadium Drive and were quickly greeted with a cloud of yellow coloring, the first of the locations along the path where participants would get covered in color as they ran by.
David Carter, a senior management major, said he heard about the event through his girlfriend.
"My girlfriend told me about this event and that she wanted to do it, so I told her I would run with her," Carter said. "I think we are both looking forward to seeing all of the different colors go up at the end of the race."
At the end, runners were greeted with a cascade of colors that were thrown into the air.
For some participants, a 5K didn't present much of a challenge. Others dreaded the running, but loved to be a part of the first Tie-Dye run on campus.
Anna Turnmire, a sophomore elementary education major, said her roommate encouraged her to participate in the Tie-Dye Dash after the two of them saw videos and Facebook posts of other colleges sponsoring similar events.
"My roommate convinced me to come out and run," Turnmire said. "I'm getting a little stressed out because I'm not much of a runner. We've seen other schools do these though, so we are really excited about the color going up – it will be worth it."
Story: CORY SPIERS, Intern News Reporter
Photo: JUSTIN PERRY, Staff Photographer