Short film festival 'by, for, about women' comes to Boone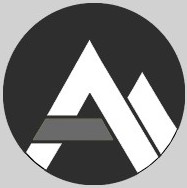 LUNAFEST, the popular film festival "by, for, about women," comes to Boone on Thursday and Friday.
Thursday, the nine short films will be shown in Greenbriar Theater, and the event will continue at the Harvest House on Friday.
The LUNAFEST organization, founded in 2000, is a nonprofit group dedicated to serving women's needs.
This year, LUNAFEST will travel to more than 150 cities.
"All the proceeds will go to charities," said Appalachian Women's Fund member Kayla Hott.
Not only does LUNAFEST support the Breast Cancer Fund on a national level, but it gives to local charities, too.
This year marks the festival's second visit to Boone, and proceeds benefit Girls on the Run of the High Country and the Appalachian Women's Fund.
All nine short films will run at each showing. The films are varied in subject matter, including an all-women basketball team in their 70s and an animated film about a woman adapting to love her body as she ages.
"I'd describe the films as uplifting and creative," said Mary Horine, interim director of Appalachian State University Health and Human Services. "They cover a wide range of topics and are appropriate for all ages."
Following the Thursday showing will be a Q&A session for anyone who wants to learn more about some of the ways women are able to succeed as leaders in the Appalachian community. Last year's panel featured five community leaders to guide discussion.
Marshall Daniels, Harvest House venue manager, said that the films are "excellently produced, thought-provoking women's awareness projects that bring women's issues to the community in a relatable way."
At 5:30 p.m. before the Friday showing at Harvest House, attendees are welcome to a business and informational fair featuring local artists and businesses.
Both nights will also feature Bra-Va to raise money. Local businesses, clubs and individuals submit creatively decorated bras to be voted on by attendees. They will be auctioned off Friday to support the Breast Cancer Fund.
Last year about $600 was raised in total, but much more is expected this year thanks to new corporate sponsorships from LifeStore Bank and Earthfare.
Tickets are available for $10, or $7 for students, at Earthfare and lunafest.org. The films will show both nights at 6:30 p.m.
Story: SAM LINEBERGER, Intern A&E Reporter