Sisters compete for volleyball position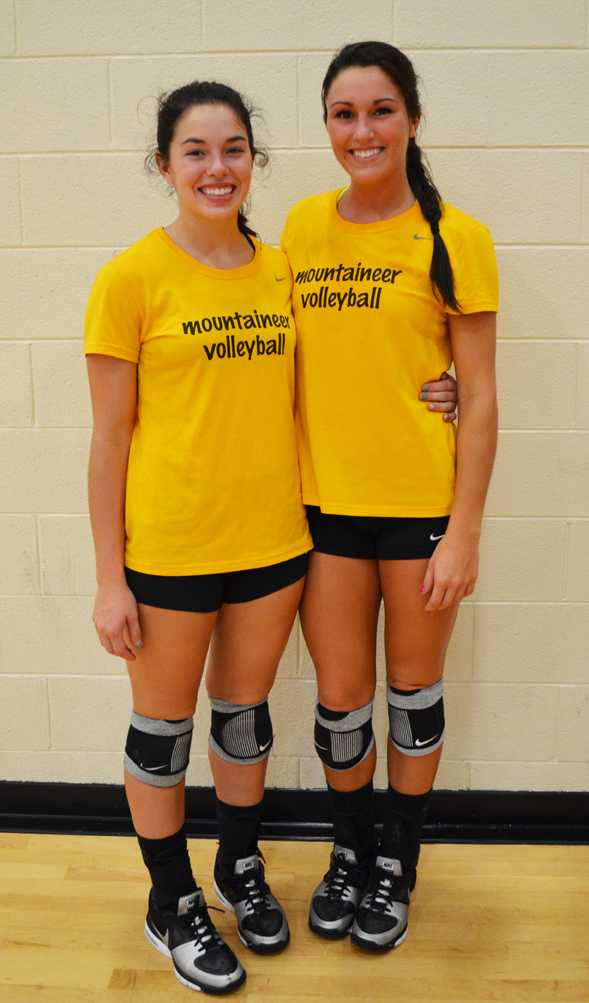 After two years of not competing on the same team, two sisters chose to play at ASU together – competing for the setter position.
"In high school we knew we wanted to at least try to play together in college because we loved playing together in high school," Lauren Brown, junior, said.
There was no plan put in place by the coaching staff to sign both players.
"We had recruited Lauren and as we were watching Lauren play, you find out that she has a younger sister so you just happen to step down on her court because she played for the same club," Head Coach Matt Ginipro said. "And you see that Paige is a really good setter as well. So no, no planning ahead of time – it just worked out that way."
Ginipro said the two sisters have two very different personalities.
"Lauren is very emotional, very energetic, where Paige is more of a stable setter… Lauren rides emotional, she is the yeller, the screamer on the court," Ginipro said. "She's gonna celebrate points where Paige is just gonna move on to the next play and get ready to go."
Freshman Paige Brown said it was easier to compete with her sister than other older athletes.
"It makes you respect them more and listen to them more and kind of helps with that awkward barrier of like, I want to compete with you but you're older than me and I don't really know you," Paige Brown said. "It's awkward, but now I'm like 'it's my sister you're going down.'"
Lauren Brown said she loves the idea of having her sister at ASU.
"I really enjoy spending a lot of my free time with her like outside of volleyball and stuff," Lauren said. "And having a sister up here she really is like my best friend. It was nice having her come here too."
Story: JORDAN DEVERE, Intern Sports Reporter

Photo: ANIESY CARDO, Intern Photographer