SoCon play begins for App State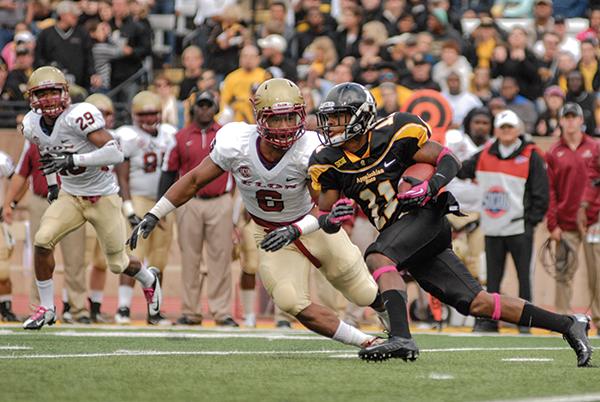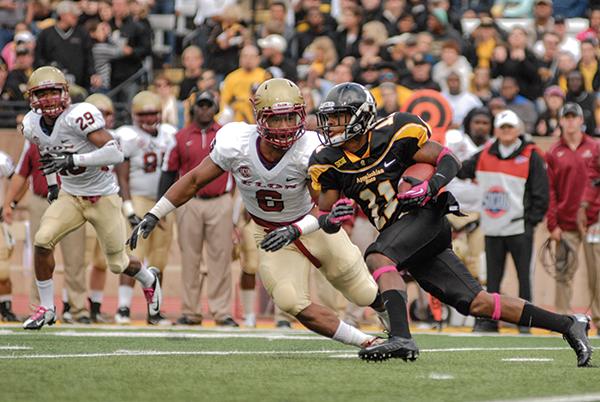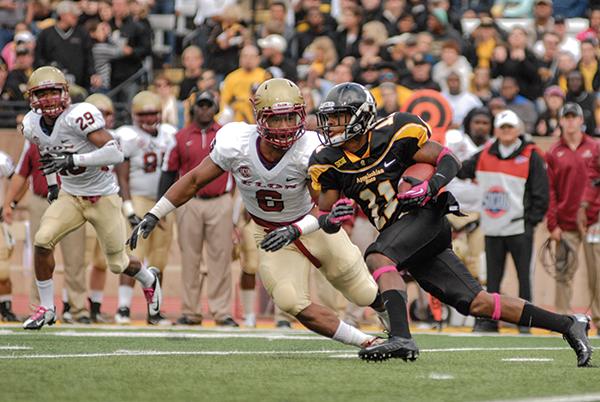 After two losses and a bye-week, the Appalachian State football team has an opportunity to redeem itself.
The off-week was a chance to get some guys healthy and a fresh start heading into the team's final season as a member of the Southern Conference.
That opportunity comes this Saturday at Elon (1-2) at 6 p.m.
"The bye-week gave us a chance to rest our body," sophomore safety Kevin Walton said. "We've been going hard since spring all the way through camp, full pads. So, it was good to have a little break. But now, we're ready to get back on the grind and come out here with a win in our first SoCon game."
An App State loss would drop the team to 0-3, a streak that hasn't occurred since 1993, which was the team's last sub-.500 season, according to appstatesports.com.
The Mountaineers have won 17 in a row against Elon, and first-year head coach Scott Satterfield is looking to add to that total.
Elon, like App State, is also coming off a loss against North Carolina A&T. The Phoenix lost 23-10 to the Aggies last week.
Satterfield and his ball club have been chewing on the home defeat handed to them by N.C. A&T for over a week now, and running out of that tunnel Saturday evening is something the team is anxiously awaiting.
"We're looking forward to the opportunity to get back out on the field and try to right what we've been doing wrong in the first two games," Satterfield said. "We haven't really had any big plays in two weeks."
Other than the 35-yard touchdown pass from Jamal Londry-Jackson to Marcus Cox on the opening drive of the N.C. A&T game, App State has not generated any "major plays," Satterfield said.
The Mountaineers are averaging a mere 6.1 yards per pass attempt, according to appstatesports.com
Quarterbacks Londry-Jackson and Kameron Bryant have both seen a lot of live action over the first two games. Londry-Jackson hasn't quite regained the rhythm coming off of offseason knee surgery, which has led to opportunities for sophomore Bryant.
"I just have to be ready at all times," Bryant said. "[Former head] coach [Jerry] Moore told me a long time ago, 'If you wait 'til it's time, you're not going to be ready.' So you just try to prepare yourself for anything."
Satterfield said that both quarterbacks have always received many first-team reps, but the starter would be determined during practice leading up to the Elon game.
"Through two games, Kam has outplayed Jamal," Satterfield said. "So we'll see how it goes in practice these next few days to see which one actually goes out there first."
Co-offensive coordinator Dwayne Ledford is comfortable with both guys behind center Saturday.
"We're not asking one to do something that the other can't," Ledford said. "So, really, offensively, we kind of stick to what we're doing when both of them are coming in there."
Big plays are something the offense must begin to generate, regardless of who's taking the snaps at quarterback.
"We've got to be able to throw the ball down the field so the defenses aren't just playing us east and west," Ledford said. "Blow the top off the defense, you know? Taking your shots down the field. That's something we've worked on a lot, and something we obviously have to improve on."
Story: NICK JOYNER, Intern Sports Reporter
Photo: JUSTIN PERRY, Photo Editor