Sold-out bar crawl dissatisfies patrons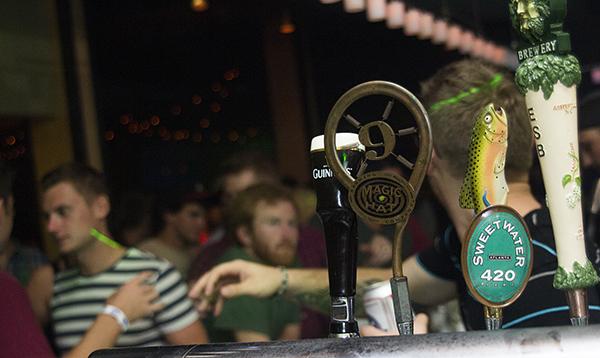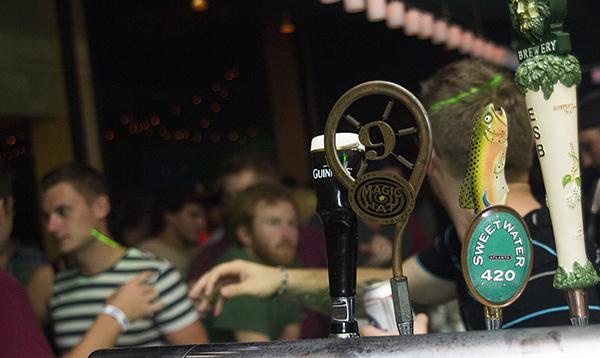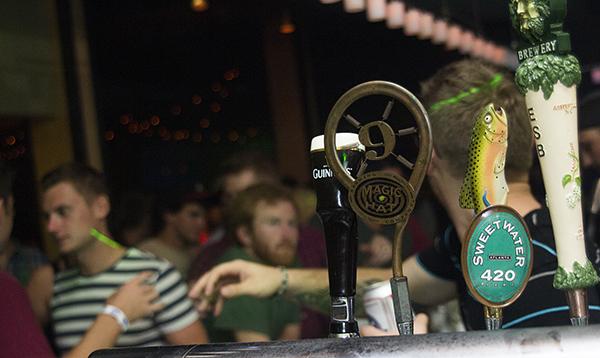 Despite heavy rain, several miscommunications and some disgruntled patrons, organizers and local business owners are calling Saturday's downtown bar crawl a great success.
The 300 tickets sold out just days prior to the start of the event.
Each ticket granted access to the 19 bars, restaurants and other venues participating in the crawl. Each location featured beer specials and musical acts from noon to 2 a.m.
Russell Snyder, owner of Boone Deals, organized the event with Corey Brennan, a recent Appalachian State University graduate who came up with the idea for the crawl while interning for Snyder this summer. Boone Deals, a social and nightlife network, offers similar events and specials throughout the High Country.
The number of tickets sold was far in excess of what was expected, Snyder said.
The night had originally been planned as a trial for a similar event in the future.
The $24 ticket price included entry to all venues, a $1 donation to the Watauga County Rescue Squad, a bar crawl T-shirt and a 22-ounce mug that could be filled at each bar for the price of a 16-ounce beer.
The mug caused confusion among some bar goers who assumed their ticket would buy them more beer for less money.
"It was my first experience doing a bar crawl, and I was surprised that I still had to pay full price for every beer at each venue," senior interdisciplinary studies major Alaria Sacco said.
Sacco said she wouldn't do it again because of major miscommunications about the night on every level – from the Facebook event and ticket pickup to the bar experience itself.
"I actually ended up not buying beer," Sacco said. "I had a rum and coke at The Rock and then stood in line at Paolucci's for an hour, got bored and went home."
Senior anthropology major Caila Wiblitzhouser had a similar experience.
"It seemed like a fun way to get involved in the community and unwind after a busy summer before the beginning of the semester," Wiblitzhouser said.
Another complaint about the night was the distance between the venues and the lack of transportation provided.
"I was not going to have a couple drinks at Twigs in Blowing Rock and then drive onto King Street," Wiblitzhouser said. "That isn't safe."
She said she rarely goes to the bars in Boone.
"I still had to wait in line, and never actually made it into such establishments," Wiblitzhouser said. "It was overall a waste of money."
Some disgruntled attendees complained publicly on social media.
Organizers only saw these complaints as small details in the grand scheme of the night.
"It's unfortunate because we've tried to be as good of communicators as we can in terms of getting the word out," Snyder said. "I feel like we did do a good job of that, but some people overlooked that information when they bought the tickets."
He blames the miscommunication on the popularity of the event, which was advertised in part by word-of-mouth
"It's inevitable that there will be some bad feedback or people who have a bad time in general," Snyder said.
The downtown area still experienced a notable number who were drawn out even though they weren't participating. Some venues needed to call in extra staff.
Boone Saloon, which chose not to participate in the crawl, still caught a huge spike in patronage in relation to the event.
"It was really positive for bars and restaurants in addition to those that weren't specifically participating in the event because of the influx of people," Synder said.
STORY: LOVEY COOPER, Senior A&E Reporter
PHOTO: PAUL HECKERT, Senior Photographer