Spoon's 'They Want My Soul' ranks among their finest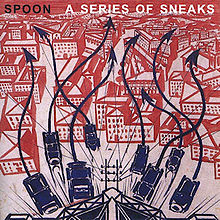 From 1998's brittle, punchy sophomore album "A Series of Sneaks" all the way to 2010's loose, foggy "Transference," Austin, Texas-based rock band Spoon's output has been, not only consistent, but frequently borderline classic.
Their 2002 minimalist opus "Kill the Moonlight" and the pop-rock masterstroke of 2007's "Ga Ga Ga Ga Ga" are perhaps their most powerful, complete statements, but the case could be made that any given Spoon album is among the finest in the contemporary rock canon.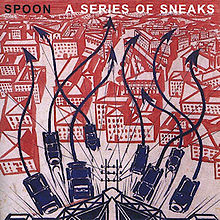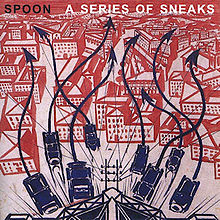 By the time the band self-produced "Transference," their restlessness began to sound almost frantic as they purposefully disintegrated their hooky, nearly perfect bursts of rock in real-time.
This meticulously scatterbrained approach produced a fascinating bunch of songs, but the act of self-producing wore on frontman Britt Daniel enough that he decided to call a hiatus.
"They Want My Soul," the band's first new record in four years, sounds as if they were never gone.
Its defiant, blown-out rock is immediately of a piece with the rest of the group's discography while aggressively tinkering with their core sound.
That sound is usually a handful of rhythmic elements arranged in small, interlocking patterns to drivehome tremendous hooks. However, the band breaks their own rules just as vigorously and specifically as they construct them. Jagged guitar surges through "Knock Knock Knock," but it never comes back when you think it will. Electronics creep in and out without warning.
None of this is necessarily new for Spoon, but the energetic attitude of "They Want My Soul" is totally unique. Everything feels much more blunt, from the crisp, surprisingly widescreen production to the directness and sentimentality of tracks like "Inside Out," "Do You" and "New York Kiss."
From the huge opening snare hit of the excellent single "Rent I Pay" to the buzz of a synthesizer cuttingout at the end of "New York Kiss," Spoon sounds urgent and even a little angry.
This assertiveness is refreshing and lends itself to the material, which is some of the band's best. Each song is great, if not gripping. At 37 minutes, nothing overstays its welcome, and it's honestly hard to point to a specific track as a standout because of how well they work together.
Each member of the band, including new keyboardist Alex Fischel, is at the top of his game, withdrummer Jim Eno's astoundingly tight, in-the-pocket grooves standing out in particular.
The title track, one of the most straightforward pop songs on the record, brings back the character of Jonathon Fisk, a real-life middle school bully of Daniel's featured on "Kill the Moonlight." Fisk is now a professed fan of Spoon's, so his reappearance as a soul-sucker – along with "card sharks and street preachers" and "educated folk singers" – speaks to the band's convictions.
Though the real Fisk may not want Daniel's soul, the character probably always will. One Spoon album is called "Gimme Fiction," and "They Want My Soul" reiterates this sentiment. For them, guitar rock isn't an outmoded, desperate pose. It's a way to make sense of the world through tiny, constructed fictions – to ask, "Do you want to be understood?" while remaining as enigmatic as possible.
For fans of contemporary rock, "They Want My Soul" is worth a listen for the fantastic hooks and production alone. After only a few more spins, it quickly reveals itself as one of Spoon's most absorbing and replayable works.
Rating: four-and-a-half out of five stars
Story: Colin More, A&E Reporter