Sports desk March Madness predictions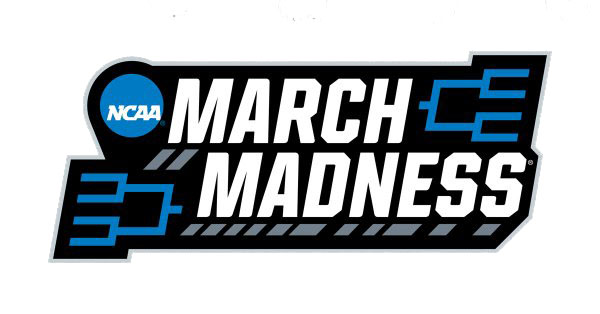 Hang on for a minute...we're trying to find some more stories you might like.
*Some of these predictions were made prior to the end of the second round*
Brooks Maynard
With the number of surprising upsets that this tournament has already seen, it is tough to pick one winner definitively. Many of the obvious choices, like No. 3 Michigan State and the No. 1 overall seed Virginia, lost within the first two rounds and dramatically increased the possibility that it will be a higher seeded team that wins the national championship, such as No. 11 Syracuse. However, still alive and arguably the most talented team in the pool is the No. 2 seeded Duke Blue Devils. With starters like freshman sensation, forward Marvin Bagley III, who was eighth in the country in rebounds per game this season, and senior guard Grayson Allen, who was third in the ACC in 3-point field goals, it is tough to count against the Blue Devils. It also does not hurt that Duke head coach Mike Krzyzewski recently won his 1,099th game, surpassing legendary Tennessee Volunteers women's coach Pat Summit as the winningest coach in Division 1 basketball history.
Shane Harvell
Depending on how the dominos fall in regard to bracket-busting upsets, approximately seven different teams this tournament season could potentially be the ones to cut down the championship nets. With that being said, my safe rather than sure pick to win this year's 2018 Men's NCAA Tournament is none other than the 2016 national champs, the Villanova Wildcats. The national title quest for Jay Wright's No. 2 overall seeded squad began impressively by finishing the regular with a 27-4 overall record to go along with a conference record of 14-4. Although Villanova was not able to effectively claim the Big East Conference regular season crown, the Wildcats secured back-to-back, third in the last four years, Big East Conference tournament titles. What simply sets Villanova apart from the rest of the tournament field is their efficiency on the offensive side of the ball. According to Kenpop.com, they are currently ranked as the best offensively efficient team in the country with an astounding 87.1 ppg. Strictly relying on defense is too much of a risk in March. Hence, the Wildcats are ferociously led by a dominant backcourt duo in the experienced guard and Big East Player of the Year, junior guard Jalen Brunson, and junior guard Mikal Bridges, who is a potential NBA lottery pick. Brunson is averaging 19.3 ppg and 4.7 apg, while Bridges accommodates him well by averaging 17.9 ppg of his own and 5.5 rpg. In regard to the East Region, West Virginia could possibly put Villanova on upset alert. However, the supplemental combination from the likes of DiVincenzo, Spellman, Booth and Paschall will more than likely send Villanova up the championship ladder once again.
Silas Albright
March Madness is without a doubt my favorite time of year. There is nothing I love more than non-stop college basketball. I have tried year in and year out, since I can remember, to make a somewhat decent bracket. This year, it was broken after the first game when Rhode Island knocked off Oklahoma. At least I tried. I am going to make my prediction for the National Champion, but in all honesty, I am really not sure. North Carolina is the most experienced team in the country, and in the college game I would take experience over young, raw talent every day of the week. Before the Tar Heels fell in the ACC Tournament championship to Virginia, they had won 9 out of their last 11 games and had looked really impressive. I do not think this year's team is as good as either of the past two Final Four squads, but with early exits by contenders (No. 1 overall seed Virginia, Michigan State, Arizona and Tennessee) paired with North Carolina's surprisingly easy side of the bracket, the Tar Heels have a legitimate chance to repeat as National Champions.
Michael Pigg
With the NCAA Tournament starting, the madness has already begun. Top teams have already been upset, and for the first time in history a No. 16 seed beat a No. 1 seed thanks to UMBC stunning upset over the overall number one seed Virginia. The first weekend of the tournament is coming to a close and one team in particular is starting to hit their stride, and that team is the Duke Blue Devils.The Blue Devils have arguably have the greatest coach of all time in Mike Krzyzewski, and they have a balanced lineup where they can damage teams from the outside or the inside. Duke has found new life on the defensive side of the ball with the insertion of the 2-3 zone that Krzyzewski learned from his time as the USA coach. The zone is making everyone more active on defensive, and they are starting to hold teams under the 60-point range. This is bad news for the other teams in the tournament as we already knew how offensively gifted this team is.
Chase Frick
March Madness is the time of the year when every sports fan focuses all their attention on one tournament. The NCAA men's basketball Tournament fields 68 teams in a single elimination tournament divided into four regions. To be crowned the national champion you must win a total of six games. I believe in the field of 68 there are only a couple of teams capable of accomplishing this feat with one standing out. The Tarheels of North Carolina check every box when it comes to having the ability to make a run. The Heels posses a hall of fame coach in Roy Williams, veterans such as seniors, guard Joel Berry and forward Theo Pinson who have valuable experience appearing in the previous two national titles and a favorable path to San Antonio. Lastly let us not forget that the Heels are extremely battle tested playing in the ACC. All signs point to the Heels having a chance to make yet another great run at the title.
Garrett Wold
March is all about expecting the unexpected, and nobody has been flying under the radar lower than Syracuse. Aside from the fact that nobody even thought they would make the dance to start with, they have managed to not only compete, but pull off two major upsets so far. What they lack in talent they make up for in excellent coaching and situational awareness. When it comes down to it, Syracuse has what it takes to win games. If they can continue to take this tournament one game at a time and play calm, collected basketball, I could see them making a huge statement by sneaking their way into the championship game. As if that was not convincing enough, they have been here before, literally. The Orange live their lives as the underdog and that is right where they find themselves right now. If Jim Boeheim can keep his guys motivated and continue to execute at the level they are right now, it could be a big year for the upstate Orange-men.