Student artist experiments with photography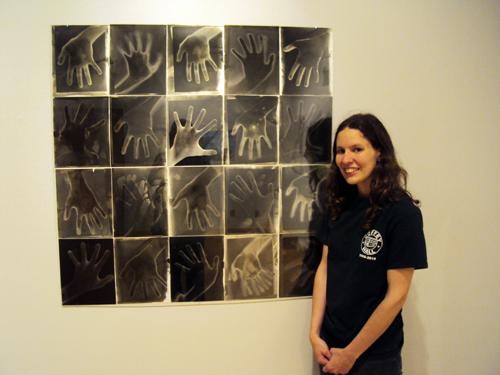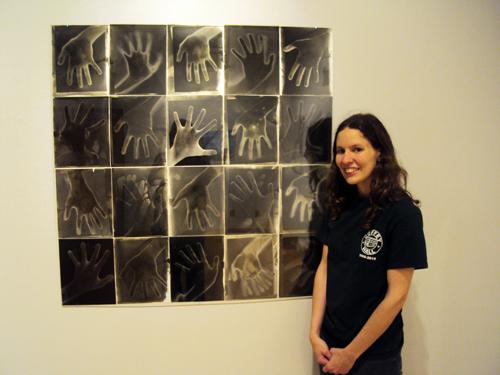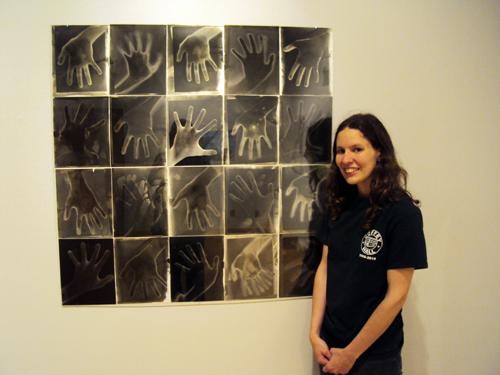 Editor's Note: The following is the second part of a three-part series on students in Art Expo 2013.
For Appalachian State student Kelly Ensley, showing her work at the Art Expo is nothing new. This is her third time in the Expo, an annual exhibition of the work of chosen student artists.
The senior studio art major's 40-inch square photography piece was selected by a jury to be featured in Art Expo 2013.
This year's selected piece consists of solarized photograms – an alternative photographic process – showing images of the artist's own hands.
Ensley acknowledges the unusual process as playing a role in her selection for the Expo.
"Even I had never seen anything like it before in my photography classes," Ensley said. "I have seen the series of faces done by Sally Mann after the piece was made, and they are similar. But again, it is an alternative photographic process and I haven't really seen many alternative processes being explored by students."
Ensley has not always been so personally involved with her art. Only since arriving at Appalachian State has she had the opportunity to explore her interests in such depth.
"I wanted to learn more than how to just draw," Ensley said of her high school experiences.
She first became involved in art at Appalachian by taking a drawing fundamentals class with instructor Tim Ford in the Department of Art.
"Tim was, and is still, a very encouraging professor," Ensley said. "Taking his class not only helped me strengthen my portfolio to gain admission to the art department, but it also helped to encourage me to stay in the arts."
Since then, her work has blossomed into a style focusing on significant practices, signs and symbols from different cultures and religions, many of which hold a mystical or sacred meaning.
While the unique processing and artistic techniques make this piece stand out from her other black-and-white photography, the featured piece is similar in terms of concept. The work is inspired by cave paintings.
"I am interested in the body's connection to earth, the primitive, rituals and spiritual practices," Ensley said. "My professors have also said my work always features 'a human element,' which is evident in this piece."
The exhibit is on display until March 16 in the Turchin Center for the Visual Arts.
Throughout the month of February, the public can vote on their favorite piece in the Expo. The Plemmons Student Union Art Committee will then purchase the winning pieces and display them in the student union.
The public reception and awards ceremony for selected artists takes place March 1.
Story: LOVEY COOPER, Senior A&E Reporter
Photo Courtesy: KELLY ENSLEY