The lives of an Appalachian State University student and his family changed unexpectedly last month when he was diagnosed with leukemia.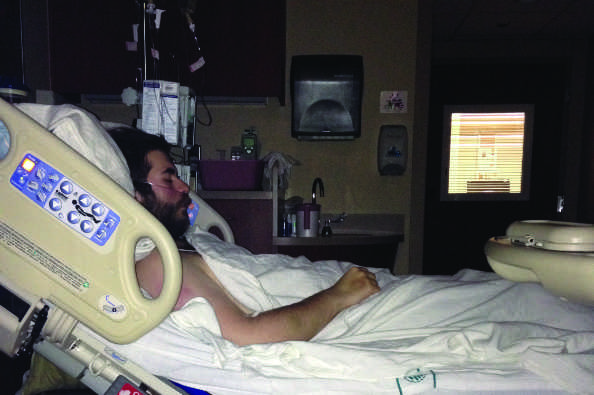 William John Chapman, a sophomore English major, was diagnosed Jan. 16 with an extremely rare form of leukemia known as Acute Promyelocytic Leukemia (APL), which, according to the United States National Library of Medicine, makes up roughly 10 percent of all acute myeloid leukemia cases.
"I was in so much shock that I couldn't speak," Chapman's mother Melissa Burgess said.
Burgess has created a GoFundMe page, which can be found at www.gofundme.com/ktkro0 to help cover the expenses of gas, food, lodging and other amenities to keep Chapman's family close by while he receives treatment at the Carolina Medical Center in Charlotte.
"People's normal lives are complicated enough and expensive enough, but when you factor in something like this, you can't prepare for it," Chapman's father Jeff Rhyse said.
Burgess said keeping Chapman's family, from Columbia, South Carolina, close was vital to her.
"John was going to be [at Carolina Medical Center] for so long, and I didn't want to leave him here alone," Burgess said. "I'd do anything to keep his family close by him."
Fortunately, APL is a treatable form of the disease if detected in its early stages.
"If they can make through the first 30 days, there's a 70 to 80 percent chance [of recovery]," Burgess said.
Chapman's family said they're hopeful he will make a full recovery.
"At first we thought the diagnosis was worse than what it is," Rhyse said.
At press time, the GoFundMe page had raised $895 out of a goal of $5,000.
"For it to be fully funded would show that the Appalachian community cares and will help their friend," Burgess said. "We're under so much stress right now, and for that to be one less thing to worry about would be life changing."
Story: Thomas Culkin, News Reporter