Students begin new morning talk show on WASU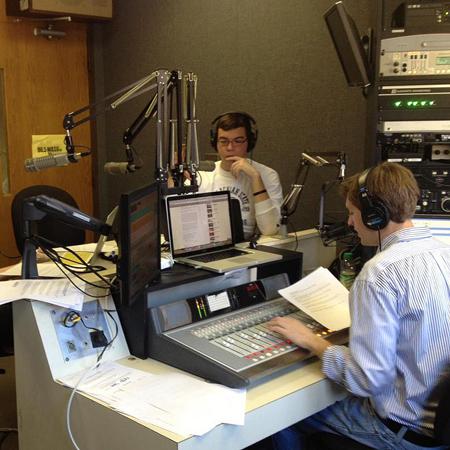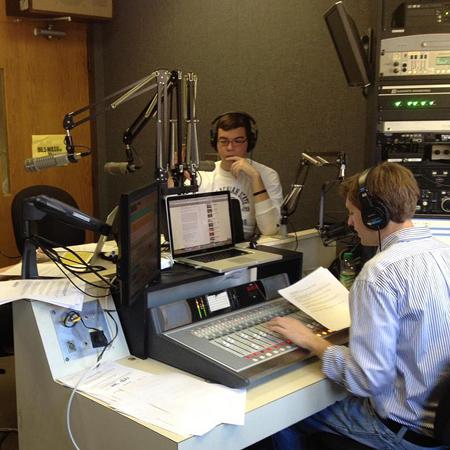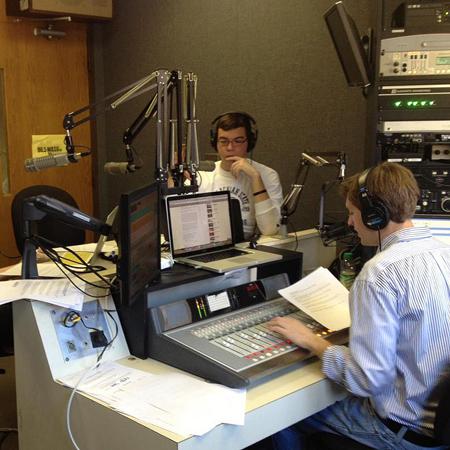 Students tuning in to WASU in the mornings are now hearing more than just music.
Wake Yosef Up, 90.5 WASU's new morning talk show, is on Wednesday mornings from 8-10 a.m.
"The show's slogan is 'Your special blend of news, humor, and… blonde,'" said Christian Morgan, junior electronic media broadcasting major. "I'm the host, and my co-hosts are Bradlee Mikeska and Lauren Bell."
Morgan has worked with WASU for almost three years.
"I got involved my freshman year with WASU," he said. "When I got to Appalachian, the first the thing I did my first day on campus was find WASU and find out how to get involved and get on the air. Radio has always been a passion of mine."
The show began as an idea that Morgan had while listening to the Two Guys Named Chris Show on Rock 92 in Greensboro.
"It's a fast-moving show, moving from story to story every 5-7 minutes or so, without any music," said Bradlee Mikeska, junior electronic media broadcasting major and co-host of the Wake Yosef Up morning show. "We don't like to linger on topics, so we hit it and hit it hard. We get the stories together, but we don't discuss what exactly we are going to say to still hold the value of surprise on the air."
The format of the show is talk, Morgan said.
"We cover everything from the hottest news each morning from around the world, the latest in sports, some things that will blow your mind, and of course tons of humor to keep you laughing for the rest of the day."
Morgan has also worked for Rock 92, which is where he learned about hosting a talk show.
"Bradlee Mikeska, my co-host and I, wanted to do a show that people could listen to on their way to class or on their way to work – something that could kick start their morning off with a bang," Morgan said. "We worked out a name that related to mornings and Appalachian, so we came up with Wake Yosef Up."
Story: R. SCOTT MORRIS, A&E Editor
Photo Courtesy: CHRISTIAN MORGAN