Students' documentary gains Obama's attention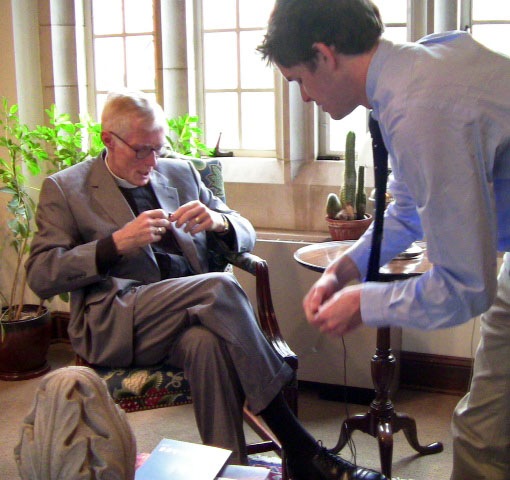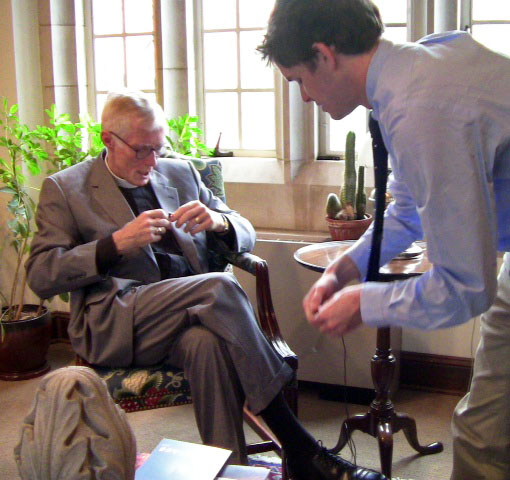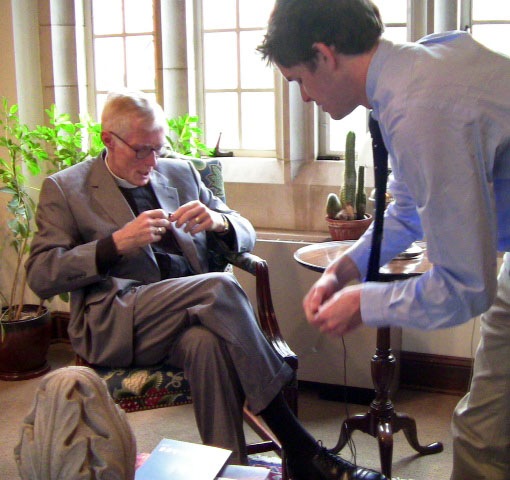 Two students' final project earned them an "A" from their professor, but it gave them another opportunity: a chance to speak with President Barack Obama.
Senior Spanish and global studies major Marisa Craig and sophomore religious studies major Rob Lee took their "Human Rights, Theory of Practice" final project to Washington, D.C. last semester to speak with people such as the Bishop of the Episcopal Diocese of Washington, Dean of the National Cathedral and the first ordained and openly gay Bishop of the Episcopal Church.
The two students made a documentary titled "Widening the Circle," which explores LGBTQ rights in the church.
Lee said he sent a "shot in the dark" email to the White House with a request to talk to a member of the faith council or Obama, but was told that the president would be in Chicago to give his acceptance or concession speech following the election and would not be in Washington, D.C. for the interview.
However, Lee received a phone call over break while at work.
"The phone clicked and there was a voice on the other end of the phone that I recognized but couldn't put a face to until he said 'Hello Rob, this is Barack Obama,'" Lee said. "We had a 15-minute conversation about the video, about social justice, about church, about what it means to be a person of faith in the 21st century – and it was incredibly humbling to talk to him."
The president had other things to worry about, but took a "snapshot of a moment" to talk about faith, Lee said.
"The most affirming part of that conversation wasn't that he agreed with us, wasn't that he was on our side with this issue, ultimately it was because he wanted to continue the conversation, continue talking about what it means to be a person of faith who shows love to gay people or, as the video explores, someone who is gay who still loves Jesus," Lee said.
The conversation ended in prayer, Lee said.
"When the leader of the free world asks you to pray for him, it's incredibly humbling – a moment that I will never forget," Lee said.
President Obama has invited Lee to attend the Presidential Inauguration, as well as the Inaugural Ball, on Monday.
Craig said she started this journey by questioning the anti-gay ideas of the church she grew up in.
She said this experience made her take a stand for something she believes in, even if it's controversial.
"I just want to carry that on for the rest of my life," Craig said. "Taking a stand for what I know is right even when it's not popular to hear."
Lee said that the two received an email from the Dean of the National Cathedral after their interview and learned that their questions fostered a conversation at the National Cathedral about gay rights.
Lee said he wants to continue to facilitate conversations, like the one in "Widening the Circle," through ministry and advocacy work.
"Widening the Circle" is available for viewing on YouTube.
Story: STEPHANIE SANSOUCY, Senior News Reporter