Students elect to vote early on campus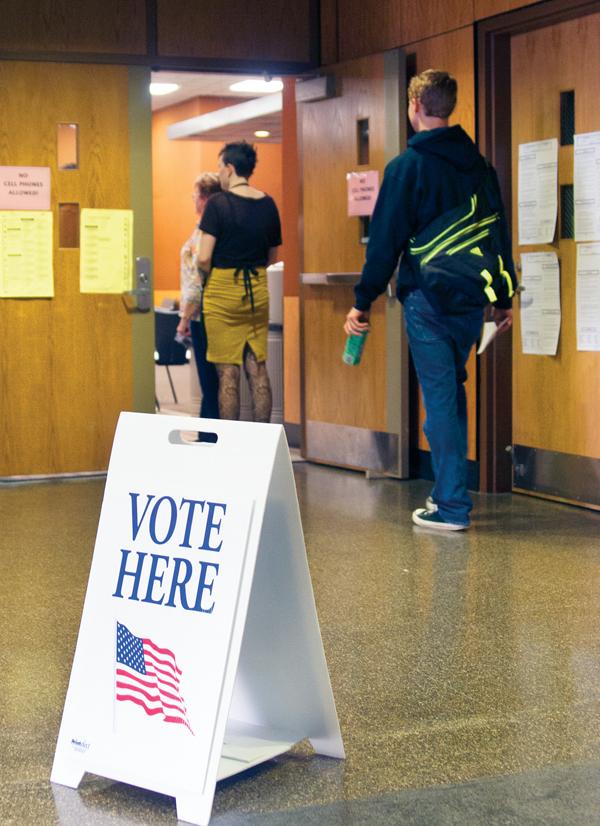 Early voting on campus started Monday at 10 a.m.
Early voting in Watagua County started Oct. 18 and will be held in the Watauga County Courthouse.
So far, 3,783 people have voted this election. Of them, 717 people have used on-campus voting. The number of voters so far has been higher than the same date in 2008, but no percentages were released as of press time.
Roy Carter is currently running for U.S. Senate and represents five counties in Western North Carolina.
He ran for U.S. House in 2008 and said this year's early voter turnout has been larger than 2008 so far in Watauga and Ashe counties.
"I think early voting on campus is tremendous," Carter said. "It builds enthusiasm and gives students a chance to get involved."
Ron Henries is a professor in Reich College of Education and is running for the Board of Education in Watauga County.
"Early voting gives people more time to vote," Henries said. "It also makes voting as convenient as possible."
Early voter and senior business major Thomas May said he was voting early in order to "avoid the crowd" and do his part by exercising his right to vote.
Senior cellular molecular biology major David Nielsen said he chose to vote early "to get it out of the way.
"Since I've already made the decision," Nielsen said.
Early voting will be available on campus weekdays until Nov. 2. Polls will be open 10 a.m. to 5 p.m. in the Price Lake Room of the Plemmons Student Union.
Polls will be open on the first floor of the courthouse 8 a.m. to 5 p.m. weekdays until Nov. 2. This location will also be open Nov. 3 from 8 a.m. to 1 p.m.
Story: STEPHANIE SANSOUCY, Senior News Reporter and CHELSEY FISHER, News Editor
Photo: COURTNEY ROSKOS, Staff Photographer