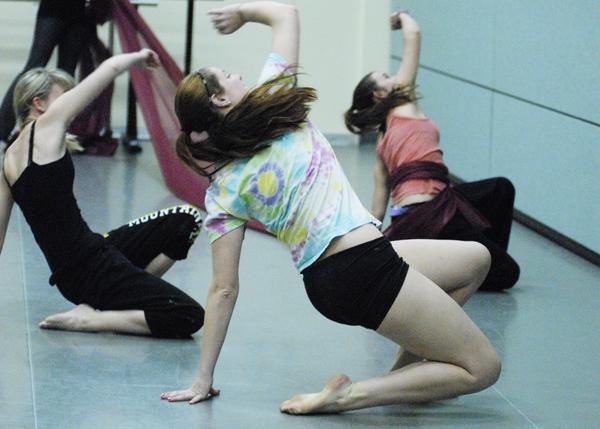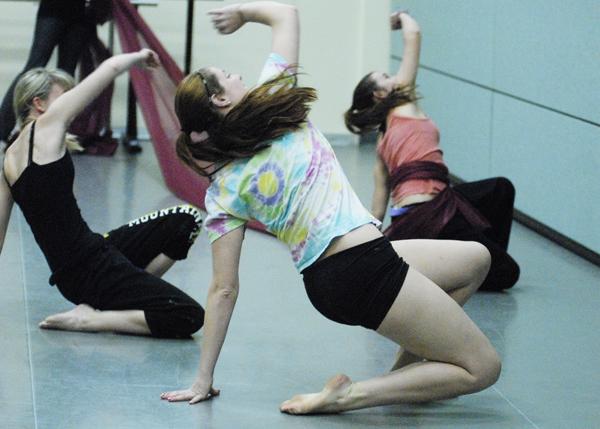 The Fall Appalachian Dance Ensemble began yesterday and is set to showcase an array of contrasting themes and styles.
Of the seven pieces selected for the show, five are choreographed by students, one is faculty-directed and one is choreographed by a guest artist Paul Ibey.
The Ensemble selected 45 dancers out of the 70 that auditioned at the start of the fall semester. Once the students were cast in early September, rehearsals began in full swing and will continue until the start of the show.
Five student choreographers were selected to showcase their pieces at the ensemble. Each piece has its own unique theme based on concepts each choreographer was interested in.
"Life and Natural Disasters," choreographed by senior anthropology major Kelsey Gaude, explores how disasters in life have the ability to unite people through learning and coping with these experiences.
Like the other student choreographers, Gaude personally selected each dancer for her production.
The leadership role as a choreographer has been rewarding for Gaude, but it was not without its challenges, she said.
"I knew that choreographing was going to be a challenge, but I had no idea really that it would be as great of a trial as it was," Gaude said. "There were just so many details to figure out, like movement, costumes, spacing and lights, and I know my fellow choreographers can relate that creating movement yourself and then putting
it on a group of dancers doesn't always work out as one would have imagined."
Although the process has been a challenge, Gaude said that the things in life that are the most challenging to accomplish "turn out to be the greatest."
Assistant professor Laurie Atkins choreographed the faculty piece, "Tensile Dreams." Atkins is also the director of the production for the second year in a row.
"['Tensile Dreams'] uses fabric to explore concept behind tension; how dancers explore geometrically through space, the lines on their body and how that creates tensions between the dancers," Atkins said.
This year, the Ensemble will feature a guest artist, Paul Ibey, whose piece is in a contemporary Japanese style known as Butoh.
Ibey's piece, "Le Martyre," is centered around the spiritual journey of the dancer and actress Ida Rubinstein.
The student choreographers have developed many real-life skills as a result of working with the Ensemble.
"This is, for some of them, their first experience of what the professional world will be like," Atkins said. "It will teach them how to meet deadlines, how to put their creative work on stage with a theatrical element and ultimately how to bring that to an audience where they watch and receive feedback."
The show will continue in the Valborg Theatre at 7:30 p.m. until Saturday.
Tickets are available at Valborg Theatre box office Monday through Friday from 9 a.m. to 5 p.m., by phone and online at theatre.appstate.edu.
Story: KAYLEY CAMPBELL, A&E Reporter
Photo: MAGGIE COZENS, Photo Editor