Students recover recyclables found in ASU's trash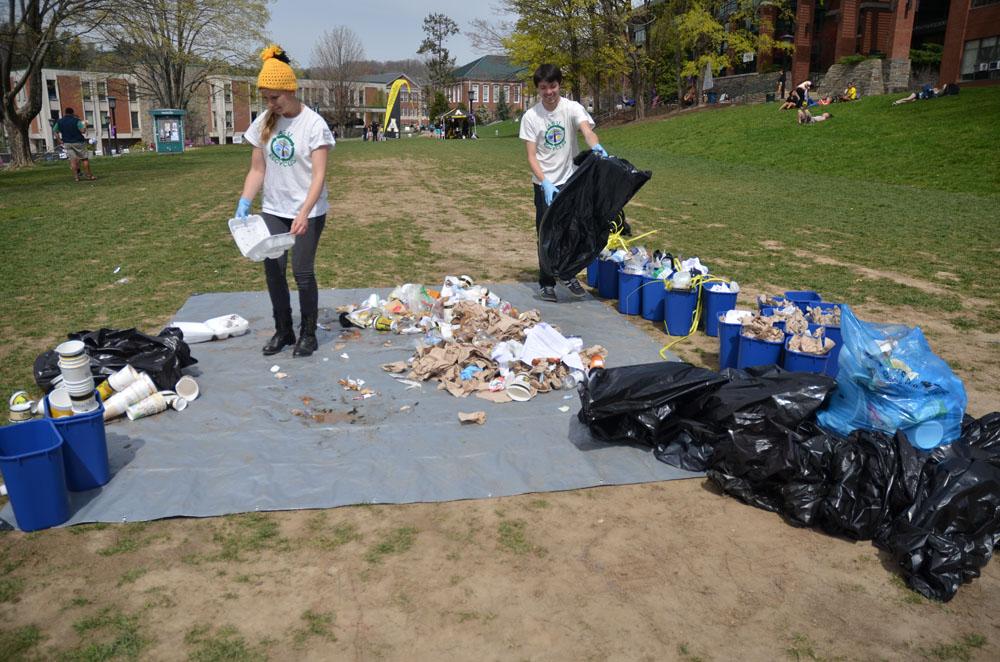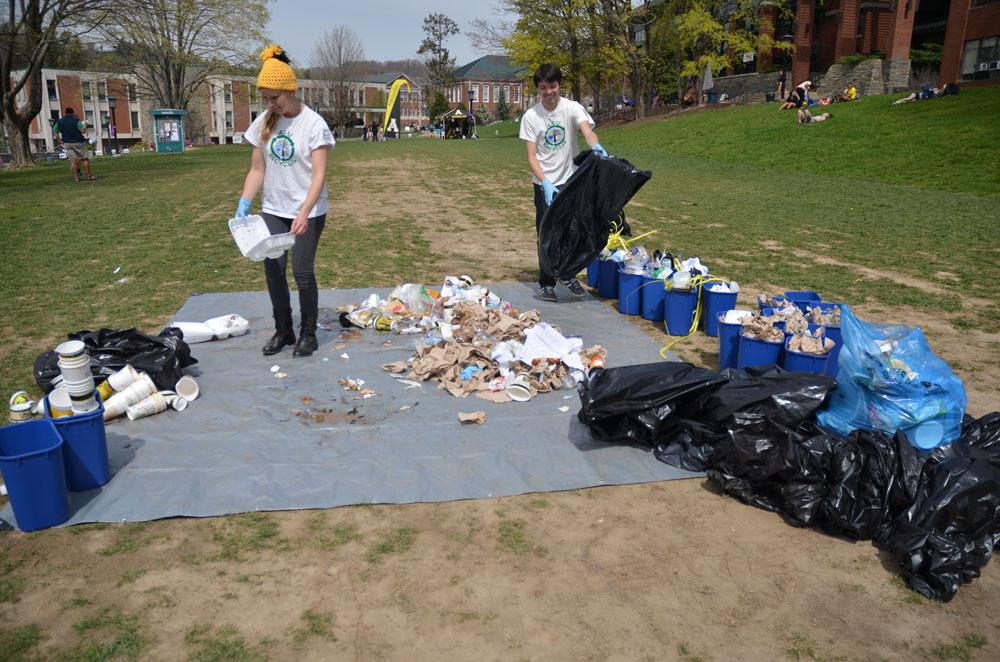 As part of the Zero Waste Initiative, interns from Appalachian State University's Office of Sustainability took two days worth of trash from Sanford Hall and sorted out the recyclables and compostable materials.
"Out of the 24 bags of trash we collected, there was only one bag of actual trash," said Corie Wallen, senior marketing major.
A few workers from Appalachian's physical plant came by the group's table at Sanford Mall to stack 60- to 20-pound boxes of paper collected from the university each week as a visual aid for students.
"When we took trash cans out of classrooms and moved them into common areas, a study showed there was a 30 percent increase in recycling," Wallen said.
Although a large amount of reusable materials are still found in trash bins, the group remains hopeful in their goal of diverting 90 percent of Appalachian's waste from landfill disposal by 2022.
"Plemmons Student Union is supposed to get compostable bins over the summer," said Linda Toth, a graduate assistant of the Office of Sustainability.
As part of a reward tactic to encourage students to recycling, Glenn Fitzgerald, senior appropriate technology major, looked for people who were recycling as part of the Get Caught Recycling program.
Fitzgerald and a few volunteers traveled through heavily trafficked areas such as Plemmons Student Union and Belk Library and Information Commons in hopes of finding students recycling. When spotted, students were rewarded with cookies donated from Stick Boy or T-shirts promoting recycling.
There is still much confusion among students' awareness of what is recyclable and compostable.
"The wax-covered paper cups that we receive from dining halls may not be recyclable, but they are compostable, and many students are unaware of this," Wallen said.
Recycling on campus can make a huge difference because of the volume of trash the university produces.
"The university is almost as big as the Town of Boone," Toth said. "The amount of waste we produce has a big impact on our community."
Story: MICHELLE PIERCE, Intern News Reporter
Photo: NICOLE DEBARTOLO, Intern Photograher