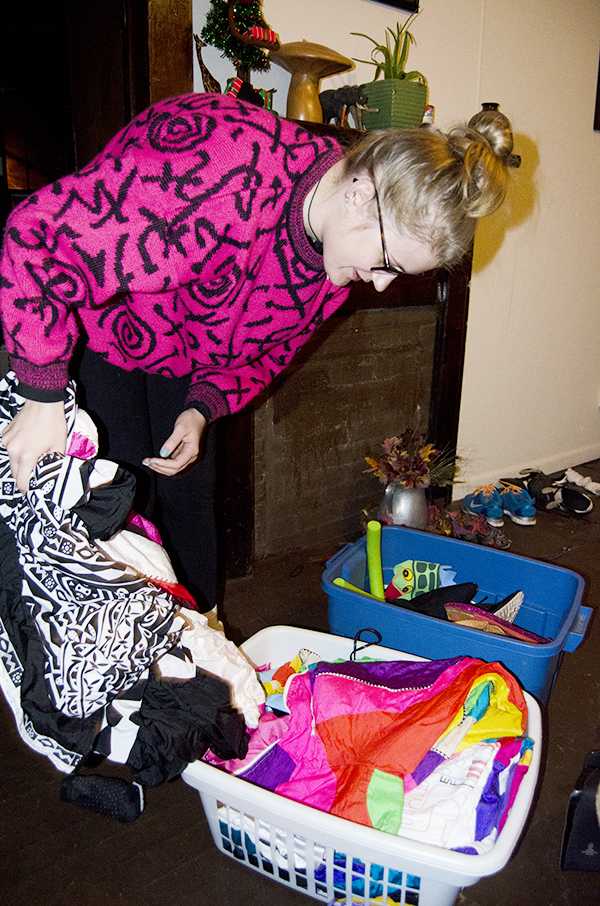 As Halloween approaches, some students are preparing their costumes in less conventional ways.
Instead of buying costumes from online retailers, costume shops or large retailers such as Walmart, some students are heading to thrift stores to assemble their Halloween attire.
For Lauren Fine, junior communication studies major, this was her first time shopping at a thrift store for a Halloween costume.
She plans to dress up as the eponymous main character of the television show, Daria.
"I decided to buy my costume at Goodwill this year because I decided to be Daria, but realized I had nothing that would work for her character," Fine said. "I figured Goodwill would be the perfect place because the clothes I needed were pretty simple and kind of outdated, which is typical of what you would find at Goodwill."
Shopping at a thrift store allows more creative freedom for the shopper, Fine said.
"The advantage of buying a costume at a thrift store is that you can enter the store with a vision in your head of what you want to look like and just sift through the racks to find something that will work," Fine said.
Sophomore chemistry major Raylin Thompson has been utilizing thrift stores for the past three Halloweens. This year, she plans to portray the film "Silence of the Lambs" by dressing up as a literally silenced lamb.
In putting together her costume, Thompson was required to exercise some creativity because of Goodwill's limited selection.
"It is easier to be more original and creative if you purchase your costume parts at a thrift store; however, some aspects of a costume can be hard to locate," Thompson said, "I could not find lamb ears for my costume, so I took bunny ears and bent them to resemble those of a lamb."
In the case of Nikka Hronis, a junior English major, cost was an influencing factor in her decision to choose thrift stores over traditional costume retailers.
"I felt so great walking out of Goodwill with a $5 outfit. Costumes online or in Halloween stores can cost anywhere from $15-$40 once everything is put together," Hronis said. "Halloween is an awesomely fun time during college, but no one wants to spend that much on an outfit to wear for a day or two."
At Goodwill, Hronis bought a crushed velvet princess dress that she plans to alter and pair with boots.
Her costume is of a fairy who wears the boots from the Black Sabbath song "Fairies Wear Boots."
Sometimes shopping at a thrift store can mean not finding the exact item one is looking for, but to those who have had trouble piecing together the perfect costume, but Hronis said not to give up hope.
"Oftentimes these stores are hit or miss and you may not find what you are looking for, which can be discouraging," Hronis said. "Finding a good costume can take persistence."
Story: CONNOR CHILDERS, Senior A&E Reporter
Photo: OLIVIA WILKES, Senior Photographer