Students take a 24-hour stand for freedom on Sanford Mall
The Appalachian State University chapter of the International Justice Mission hosted a Stand for Freedom event with members of the club standing on Sanford Mall for 24 hours Tuesday and Wednesday.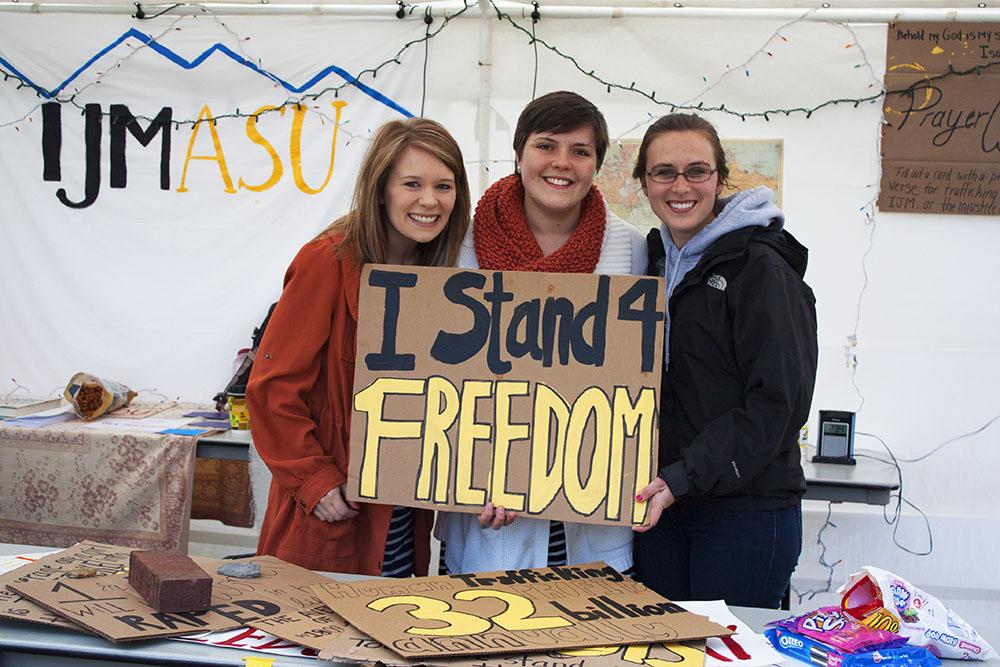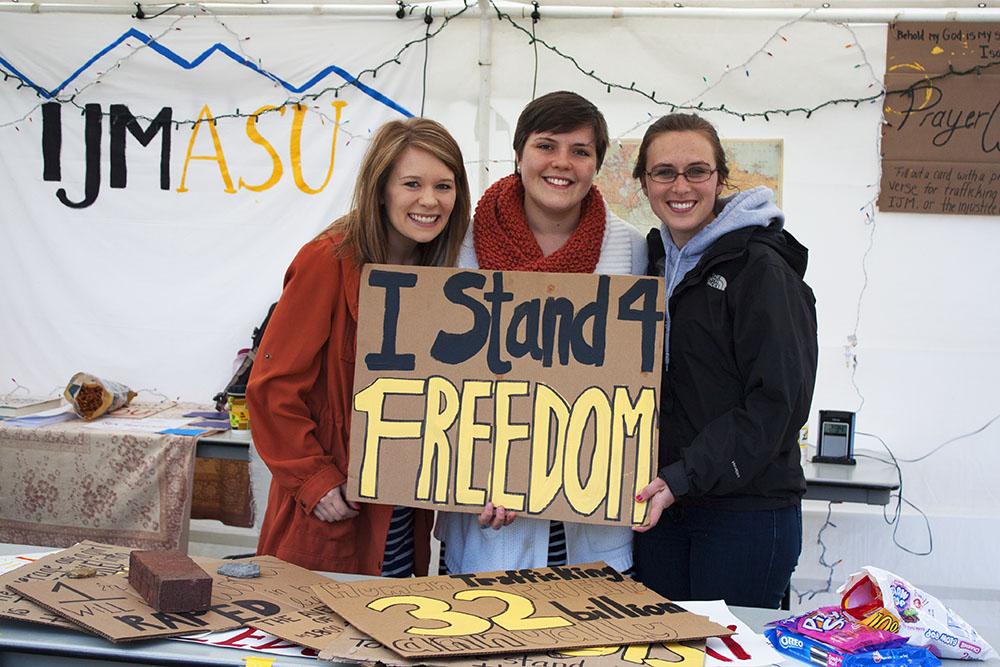 The human rights advocacy group, headquartered in Washington, D.C., consists of 18 field offices that focus on different forms of violence and aggression, said Laura Walton, vice president of the mid-Atlantic region for the IJM National Student Leadership Team.
The purpose of the event was to raise awareness that there are still slaves in the world today.
"Our goal was to educate the Boone community and hopefully get 200 signatures for our Human Trafficking petition and raise $2,700 to support IJM's offices in the Philippines," Walton, senior public relations major, said.
Although the goal was to get 200 petition signatures, only 96 petitions were collected. The event raised $1,318.
Different Appalachian communities were supporting the initiative, such as SGA, CRU and the Elevation Church.
Members took the stand in shifts, holding up signs and offering facts on sex trafficking
Other universities around the country were hosting the same event.
Lindsay Poe, vice president of the Appalachian IJM chapter, said she stayed at the tent for 18 of the 24 hours during the event.
"Nationally, our goal is $150,000 and we really believe in the power of college students and what they can do," she said.
The petition supports the Human Trafficking Prioritization Act, which has been supported by Republican North Carolina Senator Richard Burr, but not Republican Representative Virginia Fox, who represents the state's fifth district that encompasses Boone. Walton said she hopes the petition will cause senators and representatives to support the bill.
The last time IJM hosted this event, 18 months ago, Walton said there was $3,100 raised and 400 petitions signed, but the club does not have as many members as it used to, with the numbers dwindling down to about 10 steady members.
"What I hope personally to get out of this event, and what I think all of us hope for it as a club, is that we just raise awareness on our campus and even internationally," said Paige Marley, an IJM member.
Walton said she has seen sex trafficking occur firsthand and that it is something she is really passionate about in trying to combat.
"I'm really passionate about sex trafficking in particular," she said. "I really believe in the dignity of all people and it just breaks my heart that men and women would abuse children for their own pleasure and enjoyment without thinking of the consequences of that."
Story: Nicole Caporaso, News Reporter

Photo: Rachel Krauza, Senior Photographer