The App State experience: then vs now
Some students have a better inside look at App State life than most students get with a campus tour — they have their parents. 
Reece Kennedy, a senior marketing major, looked forward to sharing experiences with his parents after choosing a college. 
"My decision to come to App State was my own decision, but I knew me and my parents would share some cool experiences if I came to App State," Kennedy said. 
James Gatlin, a freshman exercise science major, felt most connected to the university when making his college decision. 
"App State felt the most comfortable out of all of the schools that had my major. Having my mom go here meant I already had some connections and the area itself was familiar," Gatlin said. 
Owen Giljames, a sophomore business management major, said being a legacy influenced his decision to attend the mountain town school. 
"App State was always on the list of colleges that I was gonna consider going to because my parents both went here. They'd also bring me up to the Boone area to hike or fish, so those benefits of being a student here heavily influenced my decision," Giljames said. 
Kennedy and his mother, Carey Kennedy, class of 1993, both enjoyed cheering on the Mountaineers as students at football games and while tailgating. 
"It has been a lot of fun having me and my friends at tailgates with my parents and their college friends. It's been a cool colliding of worlds," Reece Kennedy said. 
Carey Kennedy said her favorite memories from college were football tailgates and games. 
"It was so much fun to have everybody get together before the games," Carey Kennedy said. 
Owen Giljames' parents, Julie Giljames, class of 1993 and Steve Giljames, class of 1999, said the campus has changed a lot. 
The university built the Summit Trail Solarium in 2004 and demolished old residence halls, according to Appalachian Today. App State also started construction in 2019 on new dorms on the west side of campus. Along with university changes, Boone experienced its own renovations. Murphy's became Ransom Cafe and Pub and Klondike Cafe changed to TApp Room in 2017.   
Technology has also altered the way students learn and interact with each other. Now, students use cell phones to connect with each other, and most textbooks and assignments are online as the university began using ASULearn in 2007.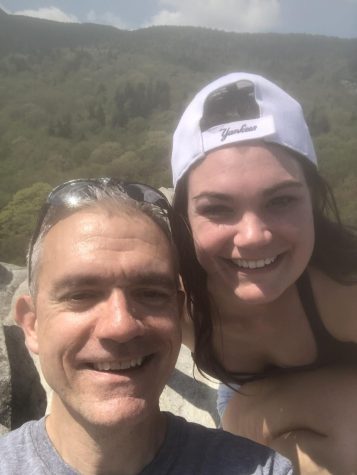 "Student life was obviously less digital when I was a student with more one-on-one interaction," said Stephen Plantone, class of 1989. 
While student life is more digital, students still find themselves studying in the same spots their parents did. 
 "The most popular study spots on campus were Sanford Mall and the rooms in the library," said Anna Craig Gatlin, James Gatlin's mother and class of 1995. 
Lexi Plantone, a senior public relations major, and her father, Stephen Plantone, feel their campus experience has changed their lives for the better.
"There is so much variety in this condensed town, and I feel as though I've grown through meeting people who are either from Boone or attended college here as well. I know I will cherish these people for a long time," Lexi Plantone said. 
Like his daughter, Stephen Plantone said the university changed his life by offering new perspectives through his college years.                                                                                               
"My App State experience changed me as I set out on my own for the first time in my life. I worked my way through my education in order to attain my degree. The experience matured me by helping create the work ethic that I have today," Stephen Plantone said.