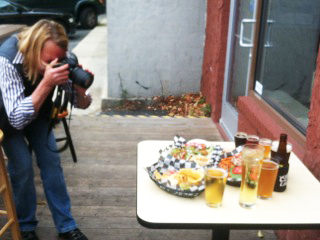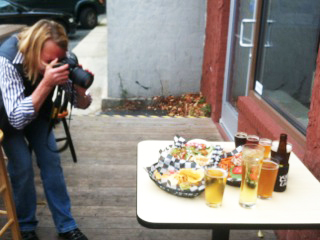 The TApp Room will be featured in U.S. Airways' in-flight magazine as an area bar.
The article will talk about the background of the local bar as well as feature some of its most loved items such as the three beer special, photographer for the article Freddie Georgia said.
Georgia was at the TAPP Room Oct. 18-19 taking pictures for the article.
Georgia also photographed university students spending time in TApp Room.
"It is really neat," Manager of TApp Room Kevin Pearce said. "People going to Europe and back from Europe are going to pick up this magazine and thumb through it a stumble upon pictures [of the TApp Room]."
Pearce said the process has been going on for two or three months, but could not give a date for the debut of the article.
One of the students photographed was senior computer science major Carter McNeil.
"I'm super stoked that people all around the world are going to see my face," McNeil said.
Story and photo: STEPHANIE SANSOUCY, Senior News Reporter