The annual "Festa do Brasil," a celebration of Brazilian culture that is co-sponsored by Appalachian State University and the local community, will take place in Plemmons Student Union April 15-17.
The three-day event will include an international coffee hour, a showing of the 2002 Brazilian film "City of God" and Afro-Brazilian dance and Capoeira demonstrations, said Gabriella Motta-Passajou, Spanish lecturer and the event's organizer.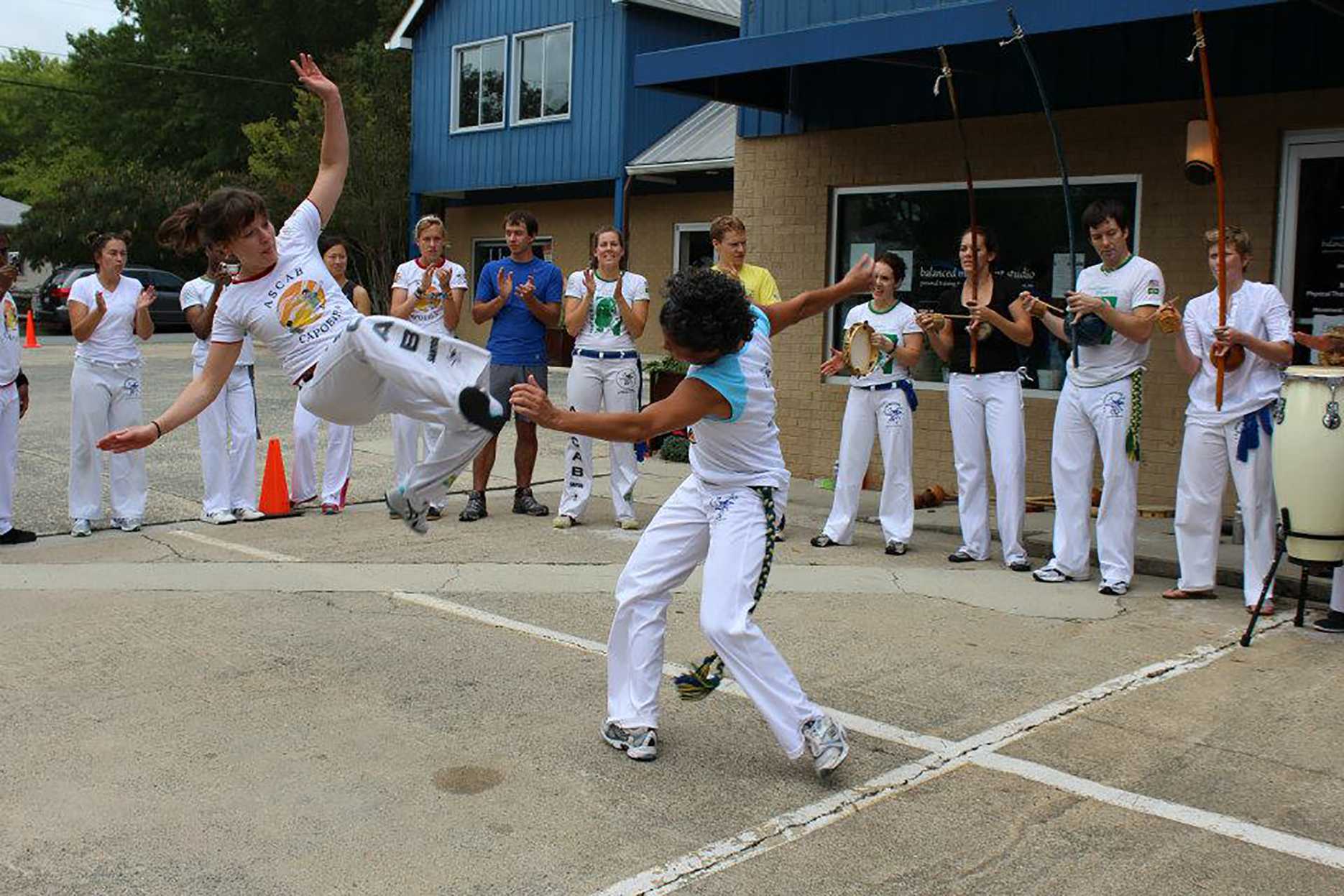 "[The movie] is a brutal, hard-hitting look at life in a Brazilian favela," said Bruce Dick, English professor and Motta-Passajou's husband. Dick also helped organize the event.
He elaborated on "City of God," saying the purpose is not to portray all of Brazilian society in a negative way, but rather to paint an honest depiction of some of the hardships thousands of Brazilians experience when trapped inside the confines of a favela, a Brazilain slum within a city. The film depicts favelas in Rio de Janeiro.
Following the movie will be a panel discussion with four panelists from the English department, including German Campos-Munoz, K.C. Clemens, Caroline Egan and Christopher Meade, Dick said.
Motta-Passajou has taught Capoeira – a martial art that blends dance and acrobatics – professionally for more than 20 years, including a physical education course available at Appalachian in the Watauga Global Community program.
"For my Capoeira students, this festival means they don't have to go to Brazil to see the real thing – we bring it here to them on campus," Motta-Passajou said. "In a society where we are becoming more sedentary, Capoeira makes us move in a unique way. You receive a healthy mind and it also helps you in your interpersonal relationships."
The festival creates publicity for Appalachian in the North among Capoeira groups, Motta-Passajou said.
Sophomore computer science major Dagan Danevic, who grew up in Brazil, said he thinks everyone should attend the festival and learn more about the culture.
"I saw Capoeira done professionally a lot. It's beautiful but not many people here have heard of it," Danevic said. "That combined with the movie showing covers a lot of important details regarding life in Brazil, and why we should be interested in and care about and embrace our brethren overseas."
The international coffee hour will take place in Whitewater Cafe from 12:30-2 p.m. April 15, and will include a free meal of black beans and rice. "City of God" will be shown April 16 in Greenbriar Theatre and the final celebrations will occur in Grandfather Ballroom from 5-9 p.m. April 17.
Story: Kelsey Hamm, Intern A&E Reporter
Photo: Courtesy of Bruce Dick