Track and field star has 'perfect' personality for the sport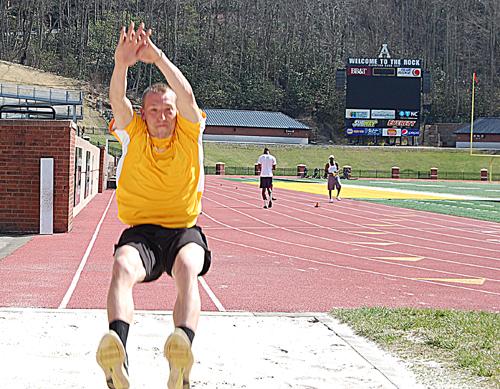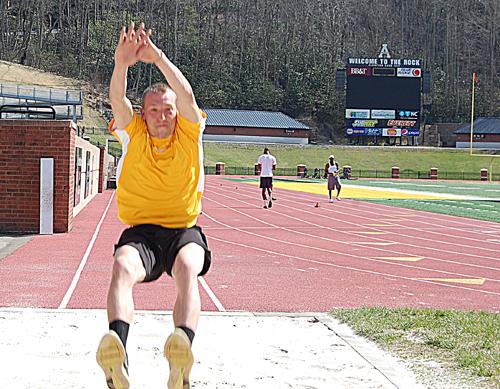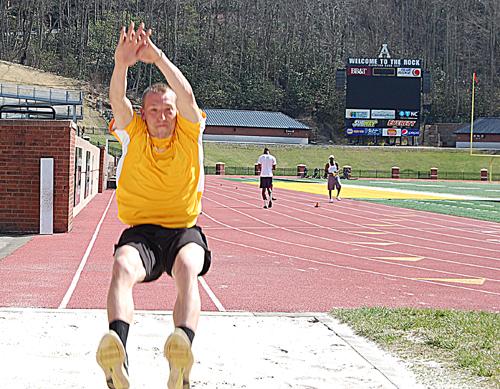 It didn't take long for one first-year track and field jumper to make a name for himself.
"He started from the bottom, now he's here," sophomore teammate Tatyana Bryant said.
Since he joined the Appalachian State track team, sophomore Henry Bustle has had 15 top-5 finishes in multiple events, including second at the Southern Conference Indoor Track and Field Championships in the long jump event.
This time last year, Bustle was preparing for finals, and very bored. He said he had to think of something fun to do, and since he played sports in high school, he decided to start training for track and field.
In high school, Burke was a three-sport athlete, lettering in football, wrestling and track. He also earned all-conference honors in all three sports. He still holds the South Iredell triple jump record and the Catawba Valley Athletic Conference triple jump record, according to goasu.com.
But in college, Bustle said he felt like he was too small to play football, and a broken neck during wrestling season in high school pulled him away from walking onto the App State wrestling team.
His only option was track and field, and he made an impression.
"I knew Bustle had the potential to be really good," jumps, strength and conditioning coach Damion McLean said. "It was going to take some technical issues to fix before he can make a big jump in his events."
Bustle explained that being able to jump far was not something he was necessary born with, but he had the talent for it.
"A lot of hard work got me to where I am now," Bustle said. "All summer I worked out by myself at home, pushing myself to be better than I was."
The hard work shows in his advancement as a player. He surpassed his high school personal record in the triple jump (13.72-meters) in college with a personal record of 14.44-meters.
Besides collecting well-earned points for the team in conference, McLean said that Bustle has a "perfect" personality for the sport.
"He has a very competitive nature which will take him a long way," McLean said. "On the other side, he's a quiet guy that blends in with the team and everyone around him."
Bustle learned that playing a sport in college is different than high school. He said that he goofed off a lot in high school and that the coaches here at App State push him and the workouts are harder, but now he just wants to be the best.
"I want to win first place in SoCon," Bustle said. "Then, when we go to the Sun Belt, win first place there also."
McLean agreed, and said Bustle could have an unlimited future in track and field.
"Once he masters the technique of things and getting stronger and flexible, he will make longer strides in track," McLean said. "He was a natural coming out of high school – just needed some fine tuning."
Bustle encourages everyone to come out this Friday to Kidd-Brewer Stadium at 12 p.m. to cheer on the Mountaineers as they compete in the Appalachian Open.
Photo and Story: JAMES ASHLEY, Sports Reporter