Transgender Day of Remembrance memorializes those lost to hate crimes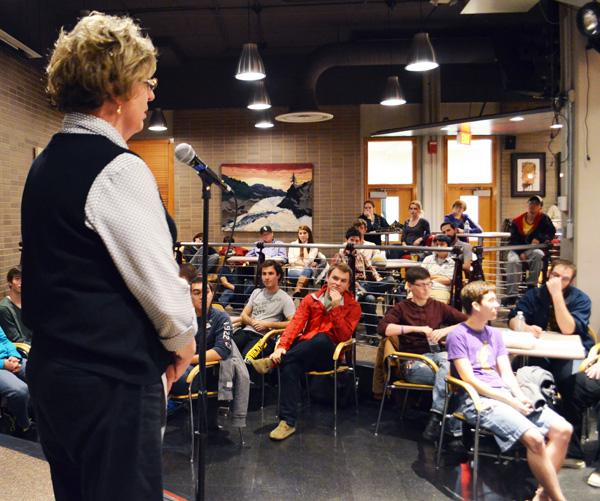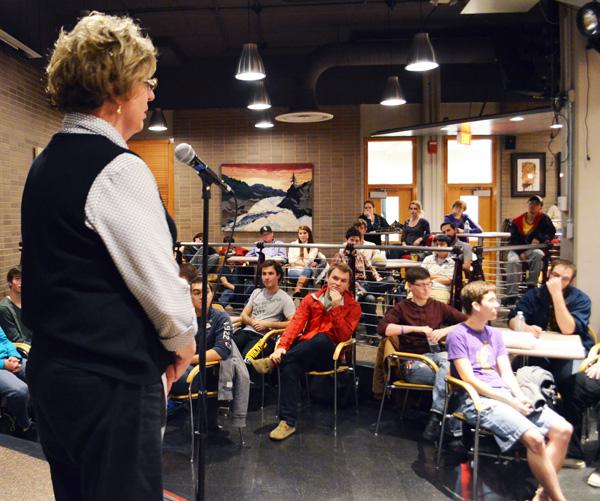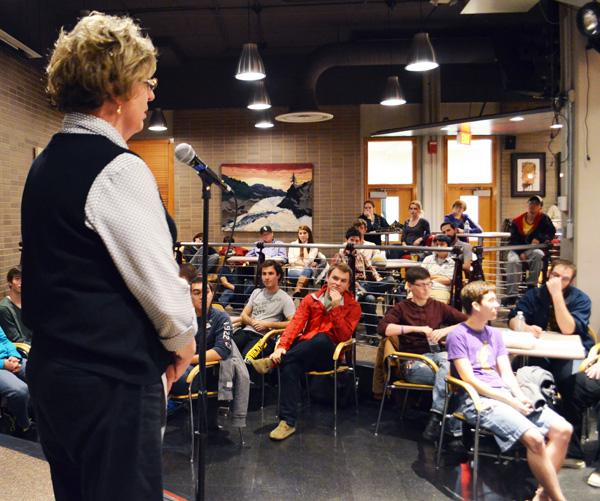 Over 100 people gathered in the Plemmons Student Union's Whitewater Room for the Transgender Day of Remembrance, Monday.
Thirty eight names were read out in memory of transgender people who have been murdered in hate crimes over the past year.
For past events, the event was an internal TransAction event that had 20 or fewer people.
But LGBT graduate assistant Mark Rasdorf wanted to change that. So this year, the event was put on by the LGBT center in collaboration with TransAction.
"When I got this job last year there were events that the LGBT center did, events that SAGA did and this was the main event that TransAction did," Rasdorf said. "My goal was to draw a larger audience."
Previously, the event was coordinated by senior psychology major Jordan Powell, the former president for TransAction.
A transgendered student himself, Powell described the "safe haven" that Appalachian State is for transgender students and the need for global change in the way that transgender people are viewed and treated.
"It's a very liberal campus. A lot of people have a live-and-let-live attitude," Powell said. "Things at App are fine, but around the country things are going crazy. For me to come to App and for people to be more open it really is a safe haven."
At the event, transgender equality activist Roberta Dunn, of Charlotte, spoke briefly to the crowd about the political work she does in Charlotte, including her battle with the chief of police over the unsolved murder of a Charlotte transgender person in 2010.
"Some people are afraid of what they don't know. I help them try to understand what a transgendered person is," Dunn said. "It's not a choice. We're born this way. When you're five-years-old, it's not about sex. Our gender is between our ears and our sex is between our hips."
Vice Chancellor of Student Development Cindy Wallace spoke at the event to testify for what the university has done to accommodate and raise awareness for transgender students, specifically in regards to university housing including the new ASUnity Residential Learning Community.
"We allowed students to indicate that they are transgender on housing applications four or five years ago," Wallace said.
Story: EMMA SPECKMAN, Senior A&E Reporter
Photo: ANEISY CARDO, Intern Photographer