Trivette reopens after $6 million renovation
From November 2013 until August 2014, Ned and Maxine Trivette Dining Hall on the west side of Appalachian State University underwent a $6 million renovation after 20 years without construction.
New additions to the dining hall include a repaired back dock, new ovens and washers, a larger salad bar, an Asian cooking demonstration bar, sushi options to the grab-and-go bar and a third register.
McAlister's Select, which has been a part of Trivette for about five years, was also remodeled, said Food Service Manager Sam Mooney.
The Pizzeria, now located in Roess Dining Hall, used to be in the building, as well as a TCBY yogurt spot.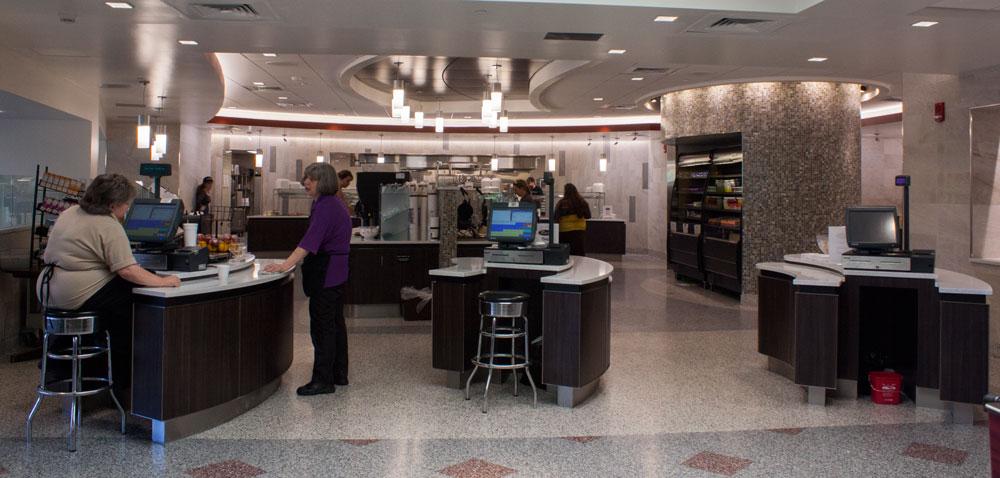 "The yogurt place just wasn't all that popular," Mooney said. "They moved the pizzeria over there across campus to the other side, and opened up the McAlister's Select over here, and that's done real well, so they've kept that."
Mooney said the waffle bar was kept because they are one of the most popular foods.
Trivette also has all new furnishings, new carpet, new bench seating and new tables and chairs. The market has all new floors, there's new restrooms, and a water bottle filler in the hall.
"I think the biggest change is the way the dining room has been transformed," Mooney said.
The cafeteria still seats around 240 people at one time.
"We're averaging, now [that] we've opened, 1,700 [customers] a day, all day long," Mooney said.
"[The number of customers has] been dropping every year just because they were dated," Mooney said. "We've found that, before this renovation, a lot of people didn't know we were here, but I think the renovation has kind of made everybody aware that there is another place to eat on campus."
Trivette Hall is open for breakfast, lunch and dinner starting at 7 a.m. and running until 7:30 p.m. while McAlister's Select is open from 11 a.m. until 9 p.m.
Story: Kaitlan Morehouse, Intern News Reporter
Photo: Rachel Krauza, Senior Photographer