Vehicles around campus vandalized with permanent marker
Recently there have been incidents of cars around Appalachian State's campus being vandalized with permanent marker.
The graffiti has an environmental slant, blaming drivers for pollution.
Two of these cars belonged to sophomore recreation management major Elizabeth Attaway and App State alumnus Grayson Owen.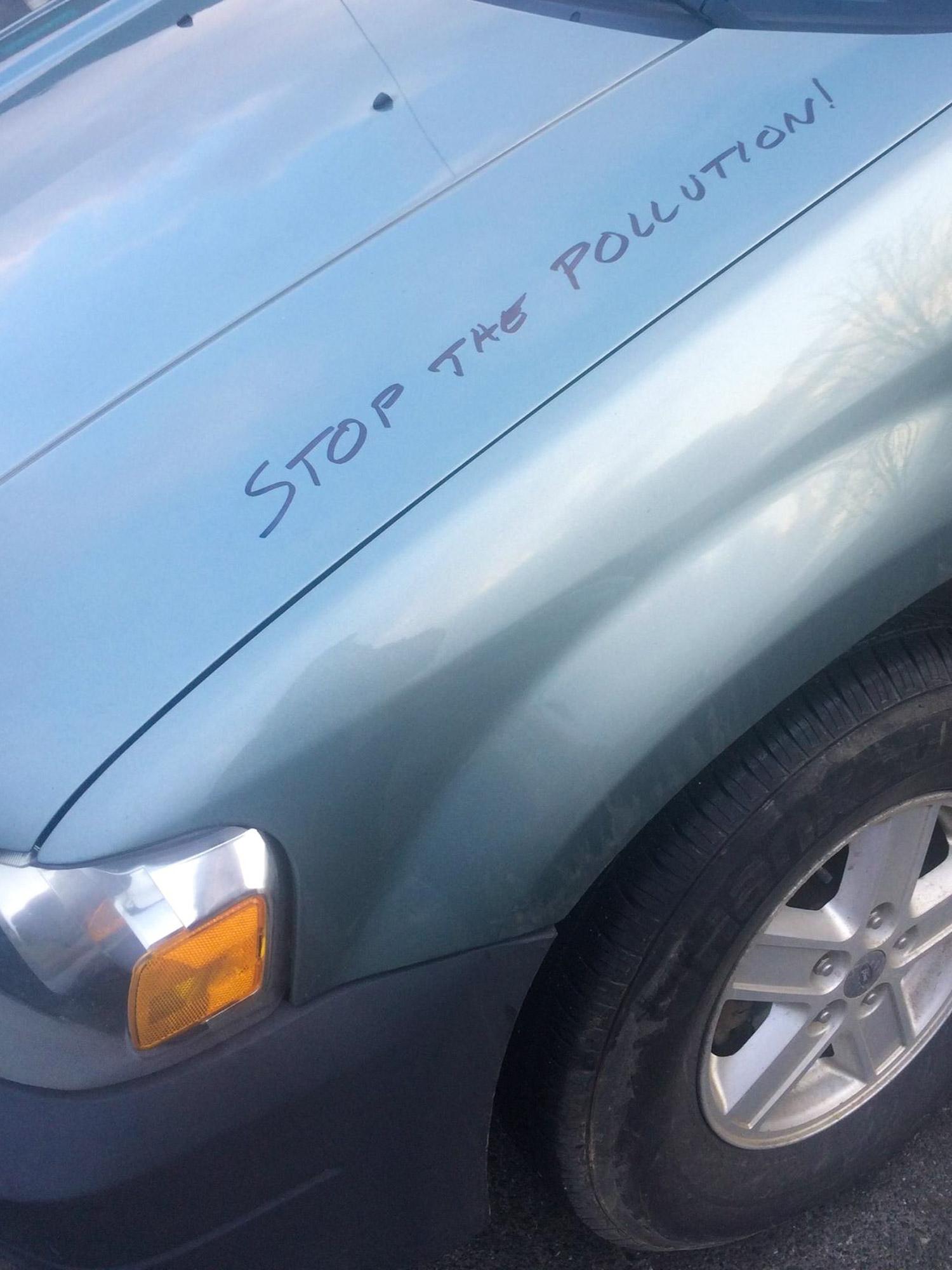 Attaway, drives a Ford Escape and was parked in the Appalachian Panhellenic Hall parking lot when she noticed that someone had written "STOP THE POLLUTION!" on the driver's side hood of her car.
"I was mad and a little disappointed but I was so confused because my car was the only one vandalized despite being surrounded by cars that were just as, if not worse for the environment," Attaway said.
Attaway went to a shop to get the words removed from her car.
Owen said that when he parked his car on Howard Street outside his apartment there was no writing on his car. Two hours later when he was getting ready to leave he noticed someone had written "THANK YOU FOR POLLUTING OUR EARTH" on his Mazda.
Owen said that he called the police and there was nothing they could do about the incident. They did an incident report just in case it happened again.
Owen used rubbing alcohol to remove the marker from his car.
"At first I thought it was a joke, but then I realized that it was in Sharpie," Owen said. "I park right next to the main road which gets a lot of foot traffic so it could be anybody, I guess they got mine because I was the only white car in the lot, it wouldn't have even shown up on the other cars if they wrote on it because they were darker."
Campus Police said that they do not have any information about these occurrences but they encourage victims to file a report.
Attaway said that she was distraught because she drove a Prius for almost two years.
"If you see someone squatting or bending over a car, check and see what they're doing because this person needs to be caught," Attaway said. "From what they are writing, I believe they don't have a car so chasing after them shouldn't be too hard."
Story by Halie Hamilton, News Reporter