A candlelight vigil was held at Durham Park Tuesday night to stand in solidarity with the people affected by the recent chemical spill in West Virginia, who reported adverse health effects after drinking contaminated water.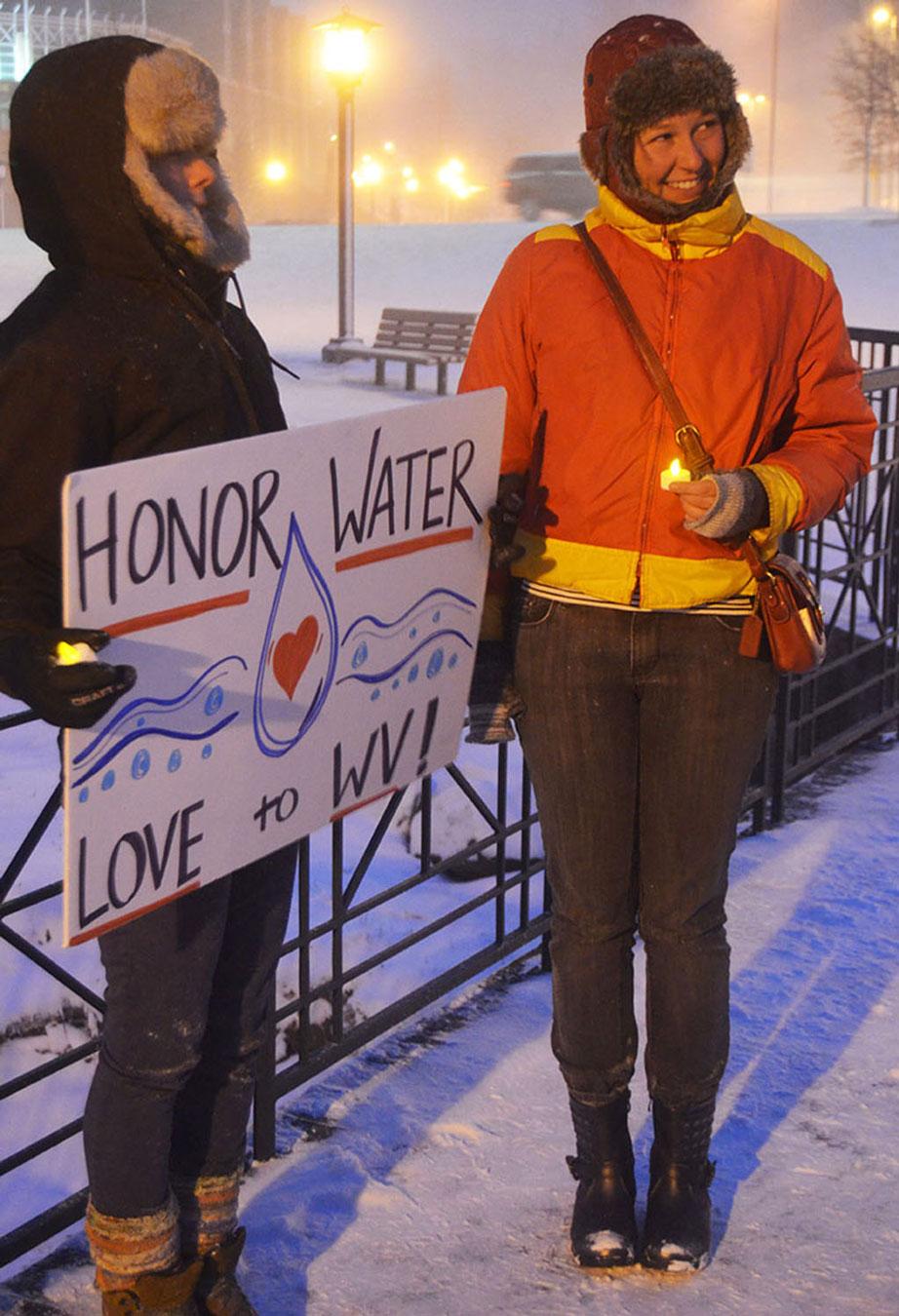 The water was contaminated when a chemical leaked from a holding facility owned by Freedom Industries, a company that produces chemicals for the mining, steel and cement industries, including mountaintop removal mining, into the Elk River on Jan. 9.
The leak contaminated the drinking water in the state including the water of the state's capital of Charleston, according to The Washington Post.
Six people attended the vigil that night at the bridge over the creek.
A poem was read by community member Sandra Diaz followed by thoughts on the sanctity of water by attendees, and a symbolic pouring of water from a vase into the creek.
Appalachian Voices Water Quality Specialist Erin Savage said that even though the weather greatly limited the turnout, the vigil was still a success.
"I think anytime people show support for communities in need, that is a success," Savage said. "Mountaintop removal in West Virginia is a serious threat to public health in coal mining communities."
Diaz said that even though the spill happened in West Virginia, its effects are felt all over the country.
"This happened in our country, and it's a huge tragedy," Diaz said. "[Three hundred thousand] people lost access to clean water for days.  The chemical in question is used to clean coal, and that coal comes to places like here in North Carolina."
There were more than 50 other vigils held in 20 other states across the country Tuesday night to honor the victims of the spill.
Story: Carl Blankenship, Intern News Reporter
Photo: Maggie Cozens, Senior Photographer