Watauga Democrats promote absentee ballot voting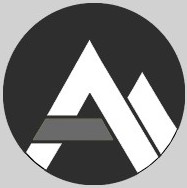 The Watauga County Democrats are asking the campus and community to request absentee ballots to make up for the removal of on-campus early voting sites as ruled by the Watauga County Board of Elections.
The BOE ruled March 5 to include the Watauga County Administration Building, the Western Watauga Community Center in Sugar Grove, the Blowing Rock Town Hall, the Deep Gap Fire Department and the Meat Camp Fire Department as one-stop voting sites for the May 2014 primary election. No on-campus voting sites were included.
By requesting absentee ballots as proposed by the Watauga Democrats, citizens of Boone would be able to vote from their own residence without going to designated off-campus voting sites.
"I think that there are a lot of ways to solve the problem of the removed sites, and I think putting the sites back on campus would be the best," said Ian O'Keefe, field director of the Watauga Democratic Party and junior political science major. "However, we're looking for solutions that are feasible and that we can use since the sites are removed."
The law regarding voting by absentee ballot was changed in April 2013 as a part of the Election Omnibus Bill to allow ballots to be requested using a general form online and emailed in, rather than handwritten and delivered in person, according to the bill.
O'Keefe said absentee ballots have typically benefitted the Republican Party and early voting has typically benefitted the Democratic Party, but the roles are now being reversed.
"This is just a test to see how well it will work," O'Keefe said. "We needed to attempt to make voting more accessible to students and community as whole."
BOE Chairman Luke Eggers and Secretary Bill Aceto proposed the plan that denied the campus of early voting sites.
"I think any time we get people to vote, it's a positive thing," Aceto said.
Aceto would not comment further.
O'Keefe said he encourages everyone, especially students and others affiliated with the university, to request absentee ballots.
"We're pushing this on campus, we're pushing this in the community, in the same way we would push people to go out and vote," O'Keefe said. "Now that elections have been taken off campus, this is a safer way for people to cast their votes. You can vote from the comfort of your own home, in your pajamas if you'd like."
Watauga County Elections Director Jane Hodges said although it would be costly to the budget because of the number of ballots that would need to be mailed out, she believes Watauga County has the infrastructure to make this successful.
Story: Laney Ruckstuhl, Assistant News Editor