Mick Jenkins new album, Wave[s], (2015) centers on the artist's personal growth and colorful arrays of musical ideas compared to his first album, " The Water[s]." The latter endured powerful testaments to Black Lives Matter, resembling pioneers such as rap group N.W.A., and placed Jenkins on the same level as contemporaries Chance the Rapper and Vince Staples. The Chicago native relished in the city's poetry scene and embodied his experiences through striking lyrics in The Water[s].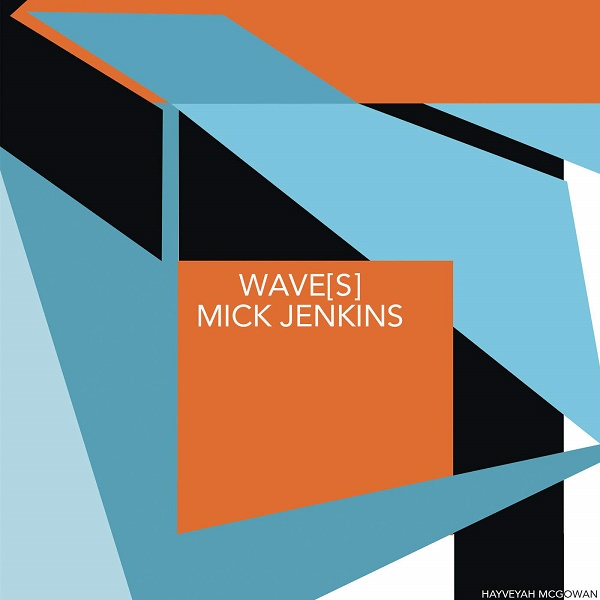 Wave[s] is nothing short that.  Jenkins undresses his heart, opening up about his past with drugs and the starry-eyed fever dream of society.  The symbolism of water as a tool for cleansing the mind and body does not drive the Wave[s] as much as it did for The Water(s), however, it's a still a strong component in the structure of the new EP.
Although Jenkins is still infatuated with H2O, it doesn't necessarily dictate Wave[s] like it strongly did for The Water(s). Guided by tracks like "Jazz," "The Waters" and "Martyrs," The Water[s] embodies submergence of heavy rhythms while analyzing personal feats such as self-destruction, anguish and a false sense of hope.
Jenkin's new EP has less of an emphasis on self-seriousness and more on transfiguration for the better while encouraging the audience to see past the inherent fake-ness of society's superficiality.  The EP also centers around fluid vibes and dreamy synths.
The hazy beats that guide tracks like "Your Love" and "Get up Get Down" leaves open space for dancing.  Assisted by producers Kaytranada, Lee Bannon, Stefan Ponce and ThemPeople, Wave[s] is struck with radio-ready rhythms and acid jazz similar to Kendrick Lamar's "To Pimp a Butterfly".   
Wave[s] opens with "Alchemy," in which Jenkins displays his confidence by calling out society's profound golden values overlaid on a high-bass beat with curvatures of synths.  Jenkin's strong, deep voice embodies a sense confidence that forces the listener to understand what Jenkins is about.
In "Alchemy," there are moments when Jenkins unapologetically reassures the separation from what he knows is real and what is fake. "Curing my countenance, creating this gold from the led in my pencil/I think I'm an alchemist, and it's gone take courage no cowardly dogs in the pound/we don't want 'em round".  These lyrics set the tone for the rest of the album. Tracks like "Get up Get Down" and "Your Love" relentlessly showcase Jenkins transfiguration to more shifty and groovy beats. His lyrics tell of getting off drugs for his father. "Couple of ounces, no, it wasn't too bad, cup full of water/ I be missing my dad".
"P's and Q's" takes a simple guitar hook paired with an an energetic arc of a drum beat to create a template for free flowing rhymes.  Tracks like "Piano" and "The Giver" are built upon hypnogogic synths, displaying Jenkins ability to hone his hooks.  
Wave[s] is a sonic, physical and emotional change for Jenkins.  The artist deals with "on the surface" ideas of society, soberness, love and heartbreak.  It's an album that showcases Jenkins flourishing talent for trapping hooks and seemingly fluid rhythms.  The album forges lagoons of deep thought through auditory realms, heightening Jenkins as an artist to look out for.  
4 stars.
Abi Shaki, Intern A&E Reporter