The Black Student Association in partnership with the Red Cross held a blood drive from 10 a.m. to 2 p.m. Wednesday in the Blue Ridge Ballroom of Plemmons Student Union.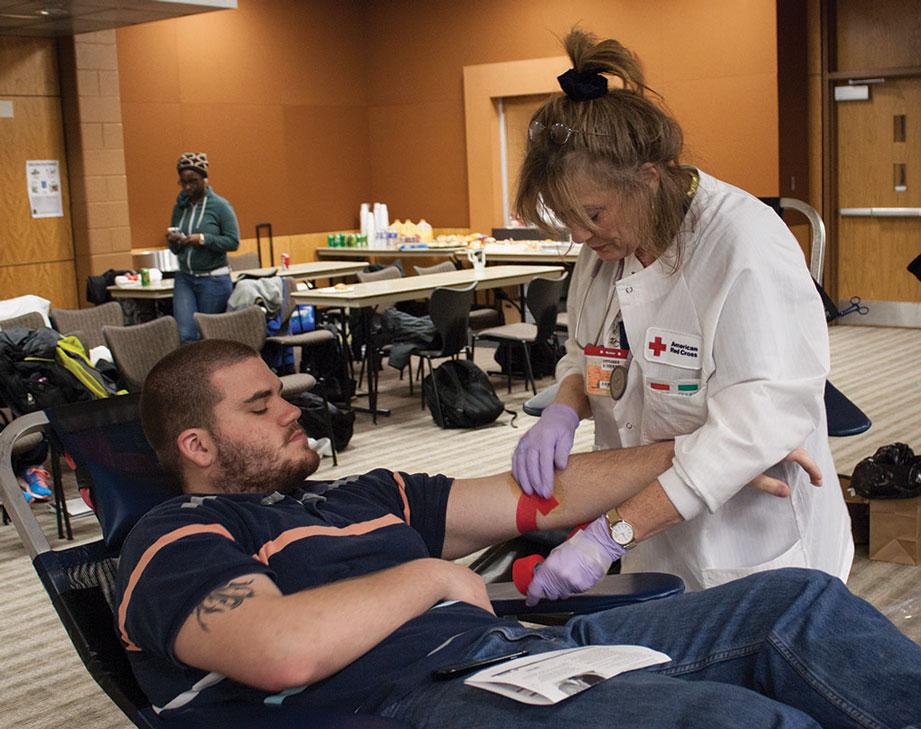 The donation goal was set at 100 pints, but due to issues with the sign-up website giveblood.appstate.edu not functioning, the drive fell well short of its goal, said Chimere Williams, vice president of the BSA and organizer of the drive.
Of the 30 individuals that were able to sign up, only about 17 turned out to donate a total of 17 pints.
This total was well below expectations for the typically successful annual drive. At last year's drive, BSA collected 98 pints for donation.
"The woman who was in charge of the site online, which allows people to sign up their selves was [unavailable]," Williams said. "We could not get a hold of her, so therefore our volunteer and donor rates were unsuccessful."
Williams said the drive usually gains most of its sign-ups from the website rather than from contact tables in the union.
"BSA's blood drive usually has a great turnout, and we always have the most people donate and volunteer through ours," Williams said. "So, today was definitely disappointing to say the least, but the situation was out of our control."
Williams said that the likelihood of BSA hosting another drive this semester is low due to the amount of planning involved.
Story: Kevin Patel, Intern News Reporter
Photo: Rachel Krauza, Senior Photographer