Where they're going: seniors' post-grad plans
With graduation approaching, seniors are finalizing plans for travel destinations, jobs and internships.
Taking their post-graduation agenda to a different country, Harriet Enzor, an early-graduated senior, plans to plant roots in Japan. 
"I'm going to be over there for, like, 16 months, so I have to really prepare myself to be away from family and friends, and because of COVID, I probably can't leave the country," Enzor said. 
Following a path far from their degree in electronic media and broadcasting, Enzor plans to move overseas to teach English to Japanese students through a program called Access.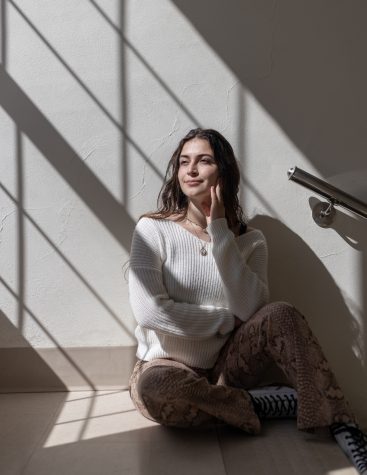 "I wouldn't say I have immature enthusiasm. I know it's going to be difficult for me, the first, probably, six months," Enzor said. "So, I am excited. I think I have a normal amount of nervousness and apprehension."
Madison Belk, a senior psychology major, is also in the process of lining up an internship after graduation. 
Belk will shadow Dr. Stephanie Cave at Cypress Family Medicine in Baton Rouge, Louisiana.
"I'm planning on taking some more classes after graduation this spring, and I'm lining up an internship with one of the nation's foremost doctors working with neurotoxicity and autism," Belk said.
Belk spent her time at the university studying psychology, which benefited her as vice president of the Psychology Club. However, more recently in her academic career, she discovered a different passion: neurobiology.
She plans to research neurotoxicology, and how heavy metal and chemical toxicity can lead to cognitive disorders, especially autism and dementia.
Belk said she looks to do post-bachelor's research and will study abroad in Europe before entering a doctoral program in neurobiology. 
Brooke Parrish, a senior journalism major, will join the Disney College Program this summer.
After graduating in May, Parrish will move to Orlando, Florida, for the program.
"I've always dreamed about working for Disney. I love the film and entertainment industry and someday hope to work for Disney or Pixar Animation Studios," Parrish said. "I feel like this program is a step in the right direction."
Parrish said she is confident the skills she developed through her journalism degree will help her in the Disney College Program and her anticipated future writing career.
"I think journalism is a good background skill to have as far as making my writing and communication skills stronger," Parrish said. "I really want to be a writer for Disney and Marvel shows."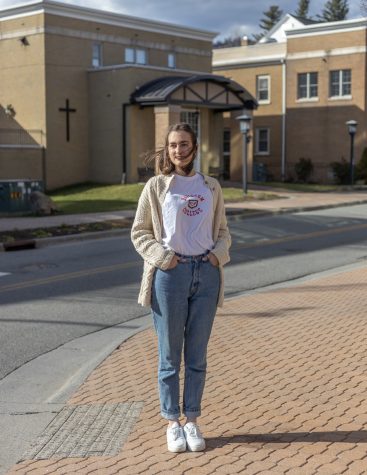 Mary Neill Lucas, a senior child development major, will return to her hometown church in Hendersonville. She plans to serve as a Reformed University Fellowship intern at Davidson College.
RUF is a campus ministry reaching college students from all backgrounds with "the hope of Jesus Christ," according to its website.  
"RUF has been a huge part of my life, and I am excited to make connections with college students, spread the gospel, see others grow and serve him well and to learn more about myself," Lucas said. 
Lucas said she supports their mission, especially since she will be following in her dad's footsteps, who also served as an RUF intern after graduation.
As an intern, Lucas will meet with students one-on-one, plan events, lead Bible studies and minister to students at Davidson College.
"After the RUF internship, I plan to go to seminary for counseling. Then I would love to do missions work out of the country," Lucas said.
Despite the different routes seniors take after college, they all expressed gratitude toward their time at the university.