Women's basketball adds to Wofford's woes
App State women's basketball took a late lead and defeated Wofford 61-54.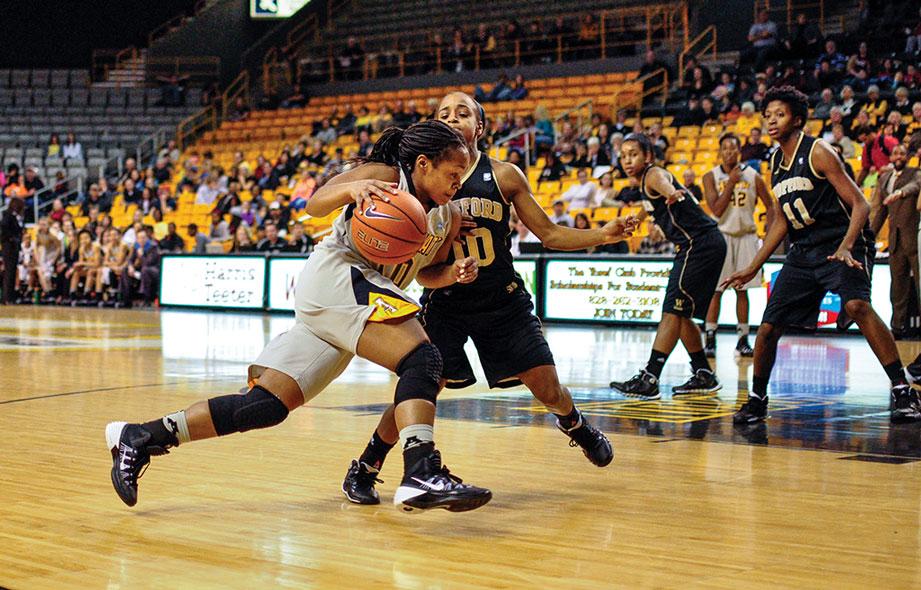 In what proved to be a defensive struggle throughout the game's 13 lead changes, neither team was able to pull further away than a four-point Wofford lead in the first half.
The largest lead of the game came in the final nine seconds of the game, when App State held a nine-point advantage.
The Mountaineers offense started to find its stride in the second half and started hitting baskets down the stretch when it mattered most.
With only three minutes remaining, junior forward Maryah Sydnor made two free throws, putting App State up 51-48.
As Wofford attempted to stretch out the game in the final minute, Sydnor was fouled and again hit two free throws to extend App State's lead to 55-52.
But the real problem for the Terriers was a jumper by junior guard Katie Mallow with 33 seconds left that gave App State a 57-52 lead.
"We had passed the ball around for a while and the shot clock was going down, so I drove the baseline like I had been told all game and it was over," Mallow said. "It was a shot that I needed to make and it went down."
This win for the Mountaineers perpetuated Wofford's road woes. With the loss in Boone, the Terriers dropped to 0-12 away from their home court.
One of the keys to the game for App State was holding Wofford to an 0-8 night from the 3-point line.
"If we had given up 3-pointers, we would have lost the game," head coach Darcie Vincent said.
Vincent said this game was one of the Mountaineers better defensive performances this season.
Sophomore guard Jordan Frazier kept the Terrier's competitive in the game and accounted for 25 of Wofford's points, but she could not outshine the duo of sophomore forward KeKe Cooper and Sydnor, who combined for 34 points and knocked down clutch baskets.
Story: Katherine Glassman, Intern sports reporter
Photo: Justin Perry, Web manager