Women's basketball downs UNCG in PLay 4Kay game
 App State women's basketball team defeated UNC Greensboro 76-67 Saturday in the Play 4Kay game, which raised money for the Kay Yow Fund for breast cancer.
The total amount raised had not been announced as of press time.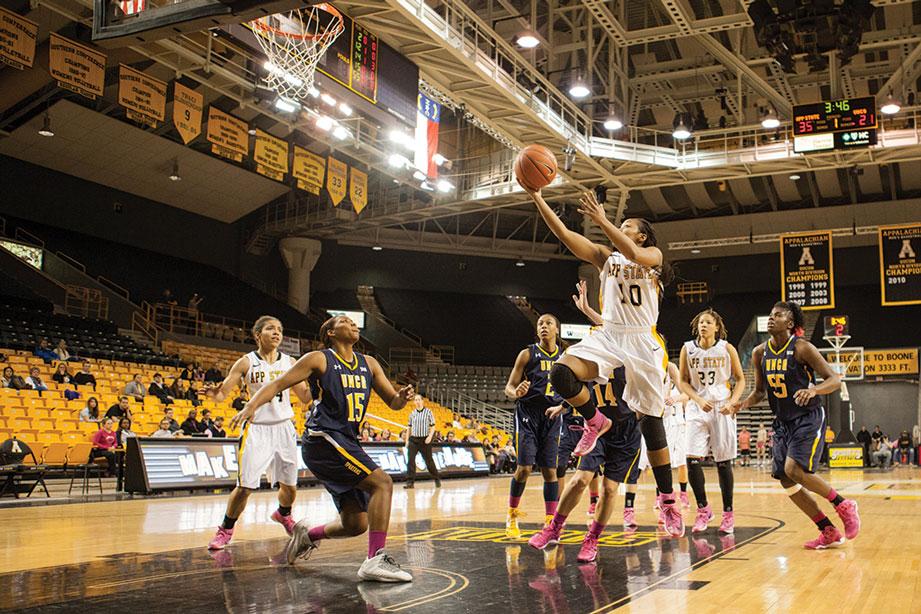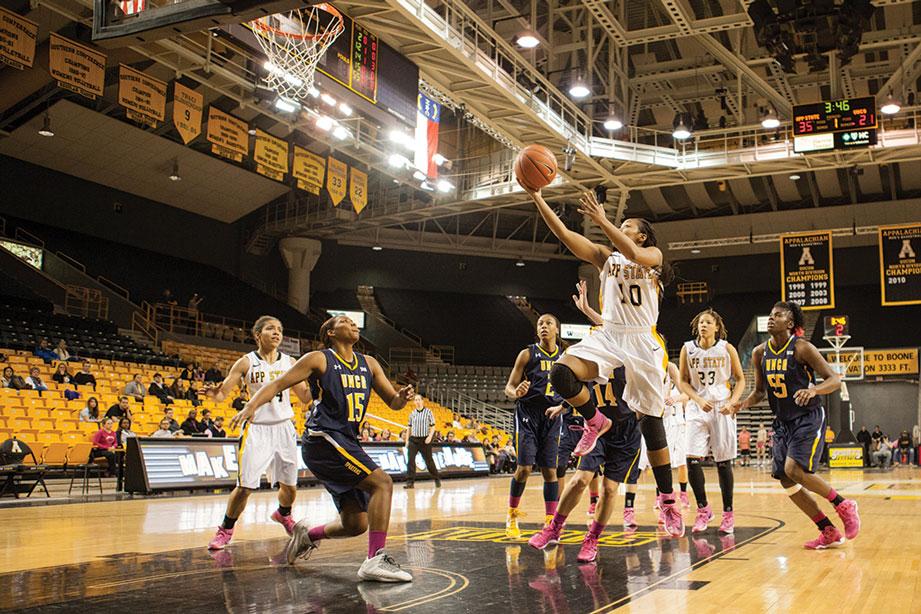 The Mountaineers led by 16 points in the first half, but were outshot by the Spartans 50 percent to 46 percent as UNCG cut into the lead. But senior forward Janae' Stevenson, who had 21 points in the game, helped the Spartans rally as she scored 11 in the second half.
Head coach Darcie Vincent said the team put it in "cruise control" once they built a big lead.
The Mountaineers came through when it mattered in the second half. With less than 5 minutes left in the game, the team went on a 9-2 run ignited by guard Farrahn Wood, who hit her second 3-pointer of the game.
Wood hit a third 3-pointer that put the Spartans away during the run and finished with nine points and two assists.
"I just saw the shot clock running down, and I felt like it was the best shot for me and the team at the moment," Wood said.
One of the keys for the Mountaineers was outscoring the Spartans in the paint 42-38.
"The game plan was to take the inside game away and force them to hit from the outside," Vincent said.
Another key was the way the Mountaineers spread the ball around. The team notched 19 assists on 32 field goals, Vincent said.
Junior forward Maryah Sydnor finished with five assists and 22 points. Sydnor's five assists matched her career high, which came against Lees-McRae in November.
"I trust in my teammates and know that they can make those open shots," Sydnor said. "I kept my head up, and I found open players and they converted."
The team has three games remaining before the conference tournament. The team returns to action Saturday against Georgia Southern on the road. Tipoff is set for 6 p.m.
Story: Katherine Glassman, Intern Sports Reporter
Photo by Justin Perry, Web Manager