Going down the stretch
With six games remaining in the regular season, the Mountaineers (11-12, 6-8) are now closer to the end than the beginning.
Of those six games, the upcoming two are road contests before closing out the season in Boone for four straight.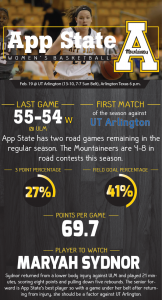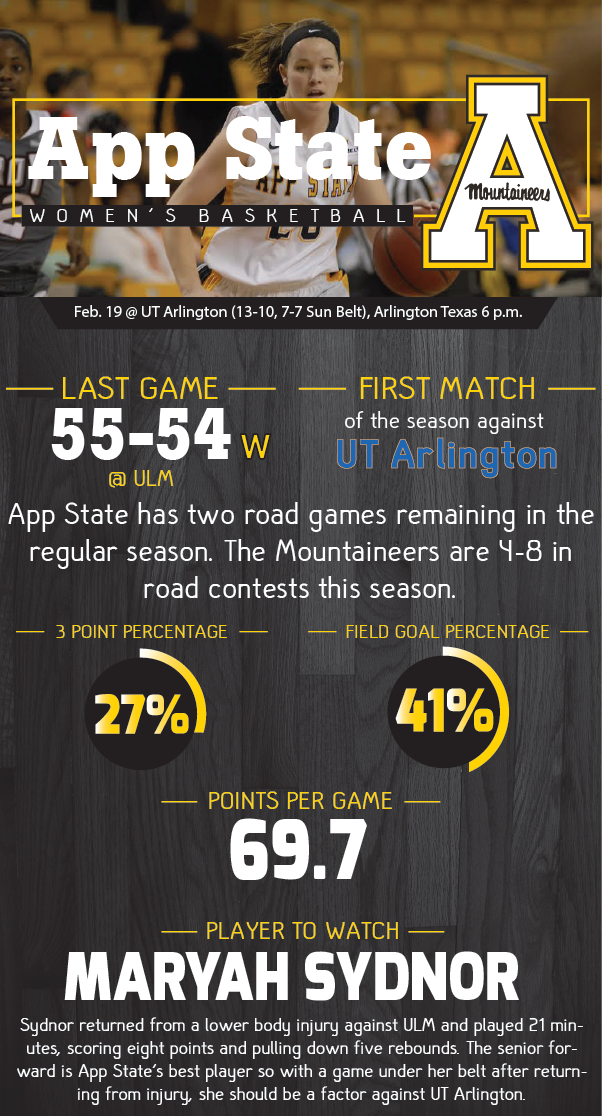 The road has been up and down for the Mountaineers who are 4-7 away from home this season, but senior guard Katie Mallow helped App State sink ULM 55-54 in their last road contest. The team now has a chance to finish just below .500 in away games with the remaining trips to UT Arlington and Georgia State.
Good vibes again
Prior to App State's last win over ULM, few things seemed to be going right for the team.
Having lost three straight including 21- and 14-point defeats against Troy and UALR, respectively, the Mountaineers were finding things tough in the midst of a three-game losing skid.
The last second win over ULM should have the good feelings returning for the team, especially since senior forward Maryah Syndor returned to action for the first time since suffering a lower body injury on Jan. 24.
STORY: Cory Spiers, Sports Editor