Turning the streak around 
The Mountaineers have lost two-straight games and five of their last six.
With a 6-10 Sun Belt record just like the men's team, the women have a chance to close the season at .500 in conference play if they can find a way to win out.
App State's final four games are all at home, where the team has had success. In home games, the Mountaineers are 7-4 this season.
At 11-14 overall, four wins would also push App State over the .500 mark overall.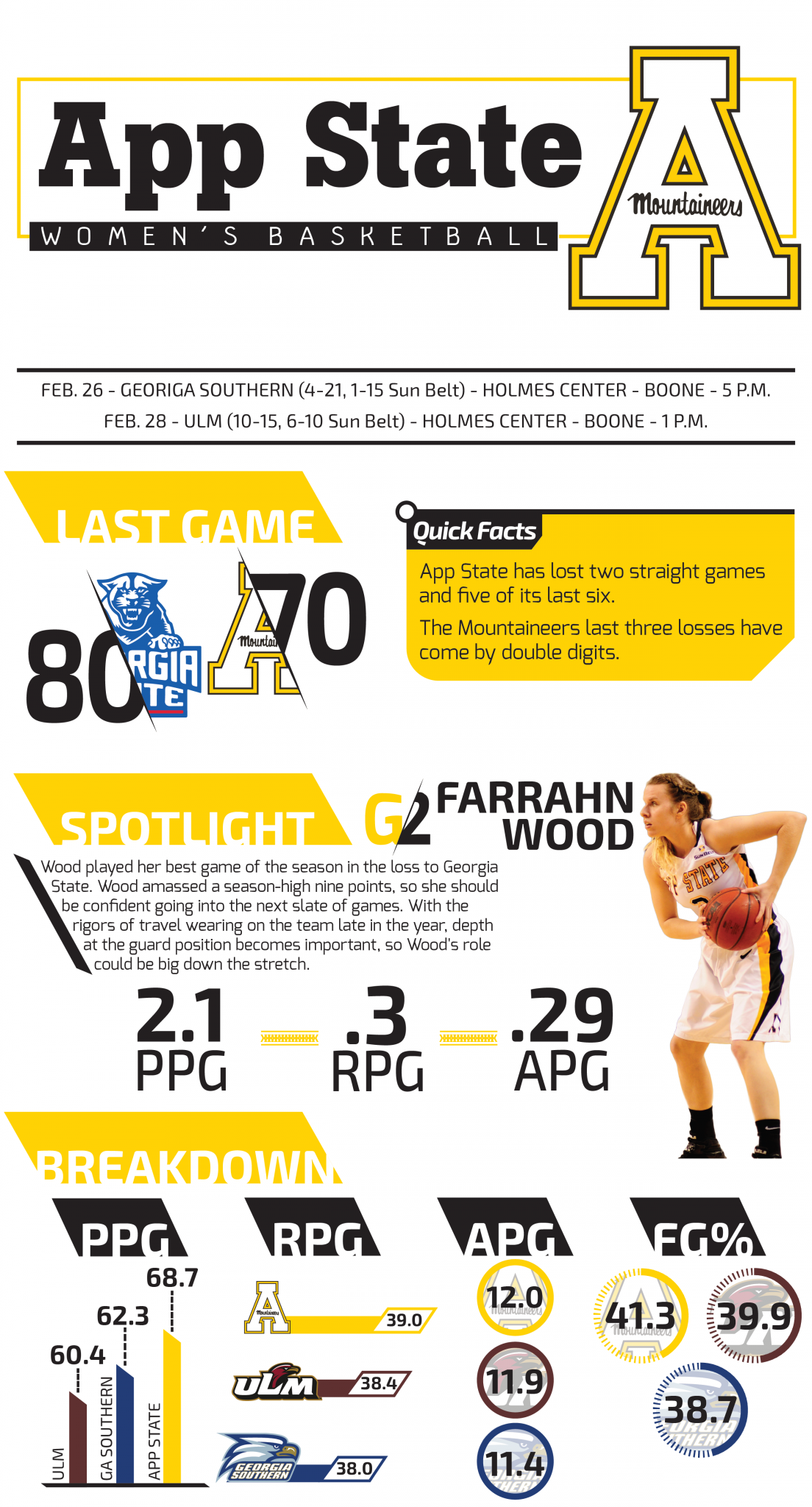 Assessing the pieces 
While the team has had some tough stretches of play, the last four games are very crucial to seeing what the women have going forward.
Whoever steps up to try to push the team over .500 at the end of the season could help reveal who will be called upon heavily next season.
The team will likely add new young faces, too, so new leaders could and should begin to emerge over the next two weeks for the Mountaineers.
Story: Cory Spiers, Sports Editor 
Infographic: Malik Rahili, Visual Managing Editor