Appalachian State's women's soccer team wrapped up their final exhibition match Monday with a 1-0 victory against Campbell University.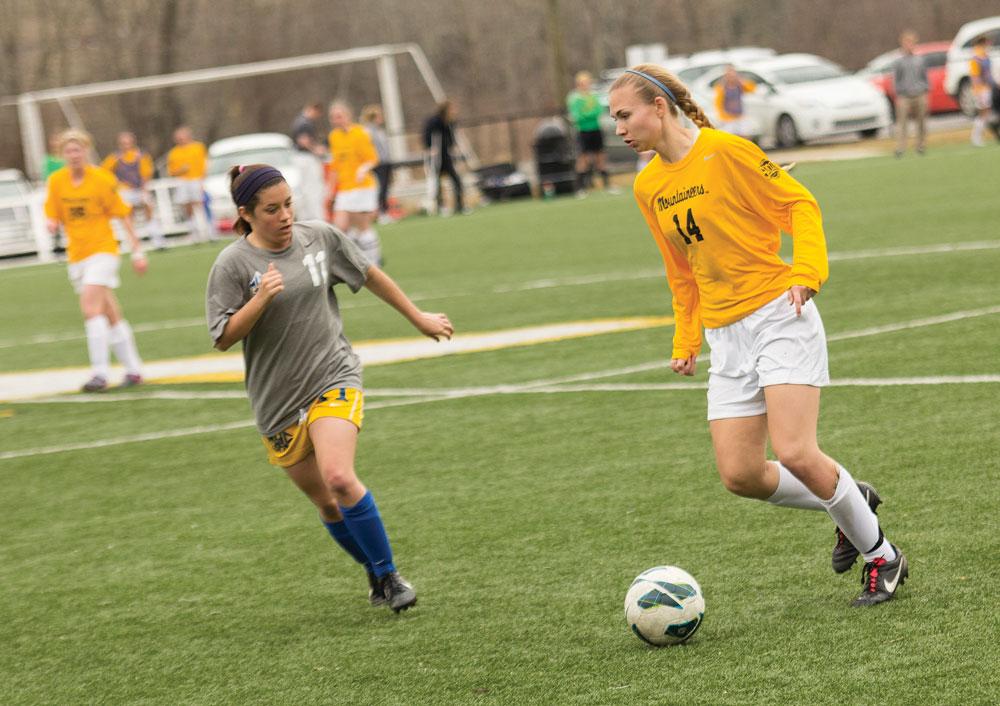 The Mountaineers had difficulty scoring in the first half, with the Camels making saves on all three attempted goals. Their slow streak ended at the start of the second half with sophomore Morgan Mosack scoring with an assist from Jenni Loveless bringing the score to 1-0.

"We said at halftime that in the first five minutes we need to score a goal, and I think it was within the first two minutes we got one in," head coach Sarah Strickland said.

Strickland also explained this game was important for giving as many players minutes as possible. She played every eligible player in both exhibition games to see what the team was capable of.

The team ended their exhibition games with a 1-1 record, with noticeable improvement during their game against Campbell. In the 90-minute period, the Mountaineers shut Campbell out on both of their attempted shots and allowed none into the goal box.

"I think from our last exhibition game to this one there was a lot of improvement and a lot more playing as a unit instead of playing as individuals, and I think if we continue to get better we'll have a good season," senior forward Sam Childress said.

Childress also mentioned the team needs to work on finishing, but still noticed a substantial improvement from their 2-0 loss against Western Carolina University.
The team will start the regular season with a home game against University of North Carolina at Wilmington on Aug. 21 at 7 p.m. at the Ted Mackorell Soccer Complex.
Story: Jess Lyons, Senior Sports Reporter
Photo: Paul Heckert, The Appalachian