Appalachian State women's soccer looks to improve its conference play with its advance into the Sun Belt Conference in the 2014 fall season.
The Mountaineers finished last season with an overall record of 8-7-4 and lost in the first round of the SoCon  tournament to Samford.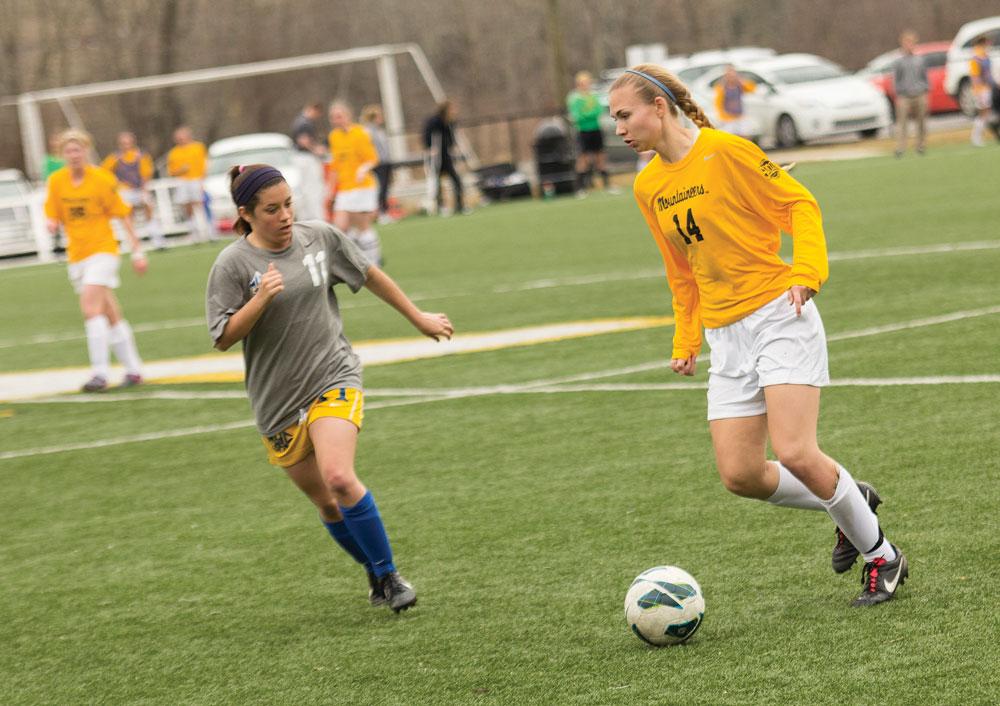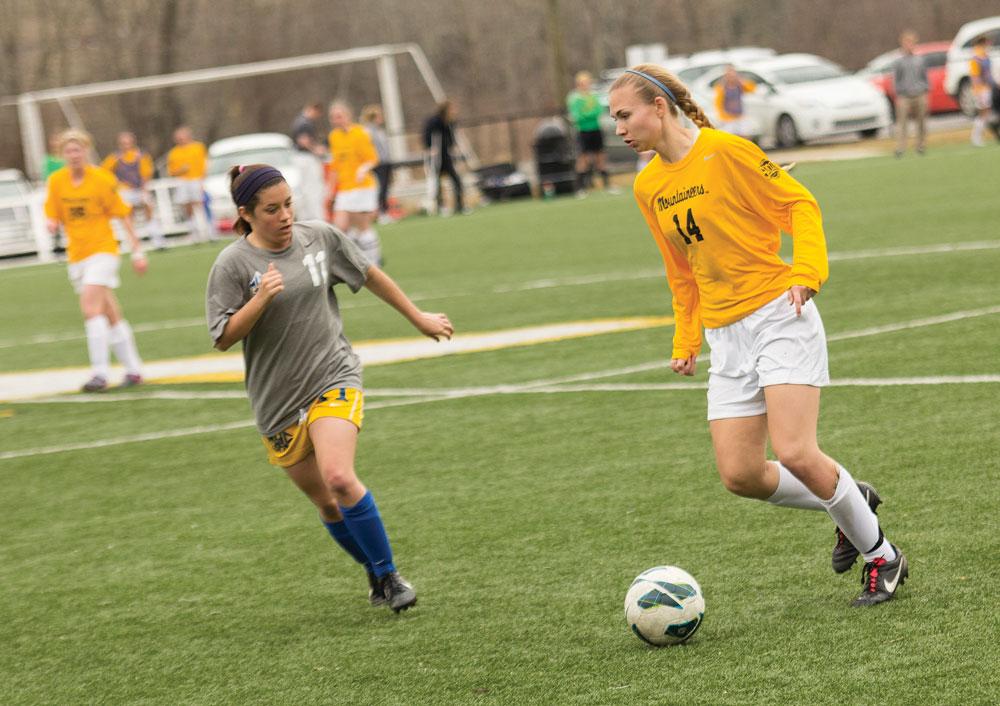 The team has lost six seniors to graduation and is currently using the spring season to adjust to the roster change. One of those seniors is midfielder Sam Neill, who scored seven goals for the Mountaineers this past season.
"Two of the seniors that we did lose played really key roles, so we're trying to figure out how we play without them," freshman defender Jacklyn Nieradka said.
As far as traveling goes, the team will be going in different directions from last year, but head coach Sarah Strickland is not concerned about her team adjusting to the new schedule. The Mountaineers will also be playing many teams they have never played in the new conference.
"We're not really traveling much more than we already have," Strickland said. "We flew [to some games] this year, so we got that experience out of the way. So it's definitely something we're all looking forward to."
The Mountaineers will also be adding 11 freshmen for its first Sun Belt recruiting class.
Samantha Syles, a freshman goalkeeper, was picked up for the spring season after she graduated high school early. But the Mountaineers will not have the other 10 new recruits fully until the fall preseason schedule begins.
"Preseason, we usually get here about two weeks before the semester starts to meet everyone and see how well we blend together," sophomore goalkeeper Megan Roberson said. "I don't think our training will change much. We did pretty well last year, and even though we have room to improve, it will be about the same even with so many new players."
Strickland and Roberson both said the spring season is a chance for the team to come together without their graduating seniors or its incoming freshmen.
The Mountaineers will play together for three more spring games before returning for preseason training in the fall where it will play with the new Sun Belt recruits.
App State will play their next spring game April 6 against UNC Charlotte in Winston-Salem. The game will begin at 12:30 p.m.
Story: Jess Lyons, Sports Reporter
Photo: Paul Heckert, Photo Editor