Jessica Thaggard, the sole senior on Appalachian State's women's tennis team, has lead her squad this season, representing the Mountaineers as the No. 5 singles for the team and occasionally No. 3 doubles.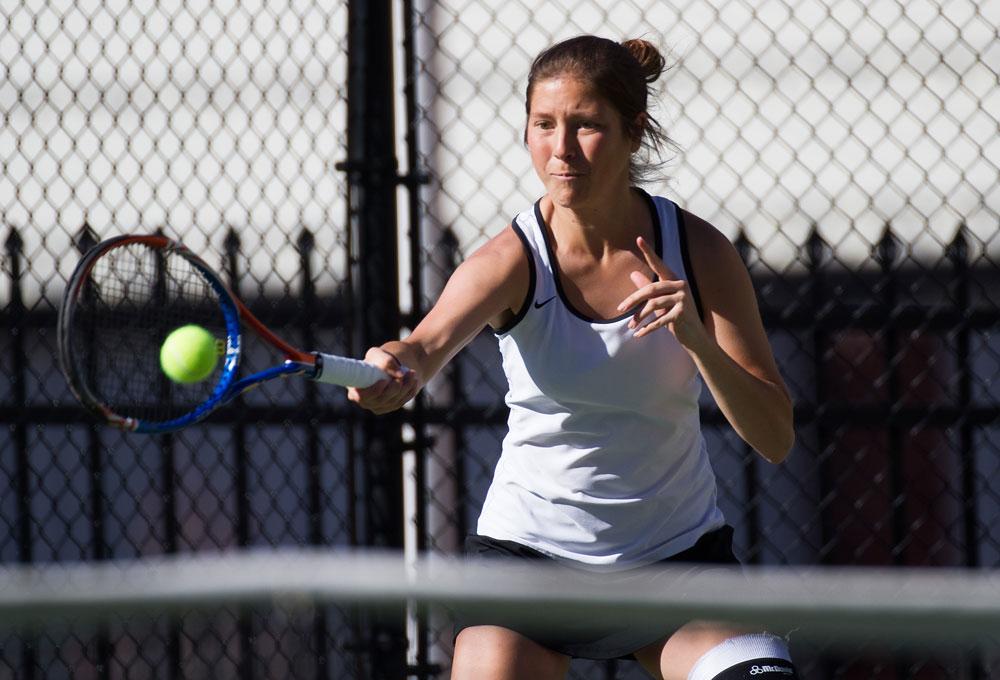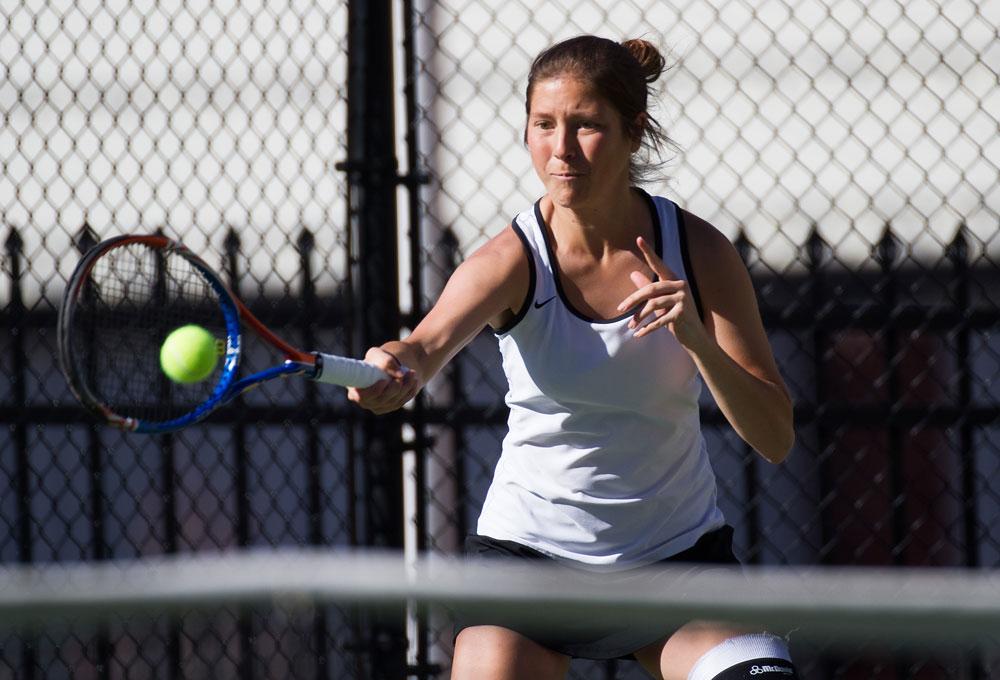 For App State, life without Thaggard begins next season, and that means the team will be very young.
The Mountaineers have had an up-and-down season, finishing with a 3-6 Southern Conference record, 8-15 overall.
"I know that our team is really tough, and after all the experience this year, I know that next year they're going to come out even stronger," Thaggard said. "The Sun Belt [Conference] is going to have a tough time coming for them, because they don't know just what Appalachian State can do."
Next season will be the first time in three years that App State will not gain four or more recruits.
"I don't think low recruitment is going to matter for us," sophomore Mackenzie LaSure said. "I think that we fight the best way we can, and we don't really know what the competition is like in the Sun Belt."
App State had a tough time mid-season, suffering a seven match losing streak.
Head coach Colin Crothers said his team was still finding its footing and their capabilities in doubles during that time. Since that losing streak, the Mountaineers have taken all of their remaining matches, only losing to Elon by a score of 3-4 on April 1.
"The great thing is that the team is learning a lot," Crothers said. "You can really see it in the doubles, because we didn't win a lot of doubles matches early on, and now we've won four in a row. This team is peaking at the right time, and I think that's what we need to see before moving on."
Thaggard and LaSure said they are confident in the young team going into next season, because of everything they have been able to learn this year.
"It's really weird, because you have to teach everyone new dynamics and get them used to college tennis, but it's also amazing, because it showed how much potential they'll have in the future because they're all solid players," Thaggard said. "You just know that this year might be a little tougher but each year will get a lot better for them."
The Mountaineers open up the Southern Conference tournament in Chattanooga, Tenn., with a match against Western Carolina on Wednesday. The start time for the match is set for 2 p.m.
Story: Jess Lyons, Sports Reporter
Photo: Courtesy of App State Athletics, Tyler Buckwell