From the looming sculptures scattered across campus to the ever-changing walls of the expression tunnels, Appalachian State is no stranger to art.
Neither is Shauna Caldwell, a senior art education major who brought World Art Drop Day to App State this spring semester.
World Art Drop Day is usually held on the first Tuesday of September, and was created by illustrator Jake Parker, who is based in Utah. To participate, artists, or anyone feeling creative, can make a piece of art in preparation for the drop date. The artist hides the work and posts pictures with hints of the location on the World Art Drop Day Facebook page.
Then the artist sticks around for someone who saw the post online to find the work, or they take off in hopes that someone finds themselves a new piece of art. Parker felt that more art needed to be circulated amongst more people.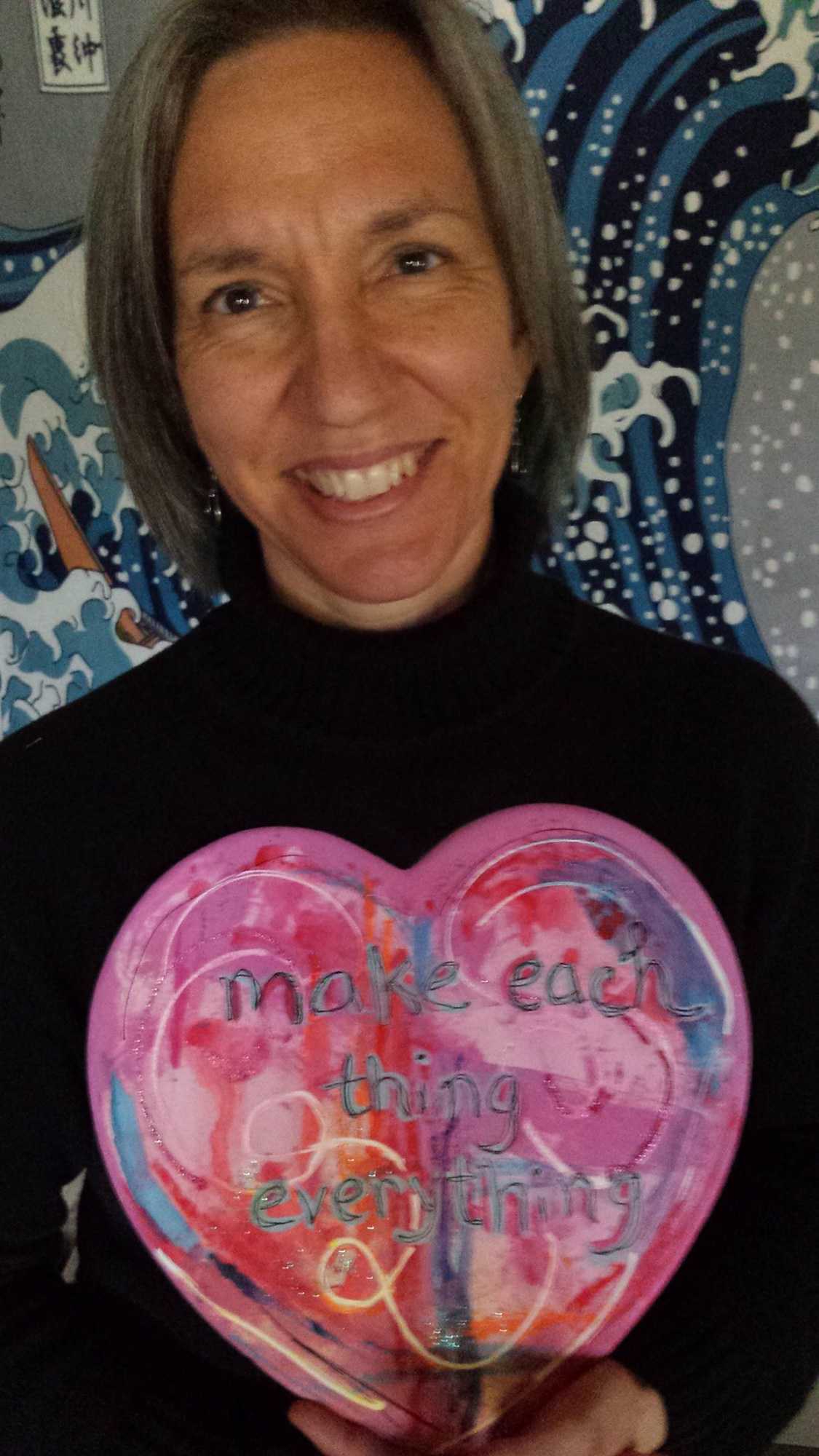 There is an optional sheet available to print on the World Art Drop Day website, mrjakeparker.com, with instructions on how to participate. The artists can attach the sheet to their work with their name and social media platforms so that people who take a picture of their found art pieces can credit them appropriately.
Parker writes on his website, that the world needs Art Drop Day right now. "We need to feel a little more connection to each other and there's nothing like the bond two random strangers can make through the act of creating and giving," Parker wrote.   
While Caldwell was working as an instructional assistant at Appalachian State with Katrina Plato's Cultivating Creativity class, she experienced Art Drop Day for the first time. Caldwell said she wanted to give the second semester students the same opportunity that she had to participate in World Art Drop Day, and soon after, Appalachian State Art Drop Day was born.
Caldwell proposed her idea in a faculty meeting, created a Facebook page for the new event and encouraged others to get busy making art. Similar to Parker's mission statement for World Art Drop Day, Caldwell saw the collective benefit that sharing art has for the community.
"Having an App State Art Drop Day helps to connect people, especially those who aren't artists," Caldwell said. "Anyone can drop anything they consider art, you can drop a painting, sculpture, collage or even poetry."
On Monday, sculptures, sketches, mono-prints and ceiling-high posters were some of the pieces of art that were dropped around campus.
Valencia Jock, junior studio art major, dropped a few sketches and a ceramic octopus. Jock found out about the event from Caldwell and was excited to participate.
"I wanted to participate because I feel there are very few opportunities for amateur artists to come together in the community," Jock said. "I liked that this was an event everyone could participate in regardless of experience."
Jock said she picked out pieces to drop that she knew no one had seen before, and she got a rush from dropping off her art and knowing someone would desire and seek it out. She said that the event was therapeutic and a confidence boost for artists.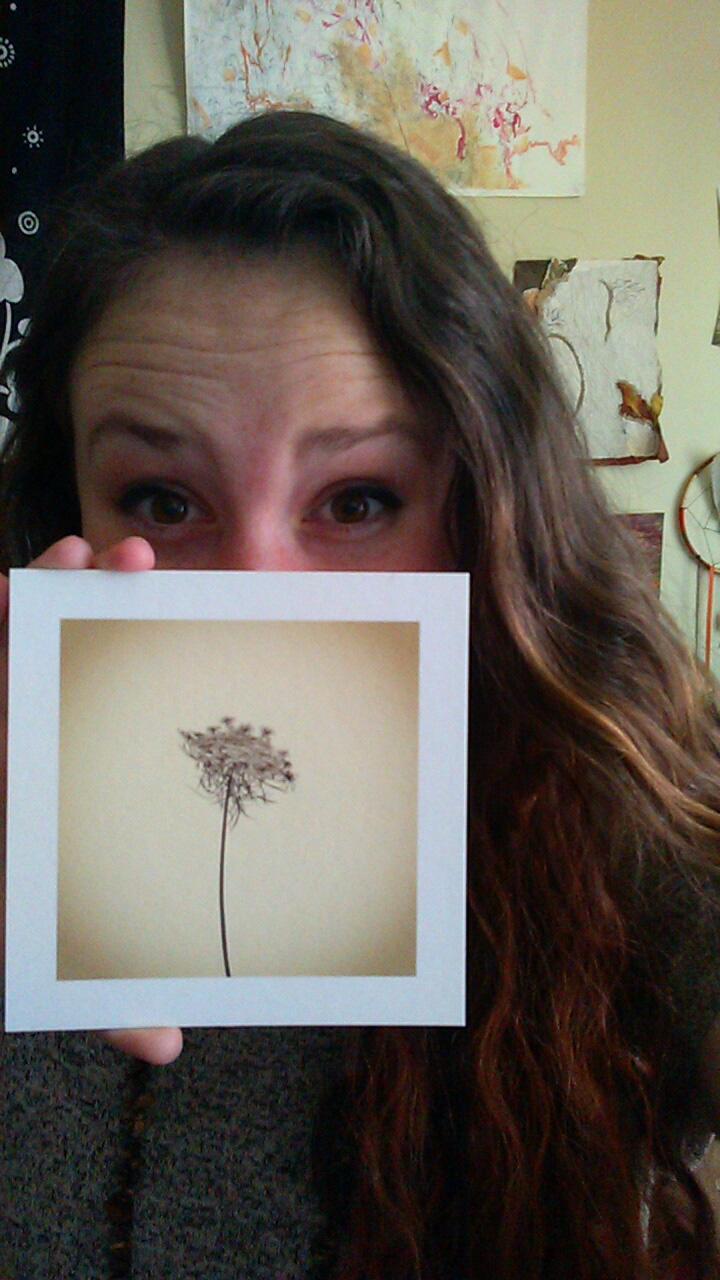 Abby Lowder, a graduate student majoring in social work, participated as an art hunter.
"This was my first time participating in any art event, overall it was an inspiring experience," Lowder said.
Caldwell said that it has been so amazing to see the community come together. About 250 people participated either in promoting the event, dropping art or finding it, according to the Appalachian State Art Drop Day Facebook page.
"Not only did the town of Boone participate collectively, but people actually started to find art in groups," Caldwell said. "I thought it was great that friends were gathering and using this event as an opportunity to build their relationships."
Caldwell said that she even ditched class to pick up a certain piece.
"I had my eye out for Joshua White's print, and as soon as he posted where he hid it, I darted out of my class, skipped down the stairs and actually tripped on the last one," Caldwell said. "But I got the print nonetheless!"
Dropping art was optional, but many participants dropped and copped art. Copies of Caldwell's print edition of a collagraph were dropped in four different places around campus, "all of which got scooped up within the hour," Caldwell said.
While many enjoyed the event, others said they were confused. Corinna Smith, junior marketing major said, "I didn't know you could keep the art once you found it."
As for next year, Caldwell hopes to make Appalachian State Art Drop Day in the spring a tradition and she is not alone in her thinking.
"I was surprised when people came to me and said, 'This is awesome! You should do this more often,'" Caldwell said.
Lowder agreed and said, "I hope that this event continues through the years to come at App State, I believe strongly in the power of sharing art and its ability to brighten someone's day."
Caldwell said she encourages artist and art lovers at Appalachian State to keep creating art, save some pieces for World Art Drop Day in September and share the experience of Art Drop Day.
Story by: Ariel Green, A&E Reporter