Write-Ins help students combat writer's block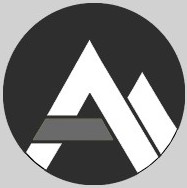 Appalachian State University graduate and former creative writing major Katie Kehoe always wanted a place to write outside of class while at school.
Having a job and massive amounts of schoolwork made that impossible. But using her knowledge and love for writing, she has since created that space for students and the surrounding community at 3rd Place, located on Appalachian Street.
"One of the biggest things about actually making it in the art world is taking the time to finish your art," Kehoe said. "So I wanted to create a community that got the heart of creating art."
Now on Saturday afternoons, Kehoe conducts writing exercises and workshops and gives attendees time to quietly work, occasionally providing motivation to avoid writer's block.
Kehoe created the event with 3rd Place at the beginning of September while interning there and working at the University Writing Center, all while applying to graduate school.
She hopes that older writers in the community who have been writing for more than 20 years can teach young writers, while younger writers can keep those people in the community inspired.
"Our mission statement is to create a community of writers that help each other hone their craft through keeping each other accountable, helping each other through projects – basically being an intersection for all of this," Kehoe said.
Junior creative writing major Cooper Howe is one of the longest attending members of the Write-Ins at 3rd Place, using the time to work on personal writing projects.
"Just being there has helped me," Howe said. "Talking about writing and relating to other writers going through the process really helps. Practice makes you perfect. Even the grueling process of writing and editing and getting through the muck that you're trying to get past, I love doing it, because I know it will get better," he said.
Different students come by to work every weekend, including senior English major and poetry editor for The Peel, Robert Layman, who encourages people to go weekly and get things on the page.
"Because some of the best poetry isn't known about, a lot of poets don't know that they have this hidden talent inside of them, and they don't know that some of the thoughts they walk around with would look really good on the page," Layman said.
Coffee is offered for free, so Kehoe recommends bringing a mug to 3rd Place and an open mind to suggestions and ideas.
"It's a great community, we have a lot of people who come every week and there is a lot that you can learn about your own writing and yourself," she said. "This is a place to just get away and come and focus on my art, but you want to do it with a really supportive and caring community that is doing the same thing with you. So it's a really wonderful experience to see all of these writers and to know they're setting aside this time and it's okay to set aside this time."
Story: CASEY SUGLIA, Intern A&E Reporter