Zimbabwe field hockey player is far from home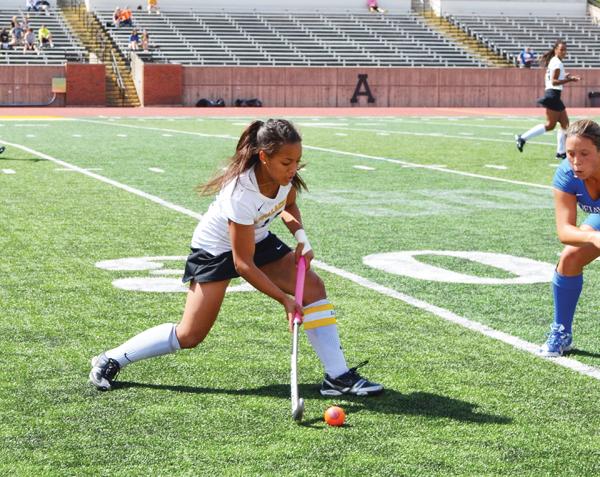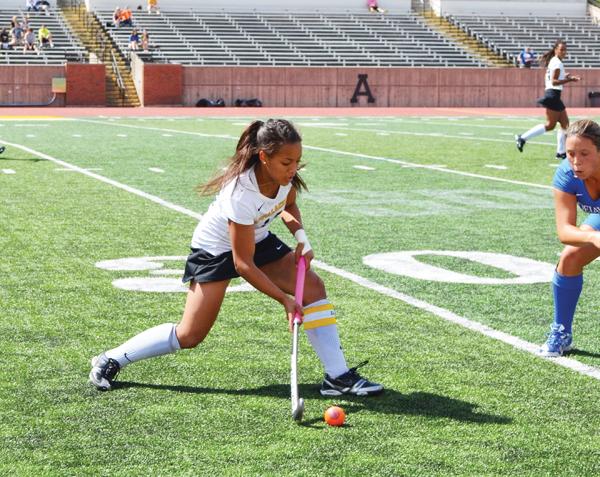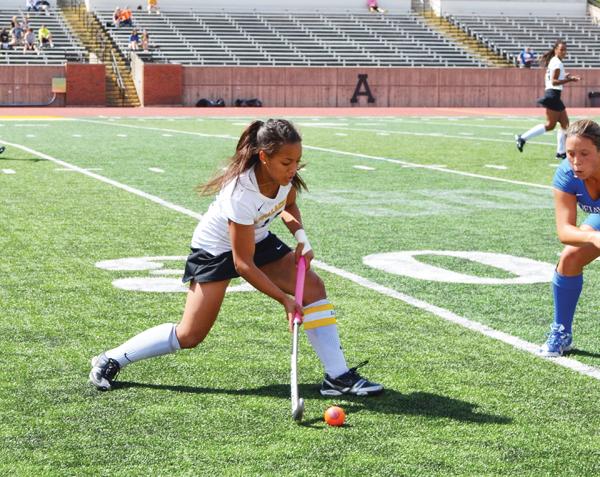 For senior field hockey captain Lesley Thomas home is nearly 8,200 miles away.
Thomas is from Zimbabwe – she moved to America at the age of 19 to pursue a collegiate career in field hockey.
Back home in Zimbabwe she played for her high school team and on the Zimbabwe national team.
"In high school our team made it to provisional trials," Thomas said. "I was selected to represent my province and from there selected to represent the national team."
Playing for the national team, Lesley learned many different lessons.
"I learned a lot about how sports can take you very far in life, but education is key to balance that out," said Thomas.
When Lesley came to America, she learned that there was a different playing style of field hockey. American field hockey is played at a much faster pace.
"Field hockey is a main sport for women and men back home, lots of people play it but the quality of coaching here is of a higher standard," Thomas said.
After seeing a teammate on her national team receive a scholarship in the United States, Lesley decided to apply to different schools.
"My mum suggested that I give it a go and apply," Thomas said. "App State accepted me and that was the start of my journey."
Thomas said being captain was a "great achievement."
"When you are part of a college sport, trying to juggle school, you realize how important your team is. Being a part of a team is like being part of bigger family," Thomas said.
"It has been awesome to see the transformation in Lesley's play from her first season here to her senior year," Assistant Coach Caitlin Counts said. "Everything about her play, from conditioning, defense, stick stills and leadership has evolved for the better."
Freshman Charlotte Kirwan enjoys the atmosphere that Thomas brings to the team.
"I love how she's funny and easy to get along with," Kirwan said. "She pushes everyone to do their best. She's just a wonderful person to have around."
The game has taken her on a journey from high school, the Zimbabwe national team, and finally as a collegiate athlete.
After graduation, Thomas plans to take her interior design degree and invest in Zimbabwe. Though she does not have plans to continue with field hockey, she said the sport will always have a special place in her heart.
"God has blessed me with so many great talents and sport is just something that will always be a part of me," she said.
Story: KAITLYN THRUSTON, Senior Sports Reporter
Photo: ANEISY CARDO, Intern Photographer