A fresh start
On a App State baseball team full of young players, freshman pitcher Breydan Gorham has taken the opportunity that was given to him and has made the best of a less than ideal situation.
Coming to App State out of Western Alamance High School in Burlington, North Carolina, Gorham expected to be starting on weekends for the Mountaineers. Gorham instead found himself as the mid-week starter.
"The plan was always to be the weekend starter," Gorham said. "I know once they told me that I would be the mid-week starter I was just going to work my hardest to get into the weekend rotation."
Gorham got his first collegiate start on the mound this season against SEC baseball powerhouse South Carolina, a game that would intimidate even veteran players given the tradition and success that the Gamecocks have had. Gorham took advantage of the opportunity, pitching four innings while only giving up two hits and two runs during the game.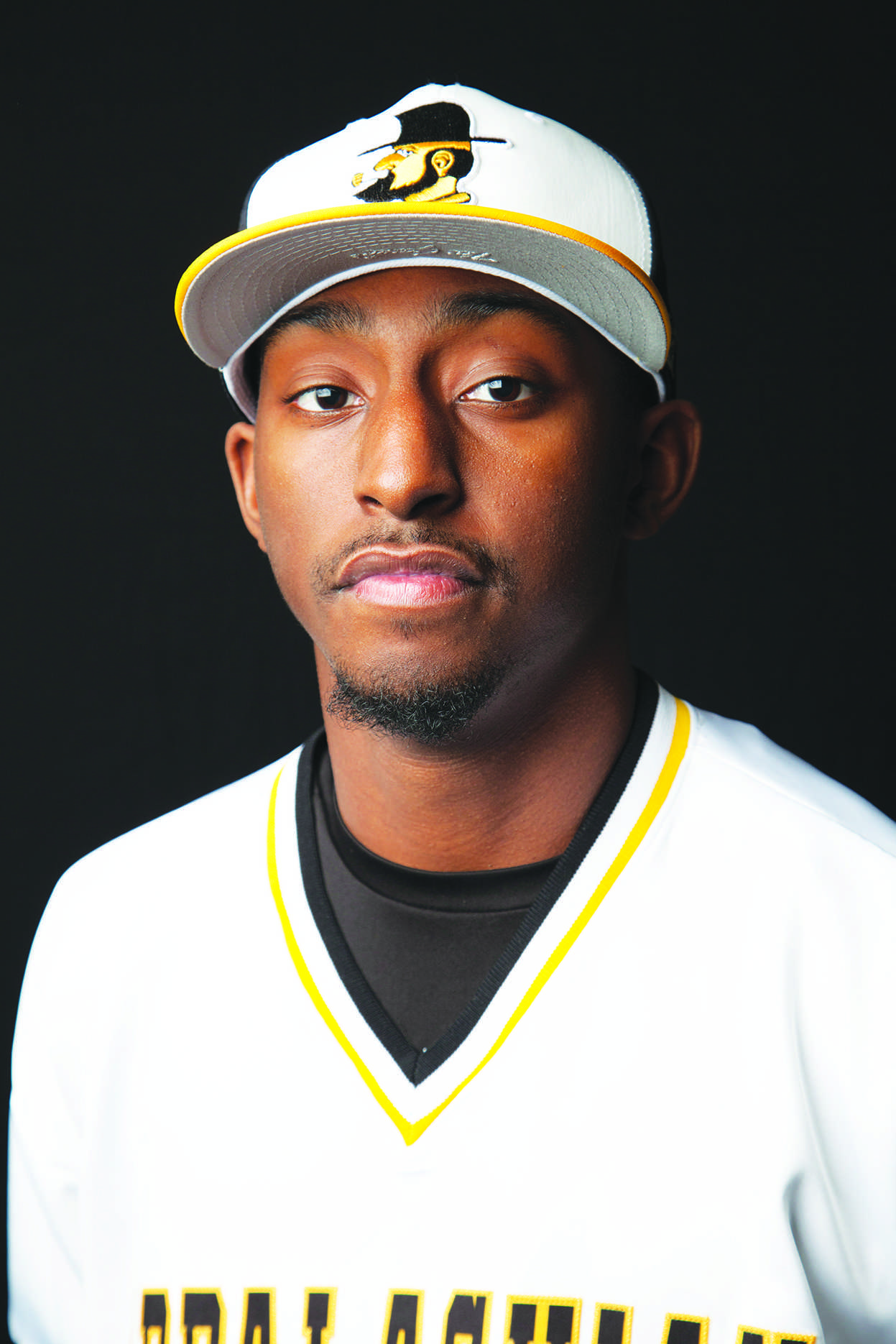 Gorham has also started in three other mid-week tilts this season against NC Central, University of North Carolina at Asheville and NC A&T. His best performance this season came against UNC Asheville as he pitched seven innings, giving up only three hits and no runs en-route to a dominating 8-0 win for the Mountaineers and the first career win for Gorham.
"We knew that Gorham would probably be a starter but we didn't know where he would end up in the four starting positions we have each week," head coach Billy Jones said. "He has really done a great job for us this season."
Gorham, currently at 1-2 this season in terms of wins and losses, leads the team in innings pitched this season at 23.1 innings. Having a freshman pitching the most innings is a rarity on a college baseball team, even a team as freshmen-laden as App State. His earned run average sits at 3.09, also the best on the team for the number of innings he has pitched; another anomaly for a freshman.
Coming into App State's second matchup this season with UNC Asheville, Gorham was held out of the lineup against the team he picked up his first career win against. Despite being held out March 22, his early success this season during those four mid-week matchups has not gone unnoticed by coach Jones.
"We gave Gorham the two extra days this week and he will actually get the start this Thursday for us," Jones said. "Gorham has done a great job. I have been doing this a long time and Tuesdays are always tough just because it depends on how your bullpen was in the weekend before. He has gone out there and has given us between 5-7 innings every time and has thrown strikes and shut people down."
Gorham may have had to wait a month to see the mound on the weekend, but considering the curveball life has given him, he has chosen to take those mid-week opportunities and take full advantage of everything that has been given to him.
"Breydan is just so mature as a freshman pitcher. He is going through those growing pains of how much work college baseball is," pitching coach Justin Aspegren said. "He does play in the infield, he does hit, and he pitches for us. He never gets outside of himself and never gets out of character. It's a really mature approach as a freshman.I have been impressed with him since day one. He has certainly earned the starting spot that he has been given. It's his for the taking at this point in the season."
At Western Alamance High School, Gorham lettered all four years, making a name for himself as a versatile all-around hitter and pitcher. He finished his high school career with an impressive batting average of 0.400 as a senior. His junior year he went 9-2 from the mound with an earned run average of 1.19 with 55 strikeouts and eight walks in 53 innings of baseball.
He was named all-conference three times while in high school and represented region five in the North Carolina State Games. Gorham was also named MVP during the well-known Battle of the Border tournament. Even with the plethora of success in high school, Gorham knew that playing in college would be difficult.
"Pitching in college is definitely a big difference from pitching in high school," Gorham said. "In high school you can get away with a few mistakes but in college those mistakes are exposed as everyone is a great hitter."
Through all of the ups and downs in high school and in his first year at App State, Gorham's biggest motivator has been his dad.
"My dad has helped me out them most and is proud of me," Gorham said.
Gorham's father Roy Gorham played collegiate ball at Elon and enjoyed success while holding the nation's second best ERA in 1994 at 1.71.
App State fans and students alike need to take note of Gorham early on as he could be a catalyst in turning around this year's baseball season while building for the future. Gorham will be starting on the mound against UL-Monroe on March 24, at 7 p.m.
"I'm pumped about starting this week," Gorham said. "I have the first game so I am just trying to start the weekend off right and help give our guys a good weekend. I'm just ready to compete."