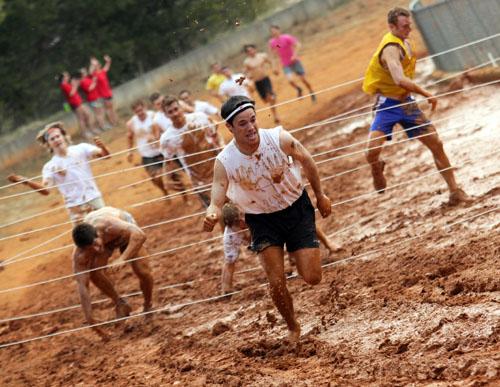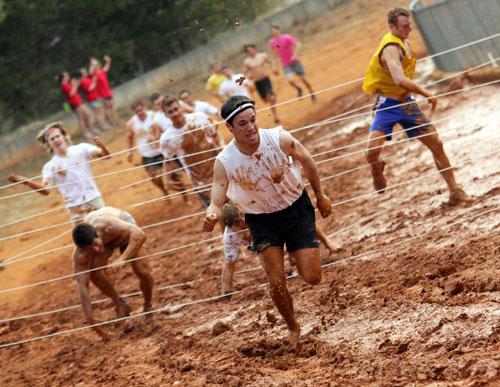 Appalachian State University's Alpha Delta Pi sorority held the second annual Mud Run on Sunday at noon at the High Country Fairgrounds.
Approximately 375 people, mostly students, completed the course, which consisted of three laps around a muddy red clay track through 10 obstacles.
The obstacles included two crawls under wire shoots, a slippery tarp, a string barrier, four hurdles, a tire gauntlet and a balance beam.
That's not to mention the mud, which was created as large trucks dumped tanks of water onto the track along with help from the Meat Camp municipality volunteer fire department.
Close to 130 sorority sisters dressed in red shirts helped to create the course as well as register participants.
To run the muddy circuit at the ADPi philanthropy event, participants paid either $12 in advance or $20 the day of the event to compete, with all proceeds going to the Ronald McDonald House Charity.
Freshman biology major Andrew Bradley was a last-minute participant in this year's mud run philanthropy.
"When my buddy woke me up and said we were going running, I had no idea what I was getting into," Bradley said.
The event raised $4,872 for the Ronald McDonald House.
"I know it's for a good cause, but it was so much harder than I was expecting," sophomore marketing major Kara Beck said.
Story: NOLEN NYCHAY, Intern News Reporter
Photo: PAUL HECKERT, Photo Editor