Alumnus leaves legacy in programs started at Appalachian State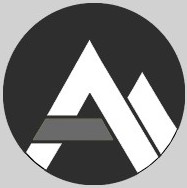 Former Appalachian State University Director of Alumni Affairs Fred Turner Robinette Jr. died Saturday of pancreatic cancer at the age of 69.
Robinette returned to the university years after he graduated with a Bachelor of Science in elementary education in 1966 and a master's degree in education administration in 1967.
During his time working for Appalachian, he founded Appalachian Student Ambassadors, the Annual Fund, which has now become the Appalachian Fund, the Alumni Travel Program, which is still offered to the alumni association today, and started the Alumni Chapter program.
Robinette retired from Appalachian in 1996 as the associate vice chancellor for university advancement.
"We were devastated to hear the news of Fred's passing," said Patrick Setzer, executive director of alumni affairs. "He is what we consider to be a true Mountaineer."
Setzer said that in his 30 years of working for Appalachian, Robinette made a huge impact on alumni affairs, as well as helped start organizations that have grown to have a strong presence on campus today.
"He helped us grow as an institution," Setzer said. "I think his impact will live beyond our time."
Setzer said the Alumni Council is currently working on plans for specific recognition of Robinette and that many alumni attend the memorial service held Tuesday at Centenary United Methodist Church in Winston-Salem.
"Mr. Robinette was the quintessential ambassador for Appalachian State University," Ambassadors Adviser Sarah-Davis Cagle said. "His love of students and Appalachian will be missed. But because of his leadership and example, his spirit will live on through all past, present and future Appalachian Student Ambassadors."
Cagle said that for Robinette, every day was a great day to be a Mountaineer and that those who have been a part of the Ambassadors program owe Robinette.
"When he founded the Student Ambassadors program in 1977, he never imagined that it would become what it is today," Cagle said.
Robinette also helped found the Yosef Club in 1972.
Yosef Club Director Gerald Adams said he remembers Robinette visiting his house along with former head football coach Jim Brakefield and discussing starting the Yosef Club and how proud Robinette was of being an Appalachian graduate.
"Fred was a great ambassador for Appalachian," Adams said. "His heart and soul were here."
Robinette's family has asked that in lieu of flowers, memorials be made to select charities, one of them being the Fred T. and Priscilla S. Robinette Scholarship for Student Ambassadors at Appalachian, according to the Winston Salem Journal.
Story: Stephanie Sansoucy, News Editor