Fueled by a goal, teamwork and Celsius, App State Club Cheer hosted their first closet sale to raise money for their annual trip to Daytona, Florida, for the National Cheer Association Nationals. 
The team members were out on Sanford Mall for the afternoon with tons of clothes, feel good music, free Celsius, fairy hair and plenty of positive vibes to go around. 
Club president and senior digital marketing major Addie Layne greeted shoppers and helped check them out. She said the group came up with the idea for the sale while thinking about ways to fundraise, and with the event being a steady success, they hope to make it an annual event in the future.
"We reached out to family and friends and got a bunch of clothing donations," Layne said. "It was a big effort sorting through everything, but it really paid off."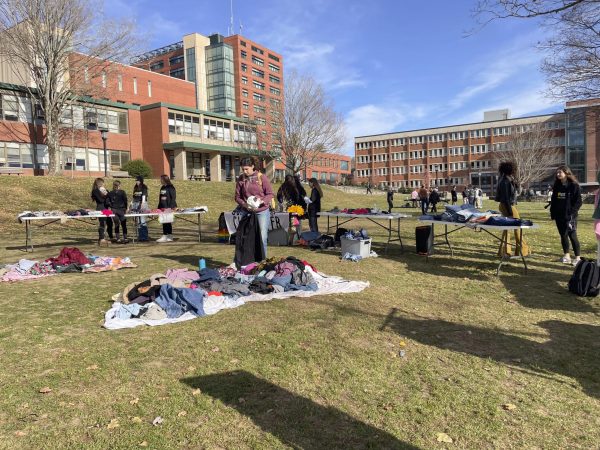 Organized piles of women's and men's clothes at different price points were clustered throughout the space, accompanied by shoes and a few accessories available for purchase. Event visitors searched through the stacks for unique items and emerged holding multiple new pieces.
"I came over to check it out and found a couple of good things," said junior digital marketing major Julia Sands. "I wanted to support the team and am happy to help."
All the proceeds from the event are going towards helping the team make it to Daytona, and any items not sold were donated to local nonprofits like OASIS and the Hospitality House.
The club is planning future events for next semester while juggling school and practices as well. Club PR chair and junior digital marketing major Juliet Anglis said it's all worth it and that the club is a great way to stay connected with the sport in college.
"I did cheer a lot when I was younger, so It's nice to continue to do it in a more inviting environment," Anglis said.
There's a lot of hard work involved in getting the team to be competition ready, and Layne said it is an all hands on deck collaborative effort to get the team to Daytona.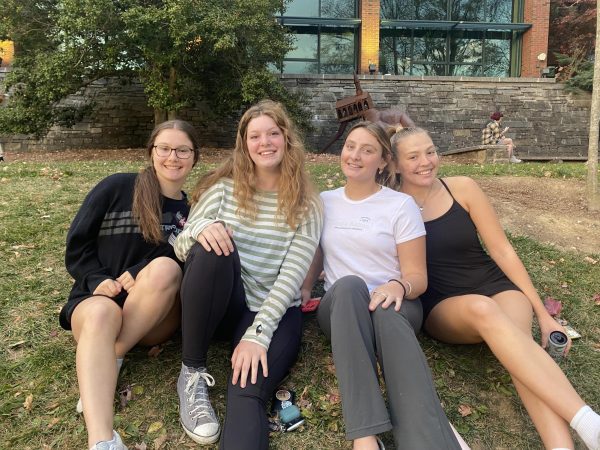 "We practice multiple times a week during the year to prepare," Layne said. "Executive board members choreograph the routine so it is a lot of work, but it's fun and we're always happy with the outcome."
Through their hard work in preparing, whether in practice or organizing fundraisers, the team has built its own supportive community.
"I love working behind the scenes and helping tailor to the team's potential," said senior psychology major Sophia Orcutt. "We're a family with a common goal, and we all want to do what we love."