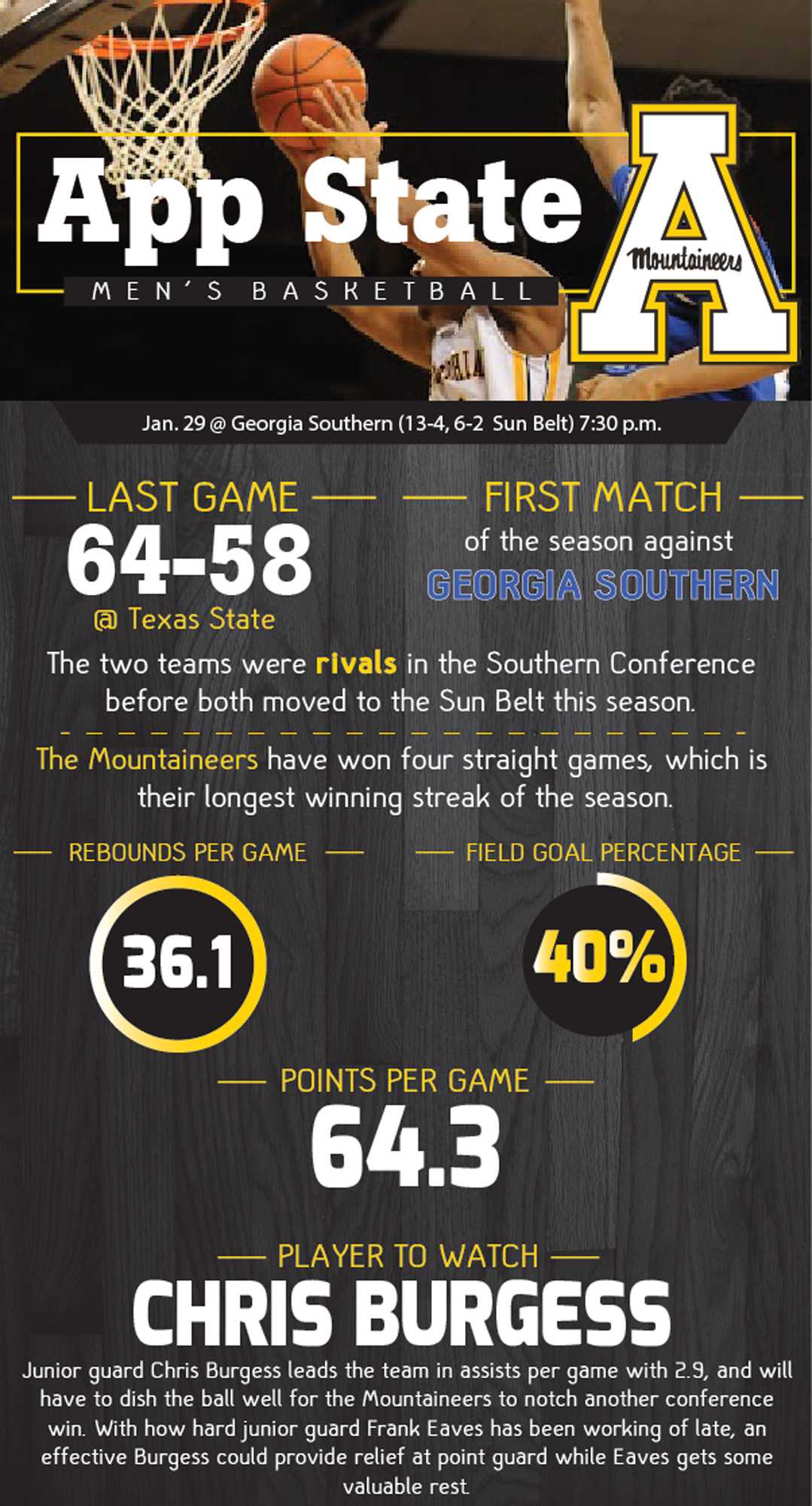 Battling the best
Georgia Southern has been the Sun Belt's top team so far this season, going 13-4 overall and 6-2 in the conference. The Eagles have won two straight and have lost only once in their last seven games.
The Mountaineers, who have won four straight games, will have a chance to see how they stack up against the best the conference has to offer on the road. This should be a true measuring stick game for head coach Jim Fox to see where his team stands.
The Eagles are led by the explosive play of senior guard Jelani Hewitt, who averages 19.8 points per game. If the Mountaineers can slow him down and pull out a win, it would be a great sign of progress for a team that is playing the best that they have all season.
Eaves spurs success
Junior guard Frank Eaves has had a great run of late, going hand-in-hand with App State's recent success.
Eaves set a new career-high of 31 points in App State's last win over Texas State. The victory gave App State eight on the season – just one shy of tying their total from last year.
Indeed, these Mountaineers are much different than they were last year and that likely contributes to the confidence Eaves and the rest of the team enjoys.
A win would keep the good vibes rolling, and that's what the Mountaineers need.
Story: Cory Spiers, Sports Editor