App State football excited for new recruits
With spring practices completed, now is the time for players to step up and make a name for themselves.
In the absence of a spring game due to the unpredictable nature of high country weather, effort in team activities is what coaches will be examining during a seemingly quiet time in football.
With so much depth at the skill positions on the offensive side of the ball, it can be challenging to see just what every player is capable of during the season.
Leading rusher Marcus Cox has carried much of the offensive load the past two seasons, but that doesn't mean there aren't guys behind him on the depth chart that can fill the stat sheet.
Tailbacks Ricky Fergerson, Cox and and second-leading rusher Terrence Upshaw all sat out of the Mountaineers final spring scrimmage earlier this month, allowing redshirt freshman running backs Josh Boyd and Jalin Moore to get extensive looks.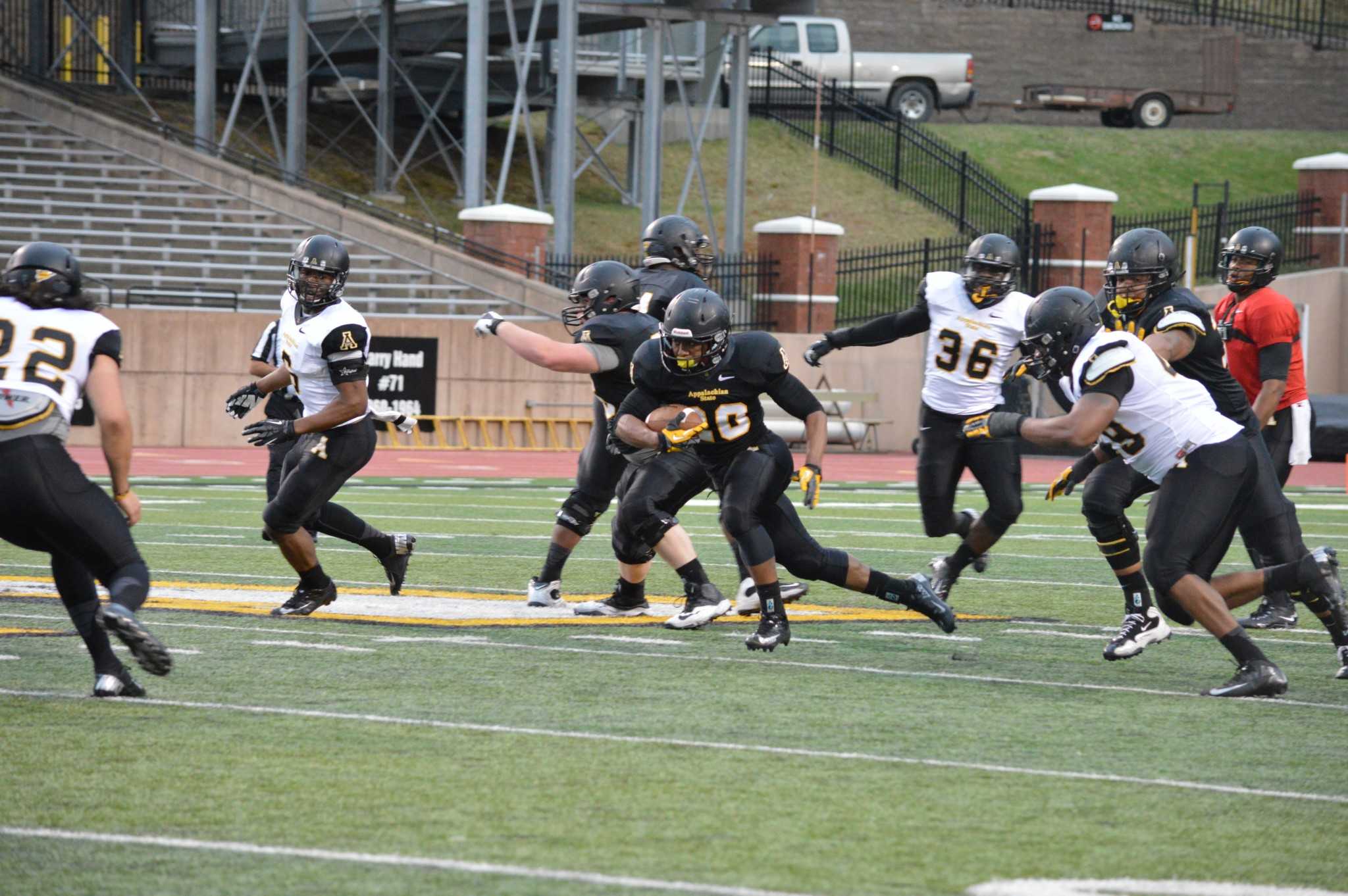 Boyd and Moore combined for 10 touchdowns during the intrasquad scrimmage, and starting quarterback Taylor Lamb added three touchdown passes.
Adding to the App State offense as early as next season will be a plethora of fresh talent from all over the southeast, the program made official on this year's signing day.
Markeyvious "Mock" Adams, a 6-foot-4 wide receiver out of Greenwood, South Carolina, was a highly sought-after recruit with scholarship offers from schools such as NC State and Marshall.
Adams' large frame will make it easier for Lamb to simply lob the ball up without pinpoint accuracy, as Adams has the size to beat defensive backs.
Dual-threat quarterback Daniel David was another recruit with a ton of other offers.
David chose App State over schools such as Middle Tennessee State, Southern Miss and Navy and will have a chance to show the coaching staff what he can do in the fall.
Head coach Scott Satterfield said prior to signing day that he looks for recruits that have a chance to be better than the players before them, and that is how you improve a program.
Most incoming freshmen will have a chance to come in and show why they deserve to play immediately with the exception of offensive linemen, who usually redshirt their first year out of high school.
Once fall rolls around and everyone suits up in pads, the best players will see the field, regardless of class.
The Mountaineers signed 22 players to their 2015 recruiting list, four of whom have enrolled early to participate in spring practice. The other 18 players will arrive on campus soon, each with an opportunity to show why they deserve to be playing when App State opens next season with a home game versus Howard, September 5 at Kidd Brewer Stadium.
Story: Nick Joyner, Senior Sports Reporter
Photo: Aneisy Cardo, File Photo